Holidays in Montan
Sun, vines and culture: These three things make Montan in Southern South Tyrol a small but wonderful holiday destination that knows how to surprise.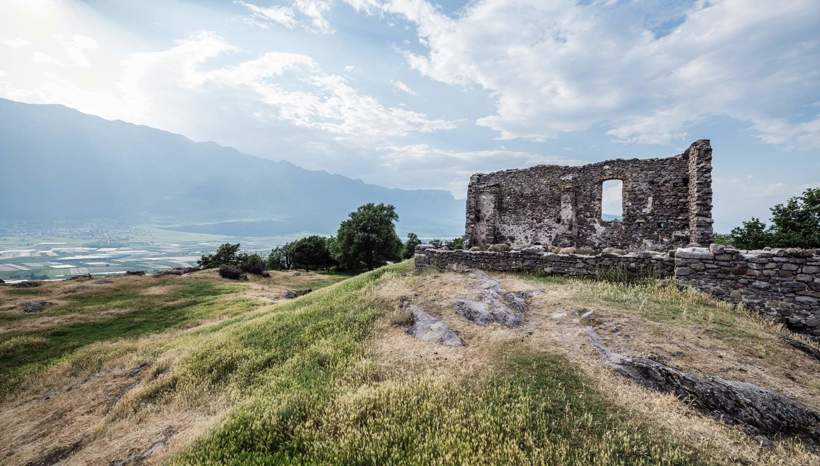 Montan is located at 497 m of altitude on a quiet, sunny slope above Auer, with a wonderful view to the lowlands of Bozen. All around, lush nature and vineyards characterise the landscape; at higher altitudes there are fruit orchards. The municipality with its districts Pinzon, Kalditsch, Kaltenbrunn, Glen and Gschnon has a bit more than 1,600 inhabitants.
Old castles & magnificent nature
Above the tranquil village there is Enn Castle, that is not open to the public. With one exception: Once in summer the brass band of Montan gives a concert in the castle courtyard. But the magnificent castle is not the only sight in the surrounding area: The ruin of Castelfeder, the majestic parish church of Montan with a church tower dating back to the 12th century as well as St. Stephanus church in Pinzon with a particularly beautiful wing altar by artist Hans Klocker from Brixen are worth a detour.
Nature lovers, passionate hikers and cyclists will feel like in paradise in the environs of Montan too. They can for instance explore the biotopes of Langensee and Castelfeder and Trudner Horn Nature Park.
Localities in Southern South Tyrol
Selected accommodations in Montan