Holidays in Tramin
Tramin – for wine connoisseurs this is a familiar name. The small village, which is well-known beyond the borders of South Tyrol for its first-class wines, is located at 276 m above sea level on a sunny hillside in the southern part of South Tyrol.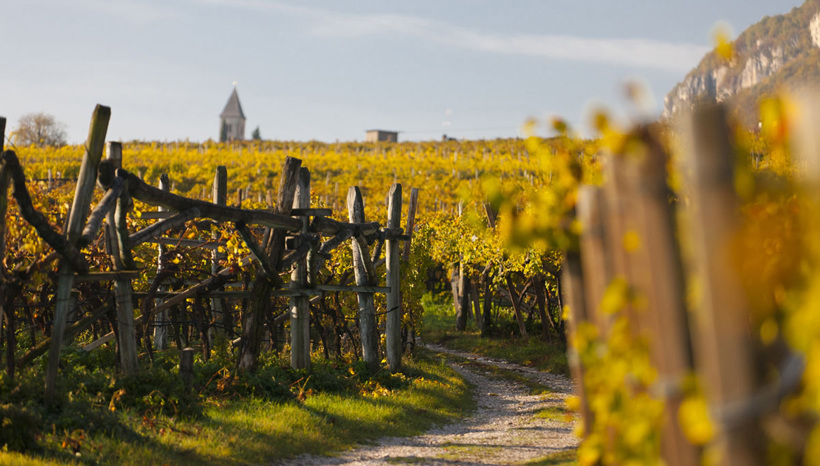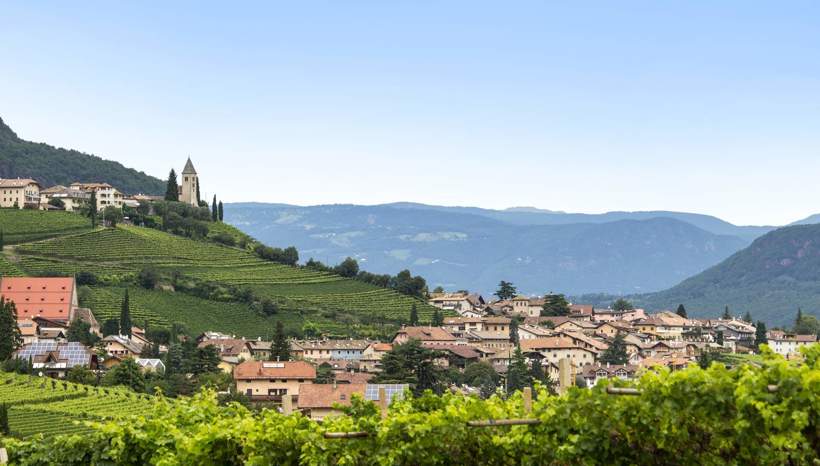 Tramin has built up a good reputation for itself primarily as the home of Gewürztraminer – a white wine, which is low in acid but has a very intensive aroma. In Tramin and environs, the whole year round, wine plays an important role, but especially in autumn: During the traditional time of "Törggelen" on the South Tyrolean Wine Route, you can taste the new wines of the season and relish roasted chestnuts, as well as other specialities of the region.
If you decide to spend your holiday in Tramin in spring or summer, you should as well visit one of the many wine cellars. Special experiences are as well the regularly held wine festivals and of course the original Egetmann parade, taking place in uneven years on Mardi Gras, being one of the most extraordinary and oldest carnival traditions in South Tyrol.
Sports & culture in Tramin
Tramin and its hilly vineyards also offer a vast range of bike tours and hiking trails. On hot summer days, the sports and adventure pool, the waterfall and the climbing park ensure fun and diversion for the whole family. An excursion to Lake Kaltern is recommended too.
During a stroll through the village centre of Tramin and the surrounding vineyards you can visit the romantic church St. Jacob in Kastelaz. Inside, you will see some Romanesque frescos, which are ranking among the oldest ones in the German-speaking area. For those who are interested in the rural way of life in Southern South Tyrol, there is [hoamet] Tramin museum.
Localities in Southern South Tyrol
Selected accommodations in Tramin an der Weinstraße