Reading time about
minutes
minute
07. November 2023
Quality toboggans made in South Tyrol
The first letters to the Christ Child and Santa Claus will soon be written. If you're thinking about Christmas presents for your loved ones or your own Christmas wishes, then we have an idea: how about a toboggan from South Tyrol under the Christmas tree? The toboggan, also known as a sledge, stands for uncomplicated winter sports fun for the whole family.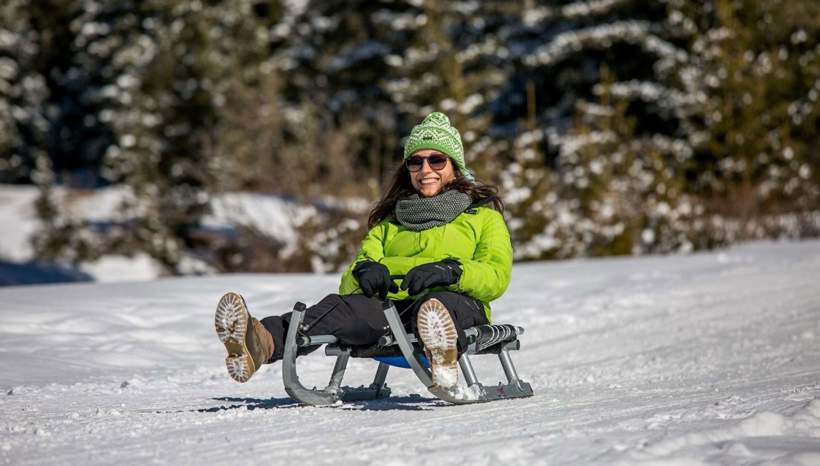 With the prospect of a fun toboggan run, even kids who aren't so keen on walking can get excited about a winter hike, and you can pull smaller children up the mountain – wrapped up warm and with a child's backrest. In South Tyrol there is a large selection of toboggan runs of varying difficulty.
Where leisure and sports tobogganing not only has a long tradition, but also many fans, there are fortunately also companies with a lot of know-how that have specialised in the production of high-quality toboggans. Whether made of ash wood, beech wood or aluminium: you are guaranteed to find the toboggan that meets your expectations at one of the 4 South Tyrolean companies that we will introduce to you shortly.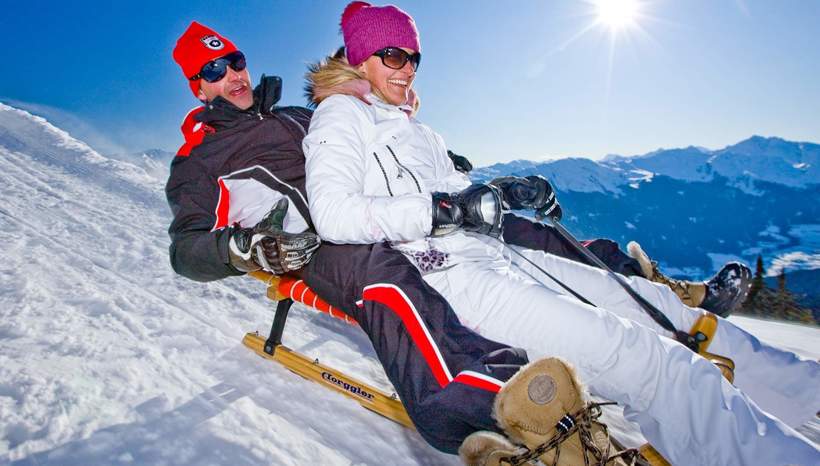 The choice is huge: leisurely or ambitious tobogganists will find what they are looking for among the South Tyrolean toboggan manufacturers, as will top athletes in luge or natural track tobogganing. There are toboggans for children and adults, as well as single and two-seaters. Admittedly, quality toboggans from South Tyrol come at a price, but the descent on a fantastic toboggan is at least twice as much fun and –  with a little care –  it will last for decades.
The various models can be ordered via the respective online shop or via the online form. Individual wishes, e.g. regarding colour and print, can also be taken into account on request. A matching children's backrest can also be supplied, and in some cases other accessories such as snow protection are also offered. You can find more information on models and sales, as well as tips on care and steering on the website of the respective sled manufacturer.
The company, based in Klobenstein on Ritten, uses a combination of wood and aluminium parts to build its toboggans. The safe and lightweight beginner, touring and sports toboggans can also be ordered with the patented Brake Steer System.
European and world champions in luge rely on toboggans from this company, but various models for recreational lugers are also manufactured in Latzfons, a fraction of Klausen. A repair and sharpening service is also offered there.
This workshop is also based in Latzfons in the Eisack Valley and manufactures aluminium toboggans for beginners and sporty recreational tobogganists: The aluminium toboggans combine lightness with good stability in bends. The folding toboggan is particularly easy to transport.
The family business in St. Leonhard in Passeier produces toboggans made of beech wood, which are dispatched within Italy and to Austria and Germany after being ordered using the online form. You can also buy leisure and sports toboggans from Schiefer directly from the workshop.
For tobogganing fun, please follow a few safety tips and use a bike lock as an anti-theft device when resting at the hut. Finally, two recommendations for sporty "frequent tobogganists": Braking soles with spikes, which can be quickly put on with the help of a Velcro fastener, make both the ascent and braking easier on icy toboggan runs. Short insulating trousers are also practical: shorts that can be pulled over them keep your bum warm and dry.