Reading time about
minutes
minute
06. October 2023
Real shopping pleasure with Pur Südtirol
South Tyrol is a land that offers culinary specialities between Alpine down-to-earthness and Mediterranean lightness – as well as high-quality craftsmanship between tradition and innovation. You will find an impressively large selection of South Tyrolean specialities in the 5 Pur Südtirol gourmet markets.
The success story of Pur Südtirol began in 2010 with the opening of the gourmet market in Meran. The latest branch was opened in Brixen in 2019. The branches in Bozen, Bruneck, Brixen, Lana and Meran are not just shops, but also offer regular tastings and house a bistro with a wine bar or a takeaway. The Pur Südtirol concept combines enjoyment on site with enjoyment at home.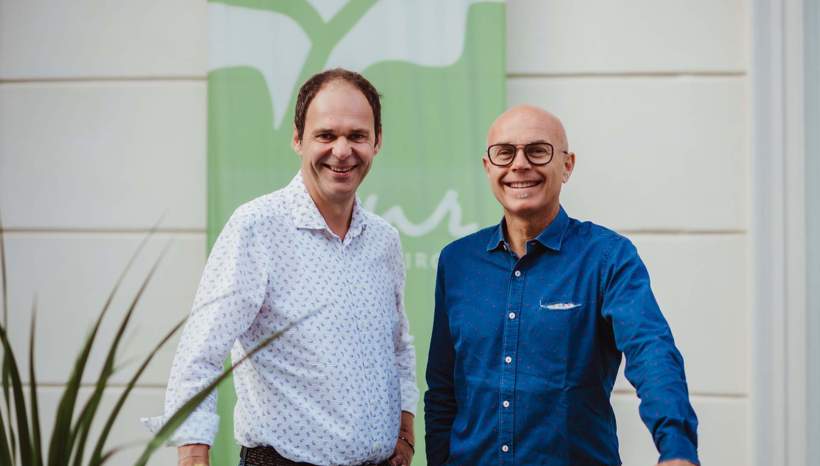 Quality made in South Tyrol
Together with their team, managing directors Ulrich Wallnöfer and Günther Hölzl place sustainability and regionality at the centre of their company. However, it is just as important to them that all the food and drinks on offer taste good, and you can discover more than 3,000 products from around 300 South Tyrolean farmers and manufacturers in the Pur Südtirol stores: Want to find out more about the producers? On the company website you will find informative short portraits from A for Alpe Pragas to Z for Zollweghof.
In addition to a variety of traditional delicacies such as grey cheese also called Graukäse, Schüttelbrot which is hard, dried, thin bread and Speck (smoked bacon), a visit to one of the gourmet markets might also whet your appetite for special treats such as the organic vegetable spread with beetroot and chilli or the milk chocolate with strawberries. There is also a large selection of drinks: from fruit syrup to apple juice, from excellent wines to gin. You can also buy natural cosmetics and beautiful things such as bread boxes made of Swiss stone pine or scented bags with hay and herbs.
Award-winning authenticity
Designer Harry Thaler and Pur Südtirol are delighted to receive the German Design Award for the pioneering interior design of the Pur Concept Store in Brixen. In 2021, they received this prestigious award in the Retail Architecture and Eco Design categories. The expert jury was particularly impressed by the clear but striking design language and the atmospheric lighting. The unpackaged department with over 40 different products that can be filled without additional packaging is a pioneering feature.
Visit the gourmet market at Kreuzgasse 11b in Brixen and experience for yourself how the harmonious interplay of materials, colours and shapes creates a relaxed, feel-good atmosphere! The furnishings include fabrics from the traditional company Mössmer, applewood, chestnut wood and Sarner porphyry from South Tyrolean craftsmen. This means that regionality, sustainability and quality are not only a feature of the products, but also of the furnishings.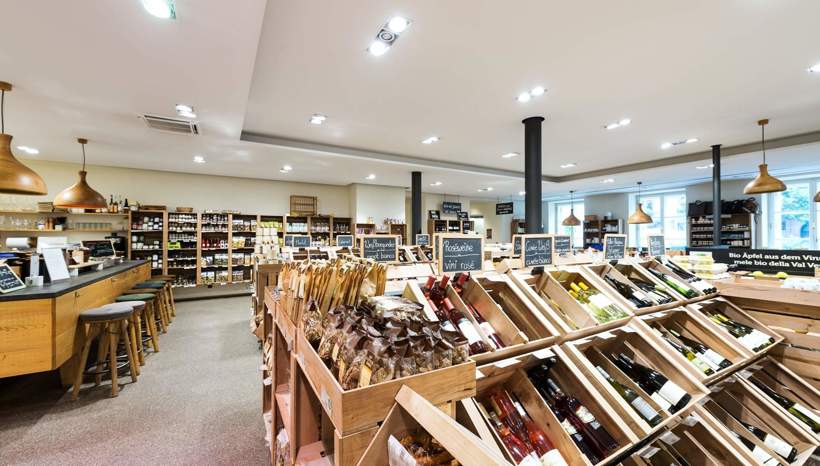 Online shopping made easy
Shopping in the Pur Südtirol online shop is also fun. And online shopping is even more fun with the voucher code suedtirol23: this gives you a voucher worth €10, which can be redeemed on purchases with a shopping basket value of €50 or more in 2023.
The website has an inviting and attractive design: It was named Italy's best online shop in 2020 by the German Institute for Quality and Finance for good reason.
We particularly liked the fact that there is a seasonally appropriate autumn category with subcategories such as Törggelen or apple harvest. The great selection of delicious gift baskets is also inspiring. With a monthly subscription for a surprise box, you can always look forward to new flavour experiences!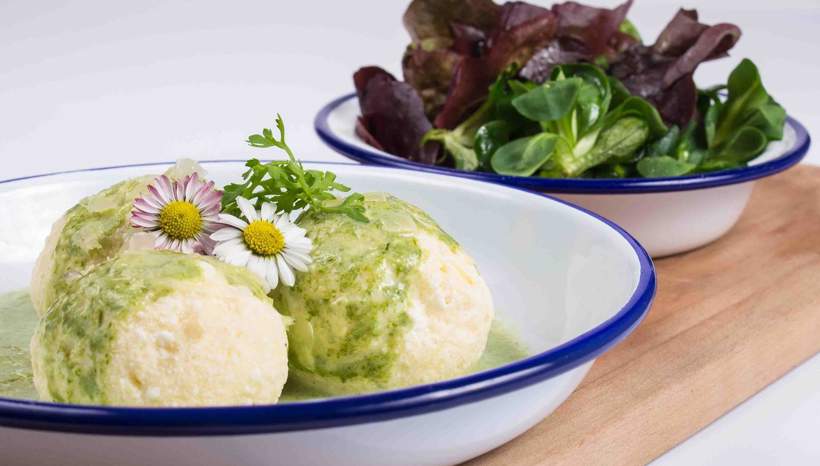 Filter criteria tailored to the respective product category help you find your favourite product: For example, you can quickly find a lactose-free cow's milk cheese in organic quality or an award-winning hard cheese made from goat's milk in the extensive range of cheeses. A user-friendly overview provides information on shipping and payment within Europe.
In the online gourmet magazine, you can browse through the articles and discover exciting seasonal highlights, awards and other news. You will also find many recipes for delicious dishes with South Tyrolean quality products. Bring the flavour of South Tyrol home with you!
This is a paid contribution.