Reading time about
minutes
minute
24. October 2023
Breakfast and brunch on the alpine pasture
Homemade fruit juices and jams, alpine butter, eggs from happy hens – regional specialities and local products together with the appetising mountain air make breakfast on a South Tyrolean alp a special taste experience. Afterwards, you can enjoy the view and the sunshine in peace. Or you can hike or cycle a little further before making your way home. It's entirely up to you and your mood on the day.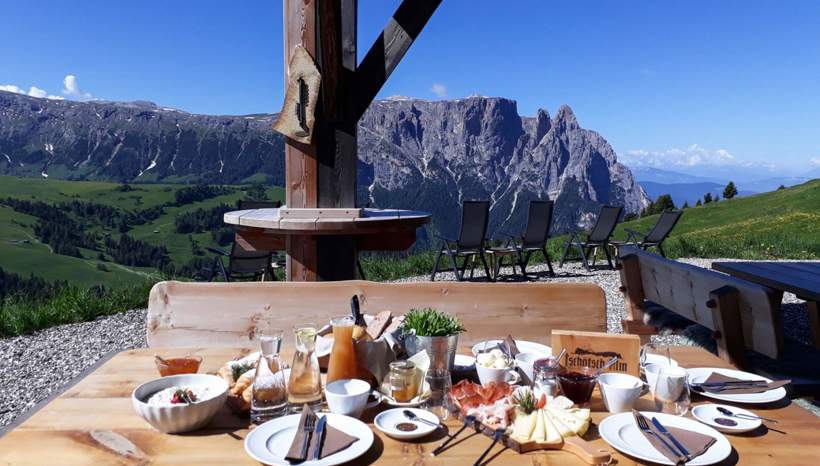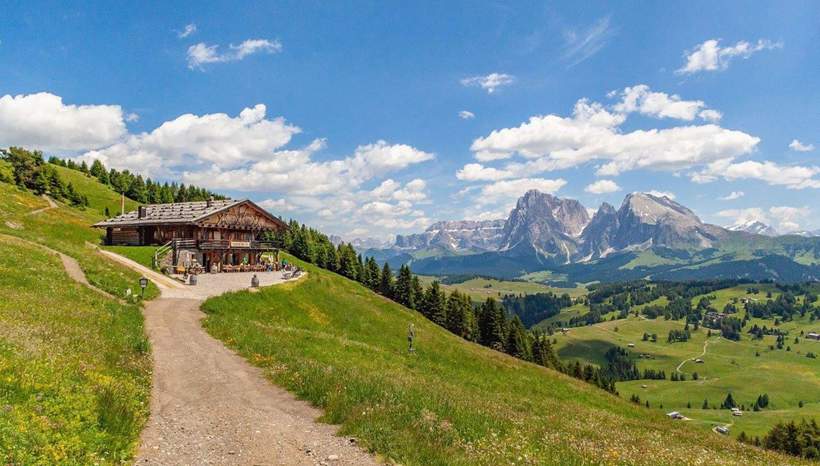 Sunrise breakfast for early risers
The early bird catches the worm – you probably know this saying. For the Tschötsch alp on the Puflatsch in the Seiser Alm hiking and skiing area, the saying could go like this: The early hiker is served a beautiful sunrise with a panoramic view of the Dolomites and a delicious breakfast. Where guests with a reservation can normally have brunch from 9 am, this is possible earlier on Tuesday. Schlern, Langkofel and Plattkofel in the morning light – a great start to your day.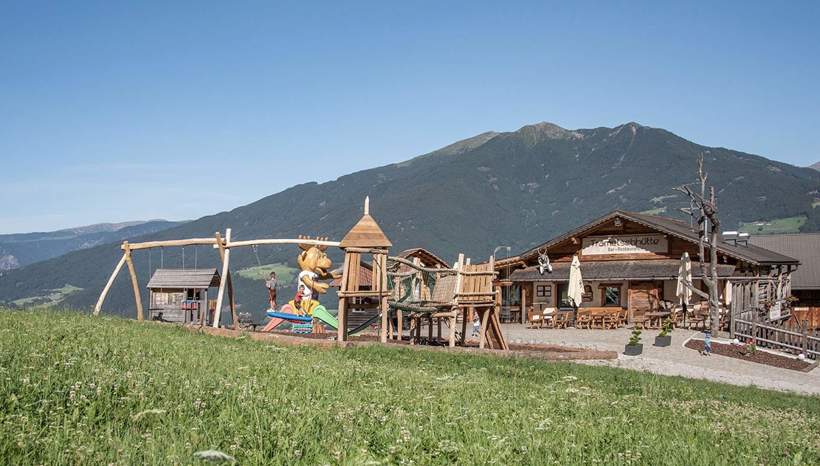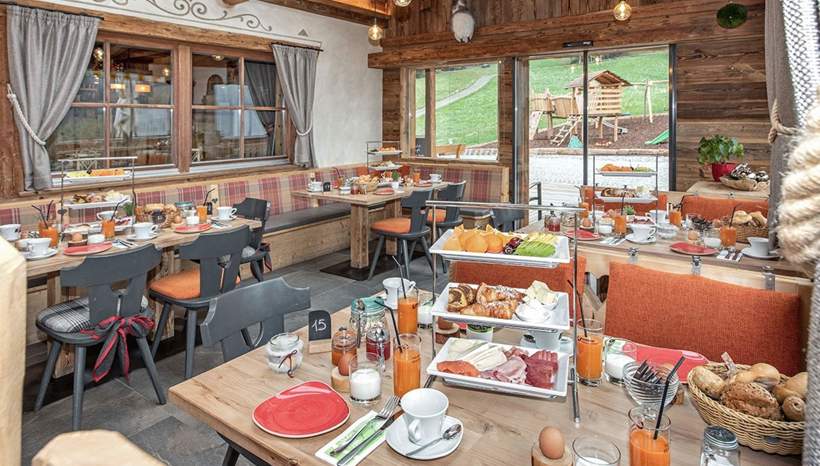 Cosy brunch with panoramic views
Make a note at least one day in advance of the extensive alpine breakfast at the Trametsch hut at 1,200 metres in the middle of the Plose ski and hiking area above Brixen. The brunch breakfast is served on the fantastic sun terrace from 9.00 am to 10.30 am. Here you can enjoy everything from fresh bread rolls to jam and sausage, classic South Tyrolean specialities and lots of farm produce and home-made delicacies. Afterwards, you can go on a leisurely hike or simply enjoy the surrounding panorama and relax.
Saturday's breakfast for connoisseurs
The short hike from the Antholz valley up to the Hofstatt alp is also easy for families with children who are not so keen on walking. And if your kids need some motivation after the start in Antholz-Niedertal: Perhaps you can spur on the younger ones with the prospect of a sandpit, slide & co – and tempt the older ones with homemade cakes. The cake is also served at breakfast, which you can enjoy on Saturdays from 9 to 11 am. Don't forget to book!
In South Tyrol there are of course even more huts that offer breakfast or brunch on the mountain pasture, such as the Welschellener alp (Munt da Rina) in the Gadertal valley, the Roner alp on the Rodenecker alp, the Kristall alp on the Klausberg, the Sesselschwaige under the Schlern, the Laab alp in Deutschnofn or the Schönrast alp in Aldein.