Reading time about
minutes
minute
12. October 2023
Tree planting campaign at the hotel fair in Bozen
The forest is the green heart of South Tyrol. To ensure that it remains so despite climate change, not only forest owners, but all of us can make a contribution. Simply visit our stand at the hotel trade fair from the 23 – 26 October 2023 in Bozen, take part in our tree planting campaign and help a new tree grow in Pustertal Valley next year.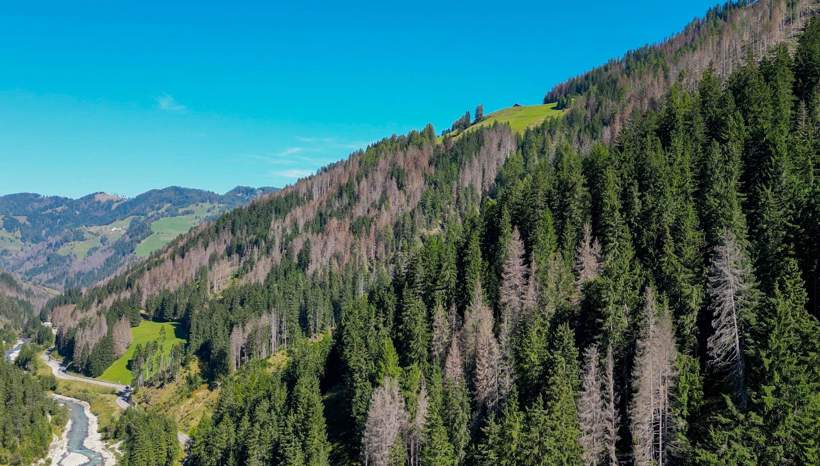 A healthy forest is important all for us
The forest ecosystem makes an indispensable contribution to climate protection – 1 hectare of forest absorbs 11 tonnes of carbon dioxide from the air every year.
However, the forest in South Tyrol has not had an easy time of it in recent years: the storm Vaia was particularly hard on it in 2018. In addition to wind breakage and snow pressure, there were also unusually warm and dry periods of weather.
All of this weakened the trees' defences, and the bark beetle was able to spread in some of South Tyrol's forests.
Over 50 % of South Tyrol consists of forest. 58 % of the South Tyrolean forest is classified as protective forest: As the name suggests, it protects us from mudslides, avalanches and floods.
However, every forest fulfils important functions: It filters the air and stores water. It serves as a habitat for a variety of plants and animals and provides us with the valuable raw material wood. And last but not least, it gives locals and holidaymakers relaxing breaks and exhilarating experiences of nature.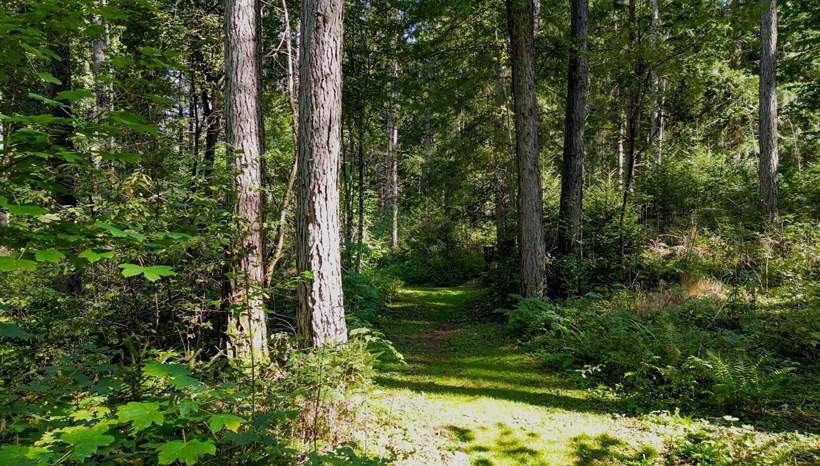 A tree grows for your visit
However, we don't just want to draw attention to the immense importance of the forest for a sustainable life and ecotourism in South Tyrol, we also want to do something concrete and sustainable for the forest in South Tyrol.
You can help us do this!
Don't worry, you don't have to sponsor or plant a tree. Just drop by our stand at the hotel fair between the 23rd and 26th of October: with your visit you are supporting our tree planting campaign, which we are carrying out in collaboration with the Bruneck forestry station.
We'll really get going in spring 2024
When: One day in April or May 2024 –  the exact date depends on the weather
Where: In a piece of forest to be reforested in the Bruneck area, probably in Aufhofen.
Who: The entire Internet Consulting team will be working on the planting day, supported by the professionals from the Bruneck forestry station.
What: The appropriate tree species will be selected by the Bruneck forestry station.
A living tree and a forest bench await you in the sustainability corner of our stand. If you feel like it, you can have your photo taken on this bench: The photos will then be hung around the tree. Of course, we will report here in the blog on how we got on with planting the seedlings and will keep all participants in the campaign up to date on the trees' growth progress.
#wecare for a worthwhile future
Hotel 2023 | 23-26 October 2023| Stand D25/22 | Fair Bozen: A tree grows for your visit!