Reading time about
minutes
minute
17. October 2023
Photographic talent from South Tyrol
It all started with a week of photography during the summer holidays: Since then, Gregor Sieder has never let go of his passion for photography. We met the young man from Pustertal and talked to him about his camera, his favourite subjects and his plans for the future.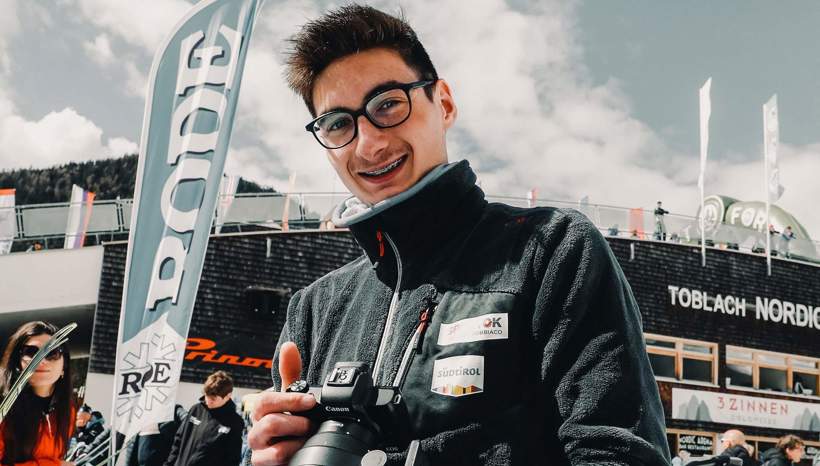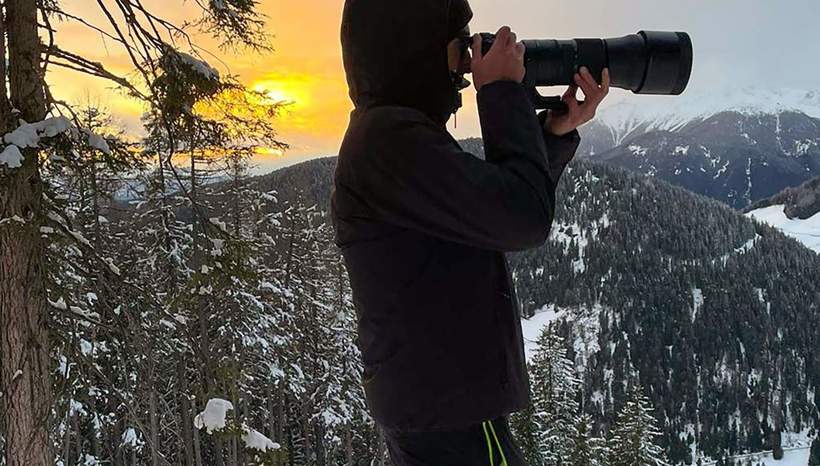 Even as a child, 17-year-old Gregor Sieder from Toblach was always discovering beautiful things on mountain hikes with his family: a glittering stone, a colourful flower or a strikingly shaped rock. Given his good eye for detail, Gregor's mother signed him up for a photography week during summer holidays. There, Gregor learned important basics from two photographers from Gsies using his father's camera – from handling the camera to image composition and image editing. Particularly motivating for Gregor: the best photos were presented as part of an exhibition in the Hans Glauber Library in Toblach.
Always getting better
Unlike most participants, Gregor's interest in photography did not diminish after the photo week. On the contrary: his passion for photography had just begun. Not surprisingly, he wanted a camera for his confirmation. Gregor still carries his CANON EOS M50 with him, he just upgraded the accessories. And of course he has invested a lot of time and energy in recent years to learn and get better. While other boys his age spent hours playing computer games, Gregor took online workshops, watched YouTube videos from experienced photographers and exchanged ideas with like-minded people. And he was and is travelling a lot with his camera in the Dolomites between Toblach and Cortina d'Ampezzo.
Animals, landscapes and sports
His first job was taking photos and filming at a folk festival. He now works at Icebears Toblach games, ski races, rallies and other sporting events. Gregor likes the many facets of working with the camera: patiently waiting for the moment when he gets a magnificent capercaillie in front of the lens during courtship. The responsive hunt for the most exciting photo at sporting events. But the young man from Toblach also enjoys showing the beauty of the South Tyrolean landscape from unusual perspectives.
Fascination for nature
Gregor chose an ibex for his logo: the Alpine ibex is his favourite animal and the animal he first photographed. But he also finds birds, deer and chamois very photogenic. In the photo that Gregor submitted to the renowned wildlife photography competition Wildlife Photographer of the Year, you may only recognize the chamois on the rocky ridge at second glance. With this picture, Gregor made it into the top 100 of over 4,000 photos. He often sets off before sunrise to take such photos. Some days he travels alone, other days he accompanies a hunter friend.
Present and Future
Gregor lives with his parents and the younger of his two sisters in Toblach. In addition to photography, he has another passion: he is an enthusiastic mountain runner. He is still too young to take part in big mountain races, but he has already started in smaller competitions. He also enjoys hiking, climbing, biking and ski touring in the winter. Furthermore, he is currently attending the 4th grade at WFO Bruneck. What Gregor wants to do in 2 years after graduating from high school? He doesn't know exactly yet: Either he will earn his living here in South Tyrol with photos and videos. Or he will first travel the wide world and capture the most beautiful impressions with his camera.