Reading time about
minutes
minute
04. September 2023
Golf keeps you young
Playing golf at the foot of the Kronplatz is a pleasure that perfectly combines a sporting challenge, the enjoyment of Alpine nature and relaxed socialising. It's not just young golfers who love this mix, as best agers prove to us on a hot summer's day on the golf course in Reischach.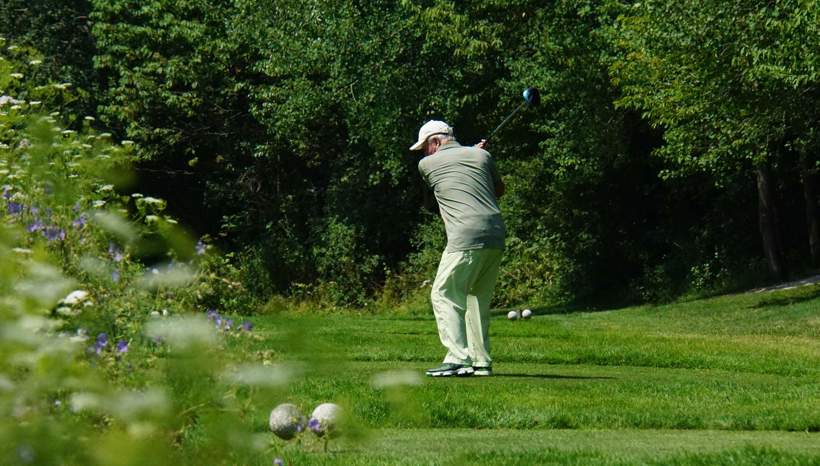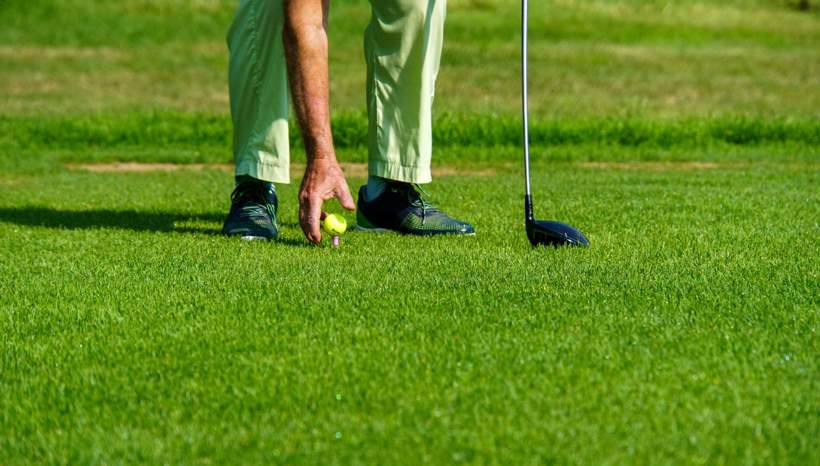 We're usually happy when the sun shines: a blue sky makes the world look brighter, and good weather makes filming and photography easier. However, when we accompanied a group of golf-loving senior citizens on a round of golf at the GC Pustertal course, we would have been quite happy with a few more clouds. Thanks to its location at an altitude of 950 metres, the thermometer in Reischach near Bruneck rarely shows more than 30 degrees Celsius, but we have caught one of these "outlier days": it is unusually hot, and the wind is taking a break too.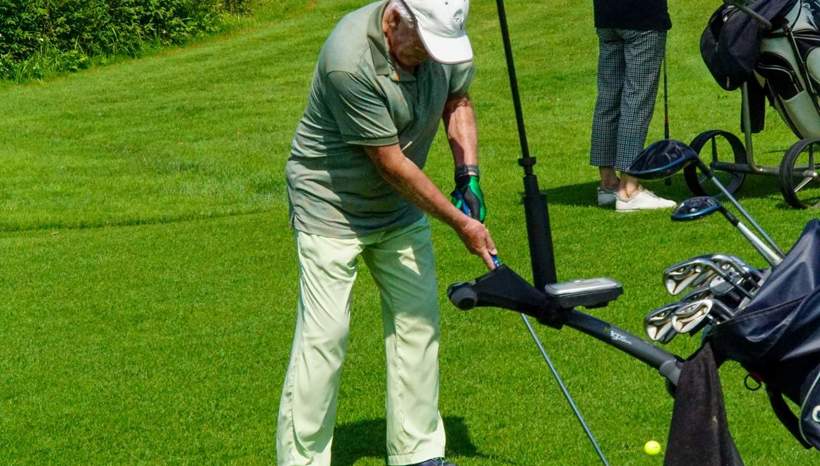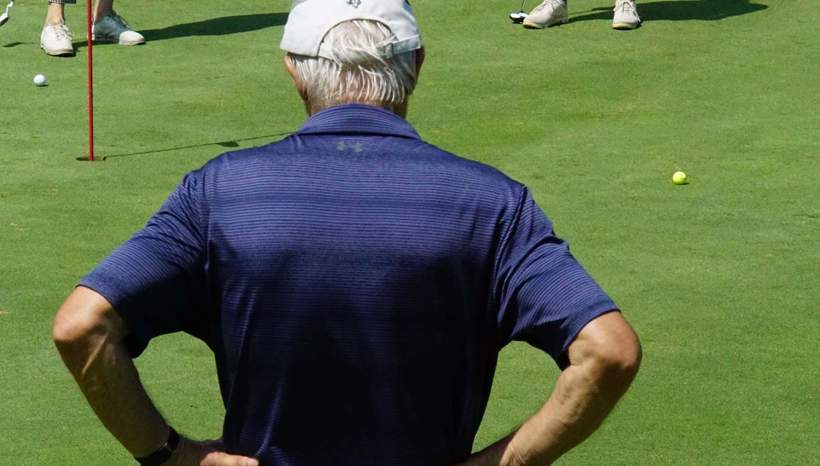 Meadows, forest and mountains
Nevertheless, the round of golfers are fully motivated and don't let their good mood be spoilt. The ladies and gentlemen already have a great golfing experience and protect themselves from the sun's rays with umbrellas and caps. In addition, the 9-hole course in Reischach is partly in open terrain and partly in the forest, so there are always pleasant shady spots to relax. The course (33 par) is harmoniously embedded in the landscape and offers plenty of variety – both in terms of the holes and the views. The well-maintained fairways and greens are also playable for less experienced golfers, and at the same time offer enough challenges for players with a low handicap. Afterwards, we try out the restaurant in the clubhouse for lunch: it offers a relaxed atmosphere and a sun terrace, culinary delights and refreshing drinks.
The appeal of playing golf
The group we are travelling with today on the hilly golf course at the foot of the Kronplatz is mixed: it consists of Puschtran (men and women from the Pustertal Valley) and a German lady. All of them are passionate golfers. What is the appeal of golf? Golf challenges the body and mind (more than non-golfers realise) and at the same time the risk of injury is low compared to other sports. The interplay between maximum concentration and demanding technique when hitting the ball on the one hand and cosy chatting and relaxed exercise in a beautiful landscape on the other is a combination that is enjoyable at any age.
Stay fit with golf
Golf has a positive effect on well-being and is the ideal sport for staying fit at 50+. It trains strength, coordination, flexibility and concentration. You also socialise with like-minded people and spend your time outdoors in nature. According to studies, in addition to a balanced diet and sufficient sleep, regular exercise and social contact are among the most important factors for staying healthy at an advanced age. And it is precisely the latter 2 factors that can be optimally combined when playing golf.
Golf holidays in South Tyrol
A golf week is even better than a day of golf. Whether you are a beginner or an experienced golfer – a golf holiday in South Tyrol is the perfect way to combine extensive golfing with culinary delights and restful relaxation. The golf hotels in South Tyrol offer attractive golf packages and discounted green fees and score points with their wellness and gourmet offers. In addition to the GC Pustertal, there are other renowned golf clubs in South Tyrol with beautiful golf courses and practice facilities for beginners such as a driving range and putting green. At some golf clubs the majestic mountain peaks are very close, at others a little further away – but the scenery is always fantastic.