Reading time about
minutes
minute
19. October 2023
Romantic places for lovers
Shining rocks in the sunset. View of a sparkling blue lake or the beautiful mountains. A cosy place between forest and meadows... If everything around fits together, it doesn't take much more to create a romantic atmosphere. We found a few special places in South Tyrol. Dreamy, fairytale-like, idyllic spots on earth, perfect for enjoying the time with your loved one to the fullest.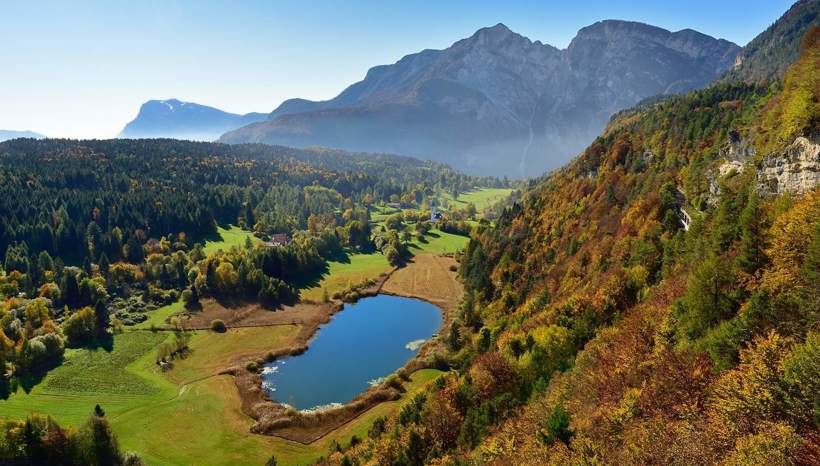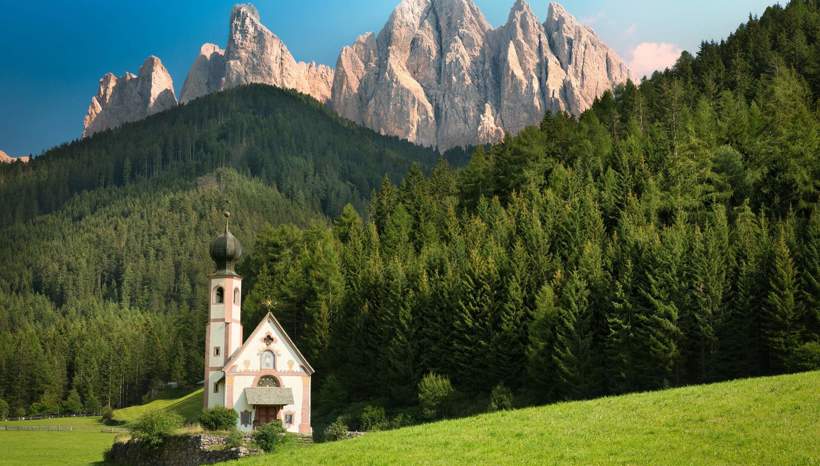 Lake Fennberger, Margreit​
Pure natural romance: Fennberg in the South Tyrolean lowlands is a world of its own – with ancient farms, sequoia trees, a biotope and a wonderful lake.
St. Johann in Ranui, Funes
In the middle of the Ranui meadows there is a picturesque little church that fits wonderfully into the impressive mountain landscape. The baroque church was built in 1744 and is dedicated to St. Johann of Neopmuk. The view to the Geisler peaks from here is unique – and twice as beautiful if you are two.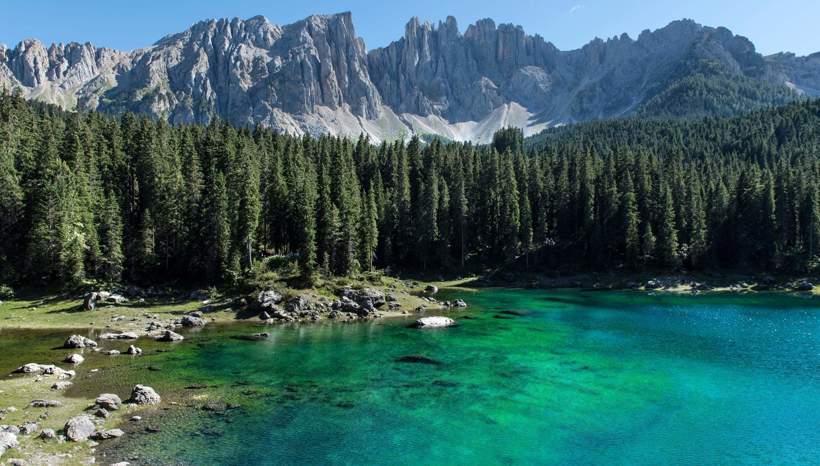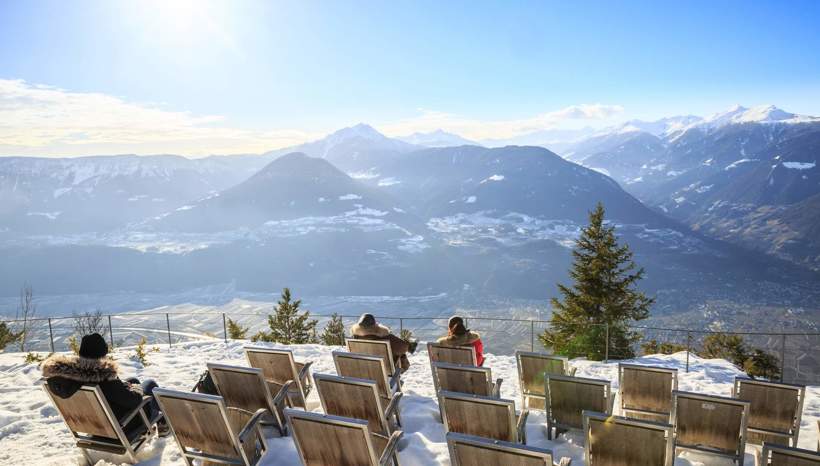 Knottnkino, Hafling​
This is a very special open-air cinema, with a magnificent view of Meran and the surrounding peaks. Especially romantic when the sun rises or sets.
Carezza, Nova Levante
Trees and mountain peaks are reflected in the deep green water: It is hardly surprising that there are numerous legends surrounding the enchanted Carezza Lake in Eggental.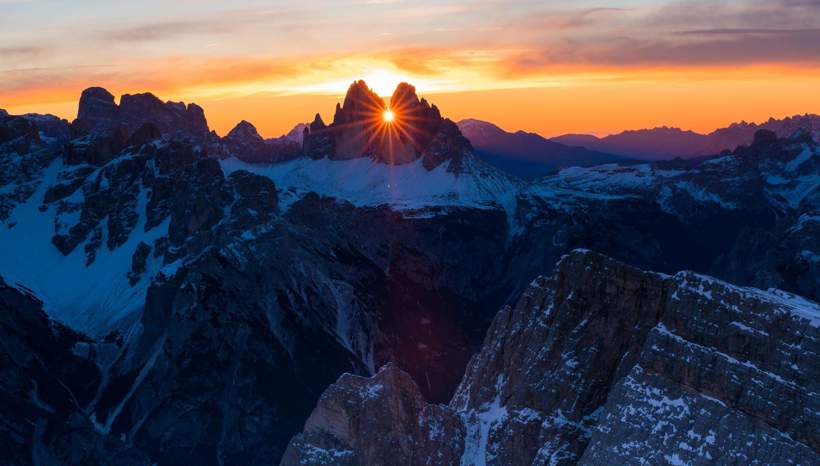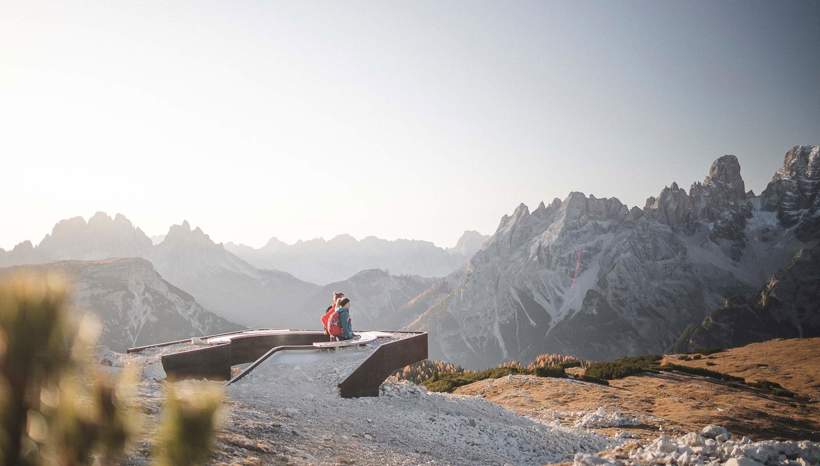 Dürrenstein, Prags​
The Dürrenstein is one of the best panoramic mountains in the Dolomites. You can see the well-known peaks such as: Neuner, Zehner, Senneser Karspitz, Seekofl, Three Peaks and the peaks of the Haunold Group. Anyone who dares to make the two-hour climb early in the morning will be rewarded with an extraordinary sunrise (the sun appears directly at the Three Peaks - as in the photo - in mid-December).
Strudelkopf, Prags
Next to it, but a little lower and easier to reach, is the Strudelkopf. Here, too, you can linger and let your gaze wander and together enjoy the fantastic view.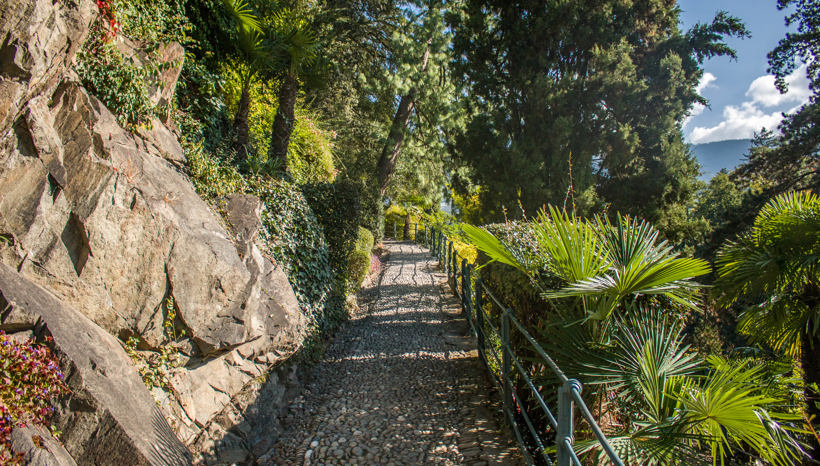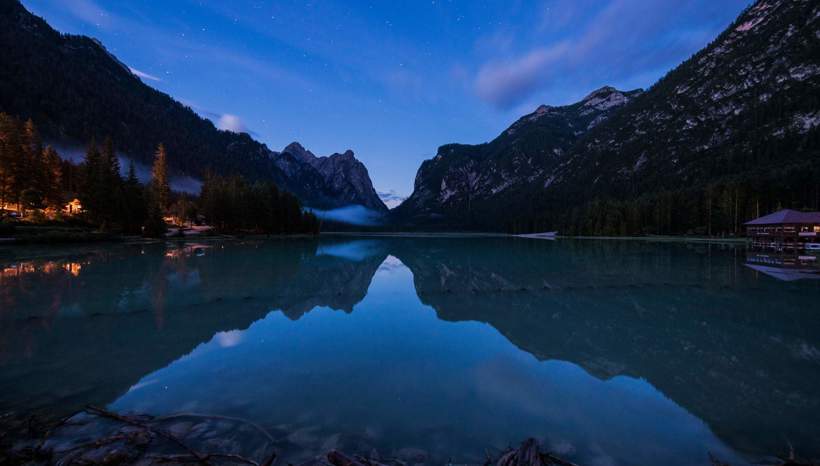 Gilf promenade, Meran
Would you like to take a walk in Meran? The Gilf promenade leads out of the wildly romantic Gilf Gorge –  accompanied by the rushing Passer. Surrounded by exotic and Mediterranean vegetation. Flanked by inviting benches decorated with verses.
Lake Toblach, Toblach
Explore the nature trail. Take a boat trip as a couple. Enjoy the wonderful view at dusk... Lake Toblach invites you to linger at any time of day.
St. Kathrein Church, Hafling
The legendary mountain church is located on a hill near Hafling. The place was already known as a place of power in prehistoric times.
Lake Prags, Prags
Admittedly, this lake is no longer an insider tip for lovers. But Lake Prags is simply too beautiful for us to leave it out here. It's best to visit the lake far away from the big holiday periods – and wake up your loved one early in the morning for a special trip...