Holidays in Klobenstein
The Ritten high plateau in the holiday region of Bozen and environs, is a true nature and hiking paradise offering many dfferent tours all year around! A perfect starting point for all activities in the main village Klobenstein, at about 1,154 meters above sea level and with about 1,400 inhabitants.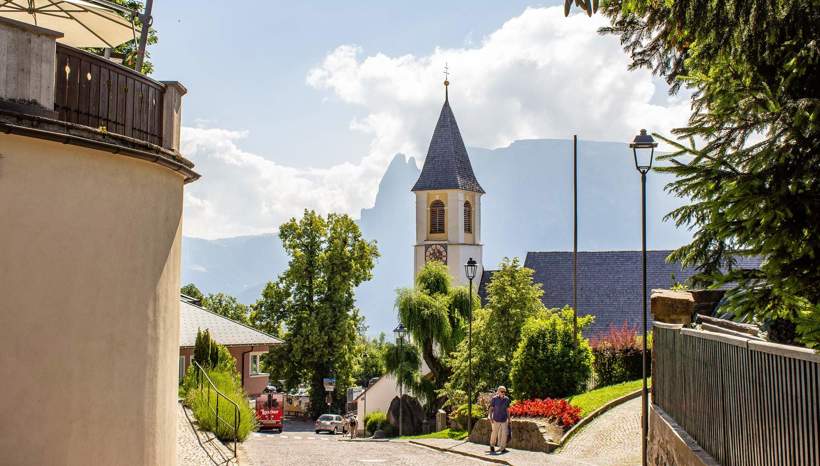 The best way to explore Klobenstein and its surroundings is by bike or on foot. One of the most beautiful excursions in the surrounding area goes to the Ritten earth pyramids, to Maria Saal pilgrimage church and to the thermal spring Bad Siess with curative, ferrous water.
Another easy walk is possible from Klobenstein to Kematen on Ritten. If you like beautiful panoramic views, you should try the 3 km long circular tour from Fenn with the beautiful panorama of the Dolomites in the background.
Thanks to its beautiful scenery, tourism has a long tradition in Klobenstein. Among the most famous guests of the sunny high plateau are Sigmund Freud, who was written "Totem and Taboo" in the summer of 1911 right here.
Not only those who are looking for inspiration and silence will feel like in paradise on Ritten. Especially when it gets too hot in the city of Bozen, local residents appreciate the high plateau for a refreshment too.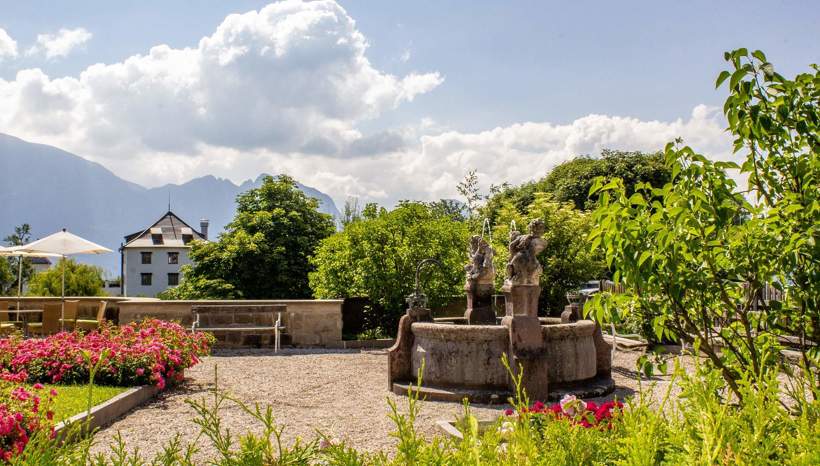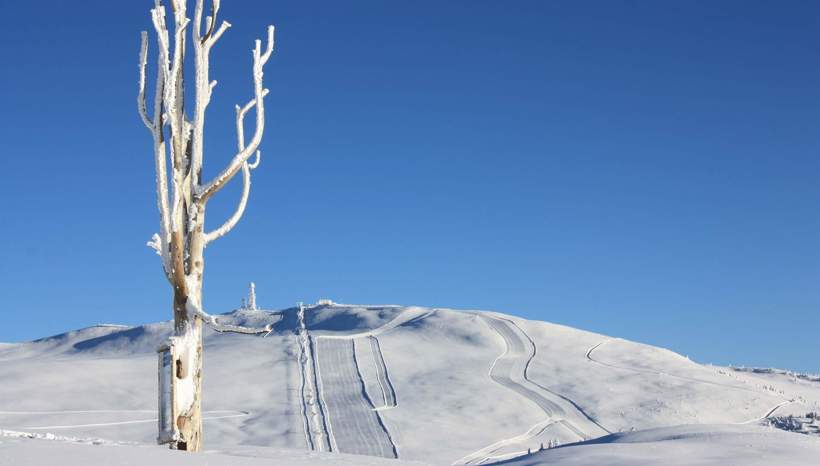 Sport & culture in Klobenstein
In winter, the small but wonderful ski area Rittner Horn is perfect for the whole family. In addition, Ritten is an ice-skating paradise for both amateurs and hockey pros. The Arena Ritten in Klobenstein offers a speed skating outdoor rink hosting several national and international competitions. Also, there is an ice stadium, that is partially used by the public, partially by the local ice hockey team.
For those who are not interested in sport and who have a more intellectual and cultural vein, we recommend a visit to the beautiful St. Anthony church, in the village centre, dating back to the late 17th century. The nearby cosmopolitan city of Bozen has much to offer: museums, historic buildings, exhibitions and much more.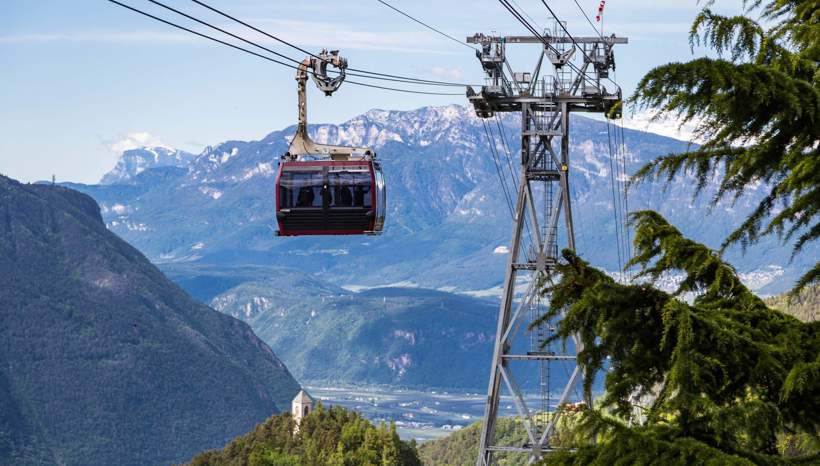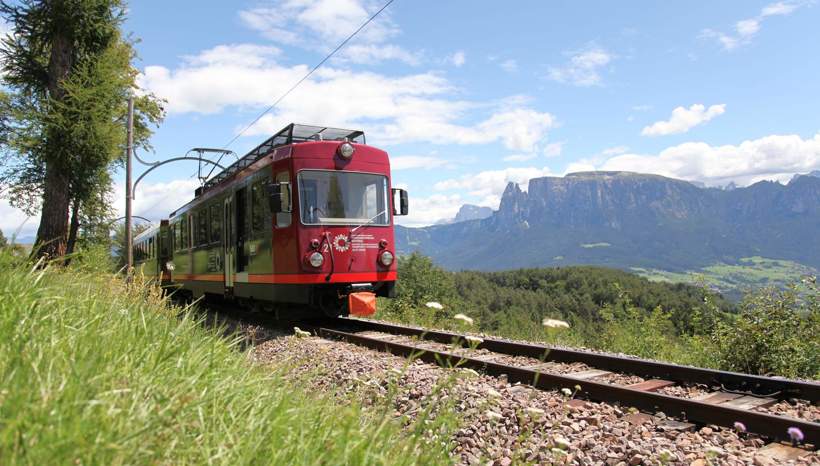 Ritten railway
Very important to mention as well is Ritten railway, a narrow-gauge railway with historical waggons. It was originally thought to connect the villages with Bozen. On 13th August 1907, the track between Waltherplatz Square in Bozen, today's starting point of Ritten cableway, and the villages on Ritten was opened.
Almost 60 years later, the modern cableway allowing travellers to reach Bozen or Oberbozen within less than 15 minutes went into service. Because of the nostalgic value and its popularity, Ritten railway is still running on a 6.5 km long track between Klobenstein and the neighbouring hamlets of Lichtenstern, Wolfsgruben, Oberbozen and Maria Himmelfahrt.
Selected accommodations in Klobenstein