Holidays in Mölten
The village Mölten is located on a mountain range between Bozen and Meran, bearing the slightly weird name "Tschögglberg".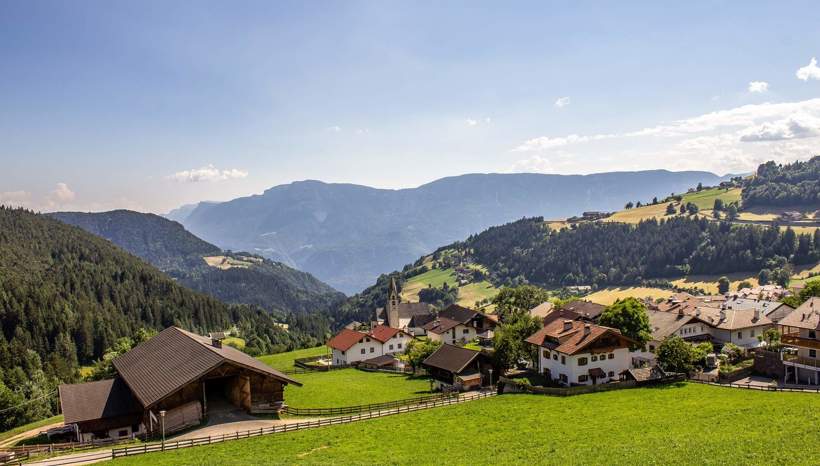 You would like to spend some unhurried days with your family or your beloved, far away from the stress of everyday life and from the hustle and bustle of the big centres? Then Mölten is exactly the right place for you.
Because here you will spend many pleasant moments in bright sunshine and in a relatively mild climate, enjoying an idyllic natural landscape with large spruce and larch forests, blooming pastures, hidden mountain lakes and dreamlike panoramic views to the valley. A little paradise.
The picturesque village can be reached by cableway in four minutes starting in Vilpian in Etschtal Valley.
The most important attractions
Worth seeing are Maria Himmelfahrt parish church in Mölten as well as St. Anna chapel near the cemetery. In Mölten and in its districts Schlaneid, Verschneid and Versein there are several other churches too.
A hint for guests who are interested in archaeology: Visit the Fossil Museum in Mölten, where you can see for example ancient fossil pieces of wood.
The Arunda champagne factory, which is the highest of this kind in Europe is thanks to the position and climate in Mölten, perfect for champagne production. Guided tours are possible on request.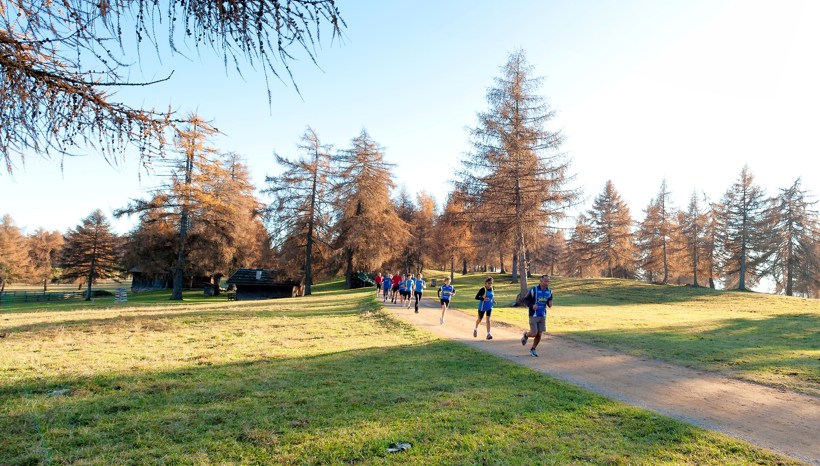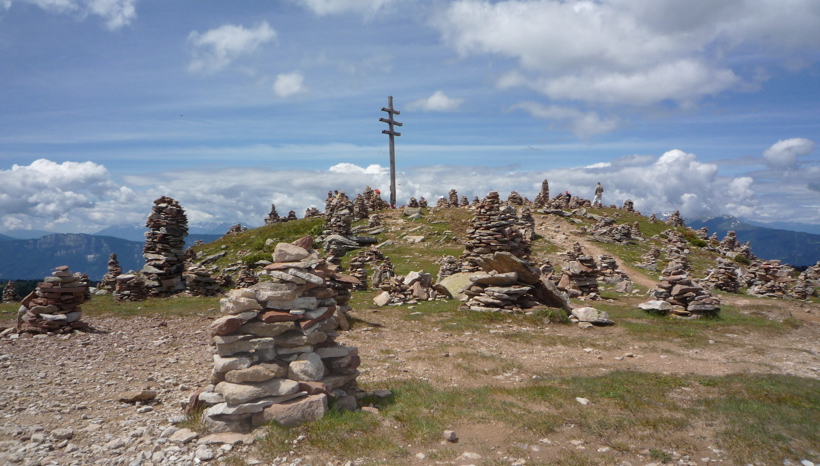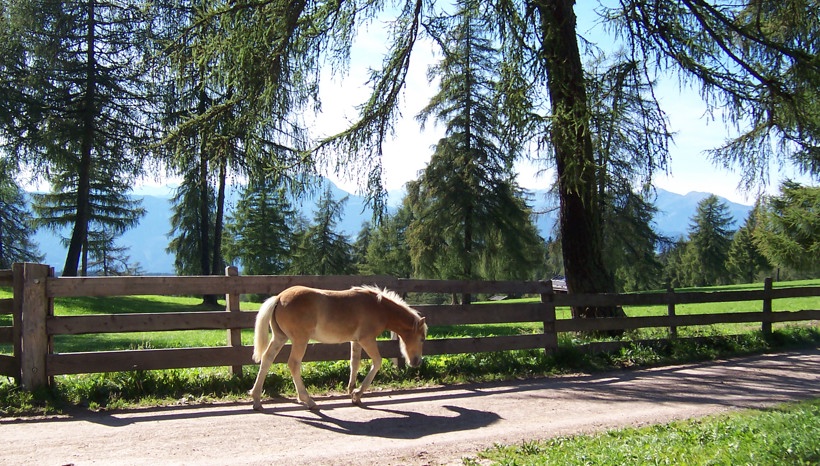 Active holidays in Mölten
But not only vacationers in search of recreation, also hikers and bikers get their money's worth in Mölten. There are in countless tours and trails for every taste, above all on the high plateau Salten to the south of Mölten.
One of our special tips is a hike to the about 100 stone cairns. This place of energy is as well one of the most beautiful viewpoints in the Sarntal Alps. If the weather is clear, you can see from King Ortler to Marmolada in the Dolomites. The weather cross of Mölten is another wonderful 360° viewpoint.
Horse fans will feel like in paradise here too. Mölten and Mt. Tschögglberg are the home of the Haflinger horses. There are several riding farms offering riding excursions as well as horse sleigh rides.
In winter, the natural landscape around Mölten offers countless winter hiking paths, snowshoe tours and toboggan fun at Möltner Joch.
Selected accommodations in Mölten