Holidays in Jenesien
Recharging your batteries, enjoy the sun and hearty hospitality and experience the silence in magical places – this and much more is possible in Jenesien near Bozen. Here, you are offered untouched nature, a dreamlike view of Bozen and the Dolomites as well as a varied offer of outdoor activities.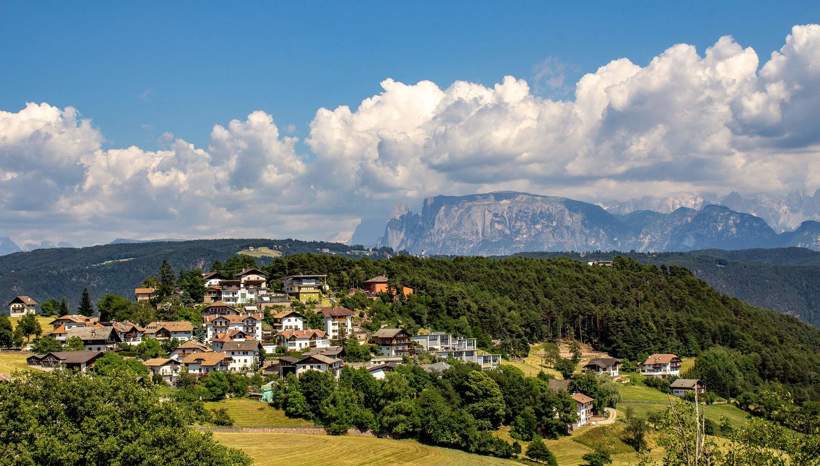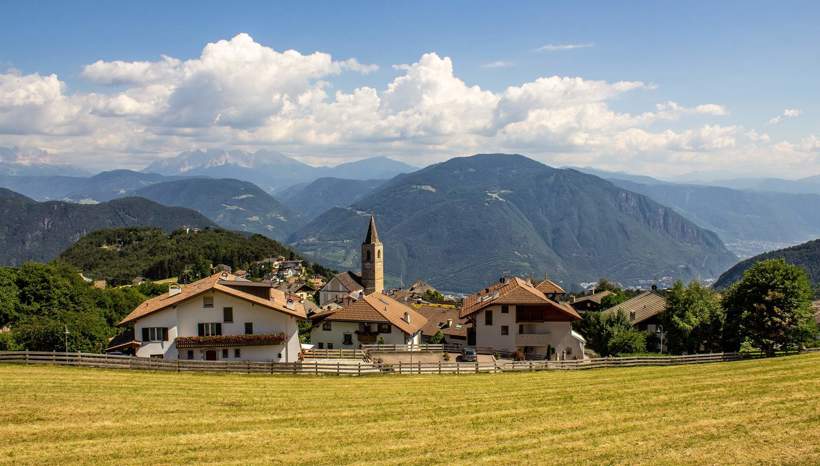 The village of Jenesien is situated on the sunny Mt. Tschögglberg at Salten – Europe's largest high plateau covered with larches – at about 1,000 m above sea level between Bozen and Meran.
A settlement has already existed at the end of the 12th century and it was named after Saint Genesius of Rome, who is as well the patron saint of the local parish church. Today, the rural municipality has about 2,800 inhabitants and includes not only the principal town Jenesien, but also Afing, Flaas, Glaning and Nobls.
Above all, Jenesien is known as an ideal place for relaxing holidays, but also as home town of the nice, blond Haflinger horses. A ride or a sleigh ride across the large larch woods is absolutely recommendable.
In addition, Jenesien and surroundings are a paradise for mountain lovers and mountain bikers. On the high plateau of Salten, there are many pleasant footpaths and hiking trails for all kinds of hikers and families with kids. With the hiking bus, you can comfortably reach the localities of Mölten, Vöran and Hafling as well as the popular Meran 2000 ski and hiking area. A cableway takes you the capital Bozen in only 8 minutes.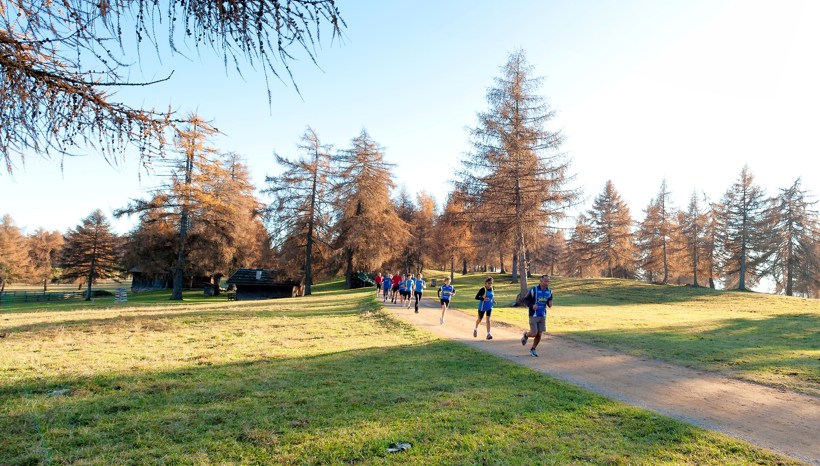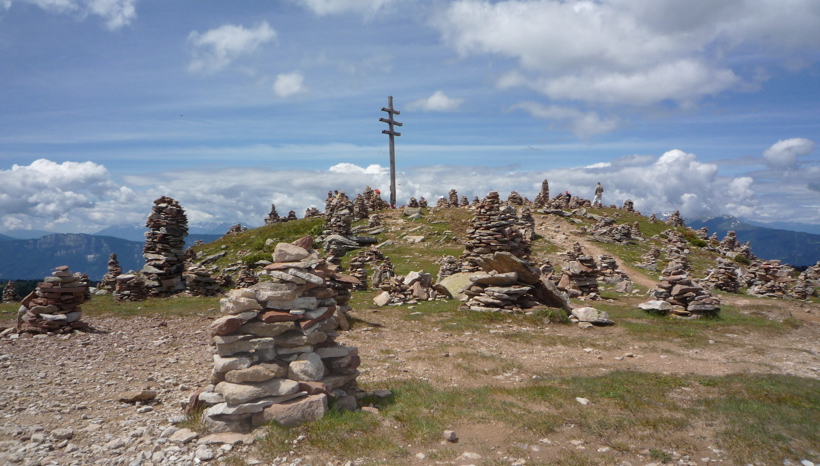 Thematic trails & sights in Jenesien
Salten is Europe's largest larch high plateau and offers countless hiking paths as well as a unique view of the Dolomites – part of the UNESCO World Natural Heritage.
On the family-friendly trail of legends, you can learn more about the myths of Jenesien and surroundings at 12 stations.
The stone cairns (more than 100) are located on a beautiful viewing mountain that is real place of power as well as a popular destination for excursions.
On the about 20 km long castle trail from Bozen to Jenesien and Terlan, you can see picturesque castles and ruins.
The Martin's path is an about 3 km long, family-friendly contemplation trail.
Next to Gasthof Wieser, you can see earth pyramids.
Rafenstein castle ruin is located at the entrance of Sarntal Valley and is popular for its excellent castle restaurant.
In the surroundings of Jenesien, there are as well the ruins of Greifenstein Castle (the so-called "Sauschloss") and of Helfenberg Castle, offering a dreamlike panoramic view of Etschtal Valley.
A special experience for families is a visit of Kampidell – Stegerhof farm. The show farm has many seldom animal breeds, you can watch the process of baking bread and taste exquisite delicacies in the farm tavern.
Next to Gasthaus Tomanegger, there is a giant, about 400 years old mountain sycamore.
Selected accommodations in Jenesien