Holidays in Kolfuschg
As soon as mountain friends arrive in Kolfuschg and look at the impressive rock faces rising above the valley, they will surely be nervous and edgy. Just pack your rucksack, lace up your climbing boots and start out!
Kolfuschg, also known under the name Colfosco, is a district of Corvara. It has about 550 inhabitants, but more than 2,400 guest beds and is located at circa 1,650 meters above sea level. It is not only the last village of Alta Badia before the Gröden Joch pass, but also the highest settlement of the valley.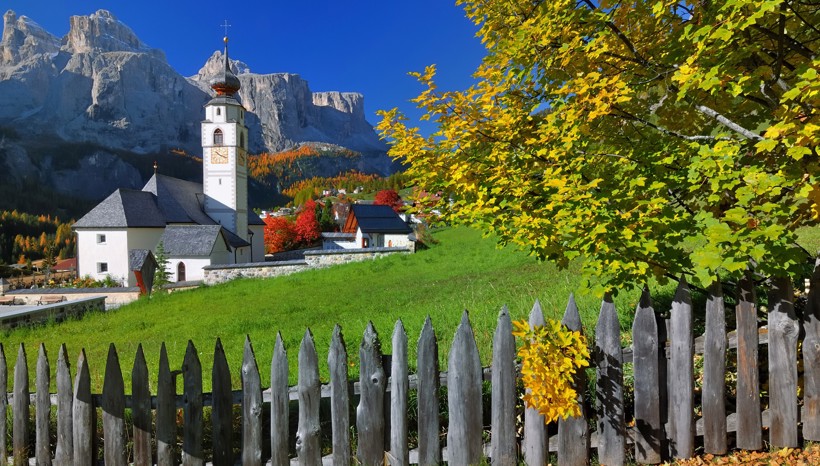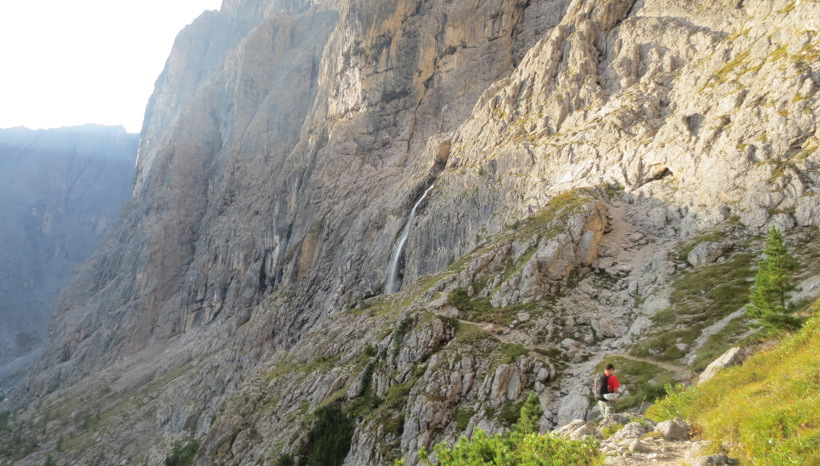 Paradise for mountain lovers
Talking about Kolfuschg in the middle of a natural paradise is not just a promotionally effective exaggeration, but reality. After all Kolfuschg is located in the southern part of the Puez-Geisler Nature Park, in the middle of the Dolomites and it is flanked by many famous mountain tops, such as the impressive imposing Mt. Sella and the prominent Mt. Sassongher.
So it is perfectly obvious that during the summer month there are coming together lots of mountaineers and mountain bikers. Interminably long high altitude trails, fastidious routes for ambitious climbers and pleasant tours for young and old alike ensure that everybody will get his money's worth.
Some of the most popular hikes are for instance those on and around Mt. Sella, on the quickly reachable mountain pass of Gröden, those to the mountain range called Cirspitzen and to the peak of Mt. Sassongher, requiring a bit of sure-footedness and stamina. Not forgetting the via ferrata Pisciadù, which ranks among the most beautiful ones in the Dolomites, surprising alpinists with an intimidatory suspension bridge. With the whole family, however, you can stroll for example from Kolfuschg to the waterfalls of Pisciadù.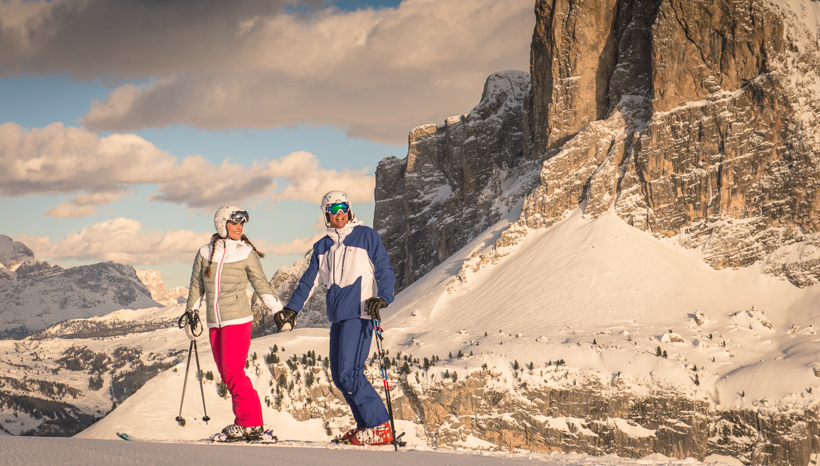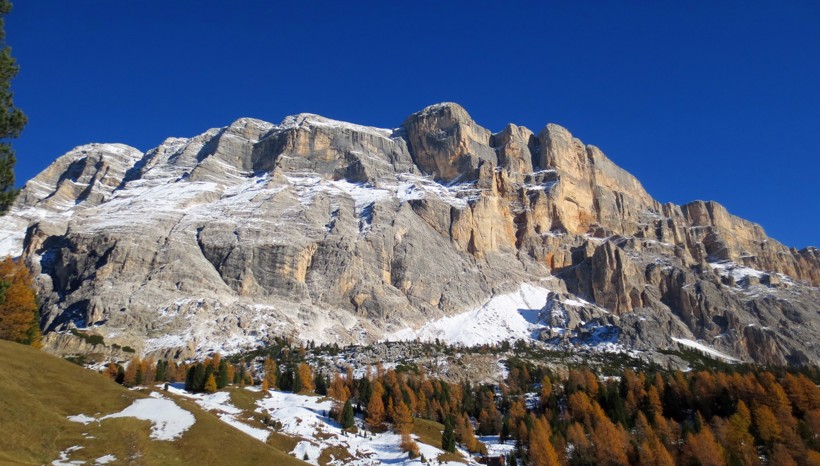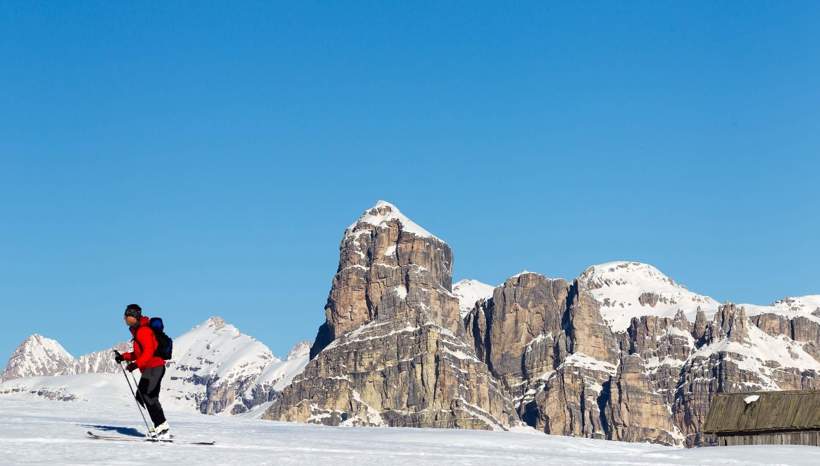 Skiing fun in a winter idyll
All this doesn't mean that Kolfuschg is worth visiting only during the warm season. In winter Alta Badia primarily attracts skiers. This is due not only to the ski runs of Col Pradat directly next to the village, but also to the accessibility of the ski carousel Sellaronda and the all in all 130 kilometres of slopes offered by the snow-white valley.
Not to speak of the countless possibilities waiting for cross-country skiers, winter hikers, ski touring fans, tobogganers and free-riders between Armentara, Armentarola, Valparola and Val Mezdi. 
Selected accommodations in Kolfuschg