Getting married in South Tyrol
Do you want to get married in South Tyrol? You dream of a romantic day between medieval walls, vineyards or in the middle of the wonderful Dolomites scenery? Then South Tyrol is the right place for you!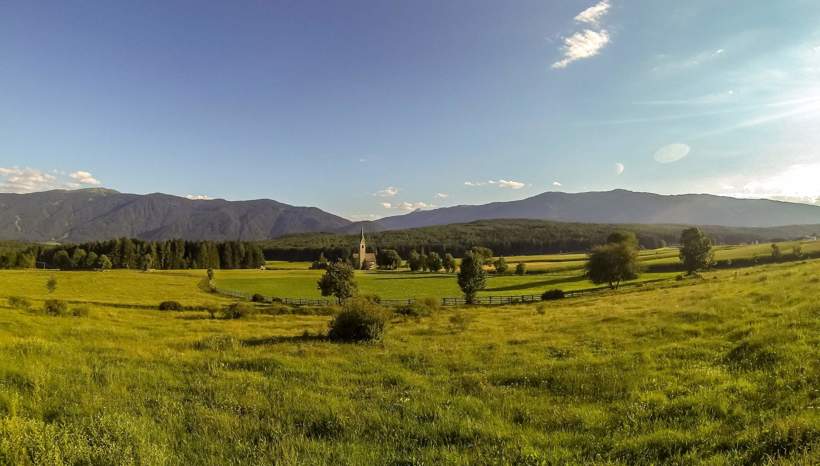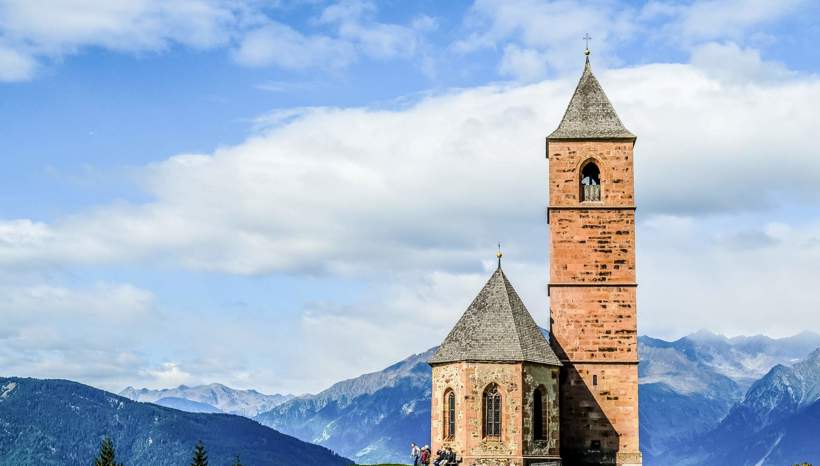 Romantic places for an unforgettable wedding
St. Valentinskirche (church)
39030 Pfalzen
Phone: +39 0474 528 139 | gemeinde@gemeinde.pfalzen.bz.it
St. Konstantin Kirche (church)
39040 Seis am Schlern – parish Schlern
Phone: +39 0471 706 470 | info@pfarrei-seis.com
St. Kathrein Kirche (church)
St. Kathreinstraße 14 – 39010 Hafling
Phone: +39 0473 279 320
Pianer Kreuz Kapelle (chapel)
Rodenecker Alm
Phone: +39 0472 454 044 | info@rodeneck.com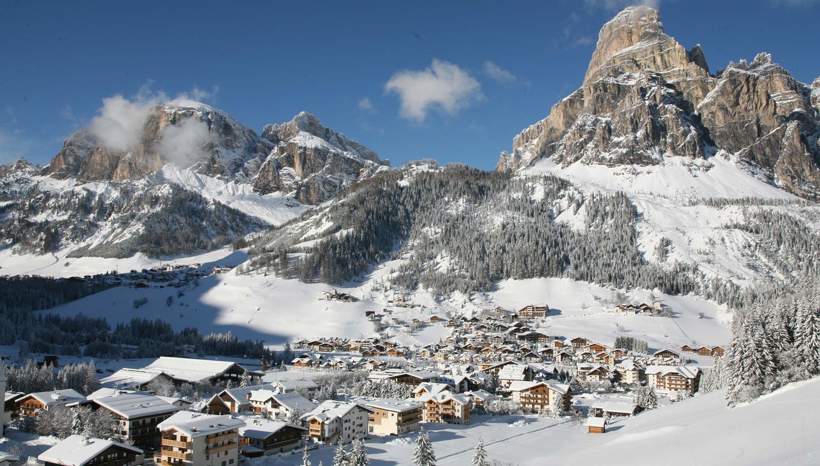 Getting married in winter
Imagine: Snowy landscapes, snow-covered rustic houses and chapels. A horse-drawn sleigh, which brings you to the church and crackling fire during the wedding reception... More and more lovers in South Tyrol say I do during the cold season, because getting married in the winter can be very attractive.
One of our recommendations for a winter wedding is the little pilgrimage church of Heiligkreuz. It was built in the 15th century and is situated very picturesque above Pedratsches, with the mighty mountain Heiligkreuzkofel in the background, glowing red in the sunset. The church of Saint Katharina in Corvara is an impressing place as well. Ski lodges and cosy hotels in the environs are perfect for the wedding celebrations.
South Tyrolean wedding customs
Traditions still play a significant role in weddings in South Tyrol. Many customs are also known elsewhere – especially in the German-speaking and rural areas. Here are some examples:
Wedding invitations: The engaged couple delivers the wedding invitation personally. In many cases, they bring a bridal schnapps and linger with the invited guests, so that distributing the wedding invitations may be quite time-consuming.
Stag night: Before the wedding, the best man/friends of the bride and groom organize a stag night – often as a surprise. How this is celebrated depends entirely on the circle of friends: It can be a relaxing beauty day in a wellness hotel as well as party trip a lasting several days.
Wake up on the wedding morning: The bride and groom usually do not spend the night before the wedding in the same house. They are often woken up early in the morning by their friends, sometimes with firecrackers. The friends then only leave again after they have had breakfast.
Motorcade: After the wedding ceremony, the wedding party drives to the next station honking loudly.
"Klause": The way to the aperitif/wedding reception can be blocked again and again by the so-called "Klausen". There the bride and groom usually have to solve funny tasks before they are allowed to drive on.
Bride kidnapping: During the wedding reception it can happen that the bride is kidnapped. Groom and bride's male attendant have to look for her in the inns in the vicinity and pay the bills that the kidnappers have left open.
Selected accommodations in South Tyrol