Sacred Heart fires
Once a year the mountains of South Tyrol are illuminated with high fires in form of hearts and crosses and the people are singing ancient songs to remember the past and glorious years of the united Tyrol.
Every year the first Sunday after Corpus Domini the South Tyrolean people light up high fires on the peaks of the mountains: the fires stand for an ancient tradition from 1796 when the united Tyrol was oppressed by the Bavarians and the French.
To fight them, they made an oath with the Sacred Heart, which helped them, to win against the oppressors. The South Tyrolean pledge eternal loyalty. With the fires South Tyrol remembers the oath and renews it every year. Join the night full of fires and take part of an ancient costum!
Images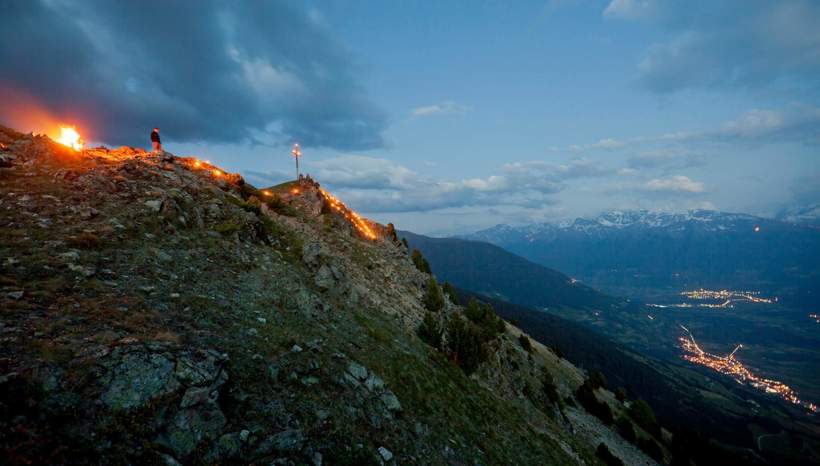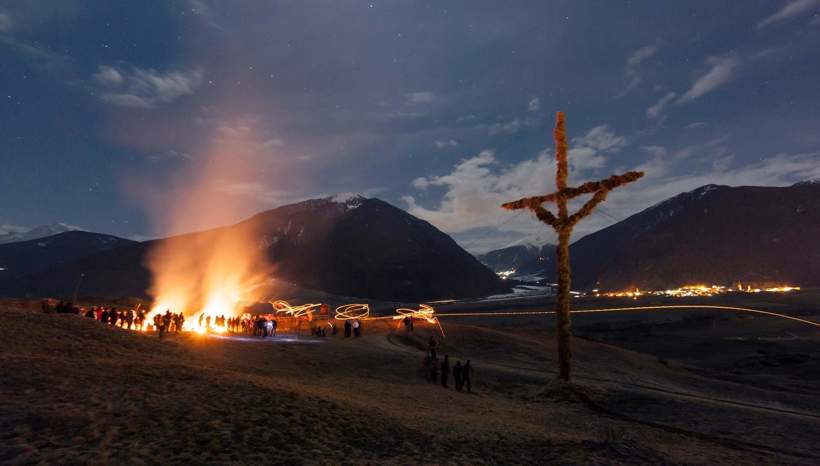 Selected accommodations in South Tyrol