Dance "Schuhplattln"
They are jumping, yodelling, stamping and striking. What seems to be a funny gag, in reality is a serious and traditional folk dance, which takes part of every folk festivity in South Tyrol. Read here, what "Schuhplattln" is, where it comes from and why it is still alive today.
The "Schuhplattln" dance was founded formally on 1850, but already centuries before some varieties of Schuhplattln dance were practised. In 1050 a monk described the dance in the knightly poem Roudlieb. You see, the "Schuhplattln" dance looks back on a long history. The homeland of the folk dance is Tirol and South Tyrol. There, centuries ago, young men wished to impress marriageable young ladies with their dance. They stamp, they clap, they jump and strike free without rules and accompanied themselves with yodelling. Then, 1850, the folk dance clubs establish rules, how and with which music the "Schuhplattln" dance has to been danced.
Usually Performed in a 3/4 time, one would carry out a series of jumps and hip movements to the time of the music. Characteristically the dancers will rhythmically strike their thighs, knees and soles of the feet, and stamp with the feet.
"Schuhplattln" today
Nowadays the dance is usually performed out of tradition, maintaining the older customs, and as part of the activities of associations wearing traditional costumes. Also, there are female Schuhplattl groups today, which was unthinkable some years ago.
Impressions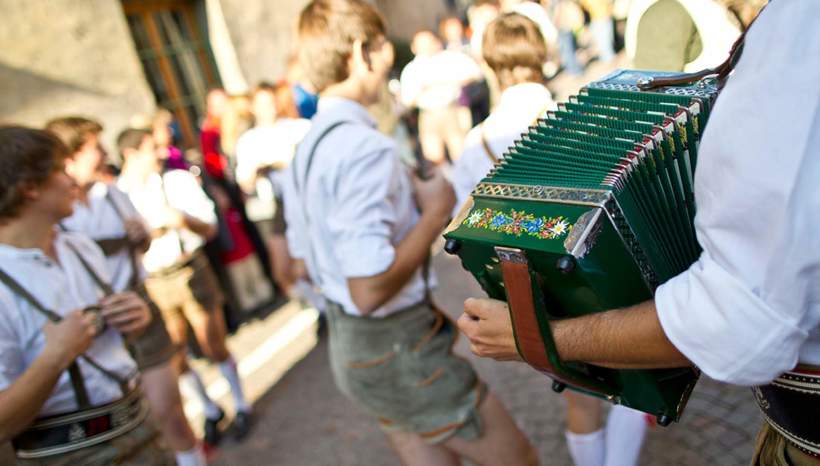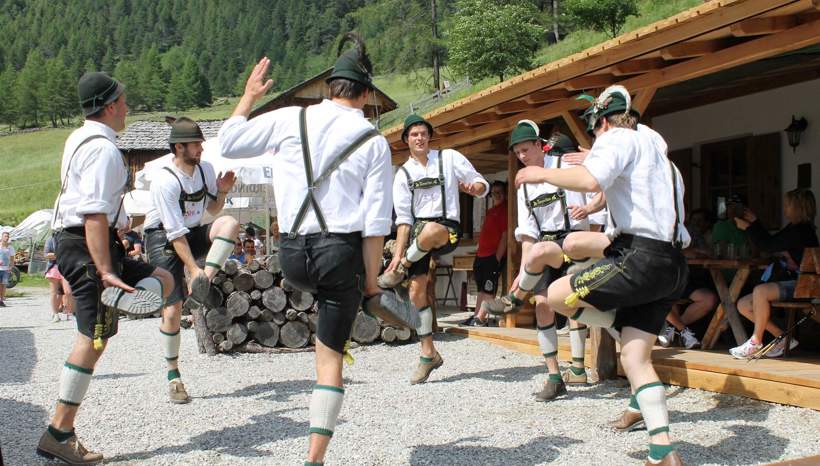 Selected accommodations in South Tyrol