Summer tobogganing in South Tyrol
If you think that snow and ice are indispensable for tobogganing, you will be surprised if you go summer tobogganing. Rail-guided bobs guarantee breezy driving fun for the whole family during the warm season too.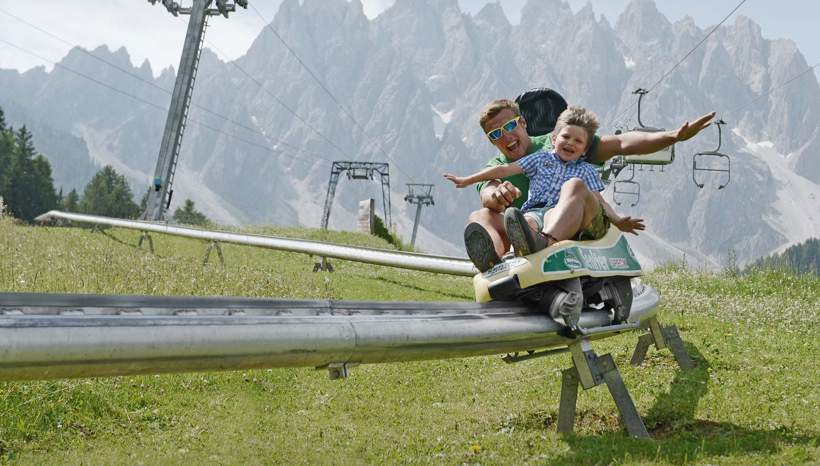 Depending on the construction mode, the summer toboggan run is like a giant slide or a roller coaster. The toboggan does not drift on a snow layer, but goes along a rail line through woods and meadows, along trees, huts and cows.
Summer toboggan runs are most of the times located in skiing and hiking areas, which allows you to use lift for ascending. The bobs offer security belts for both kids and adults and everybody can control his or her own speed thanks to individual brakes with a maximum speed of 40 km/h.
Thanks to multiple protection, summer tobogganing is a safe adventure for the whole family. Depending on the operator, kids from about 3 years can use the toboggan runs together with an adult, from 7-10 years they can drive the bobs by themselves.
Summer toboggan runs in South Tyrol
Selected accommodations in South Tyrol