Paragliding in South Tyrol
Most of the peaks in South Tyrol are only visible from below. Or from another peak right next to them. From above, you will experience unexpected perspectives and views, especially during a tandem flight.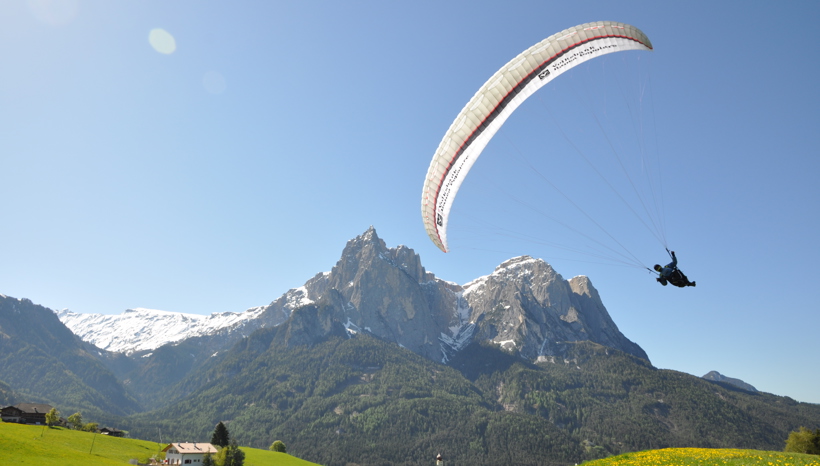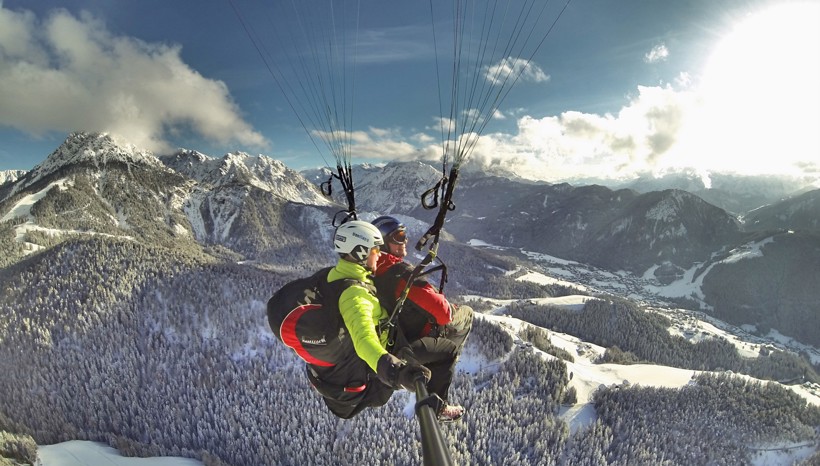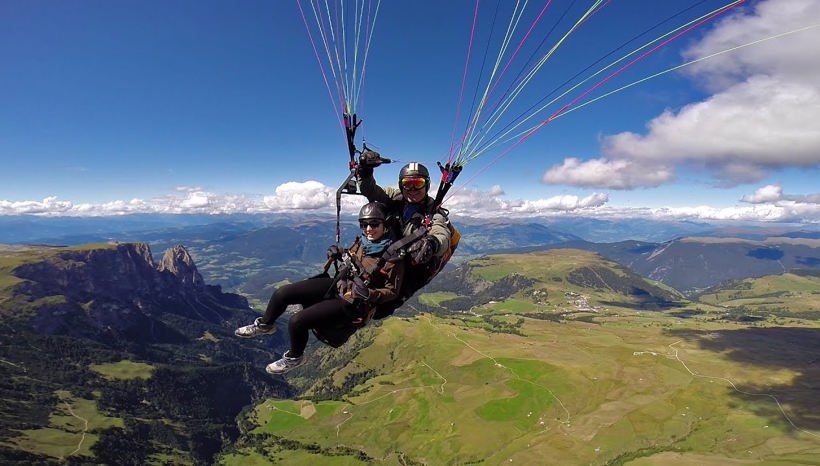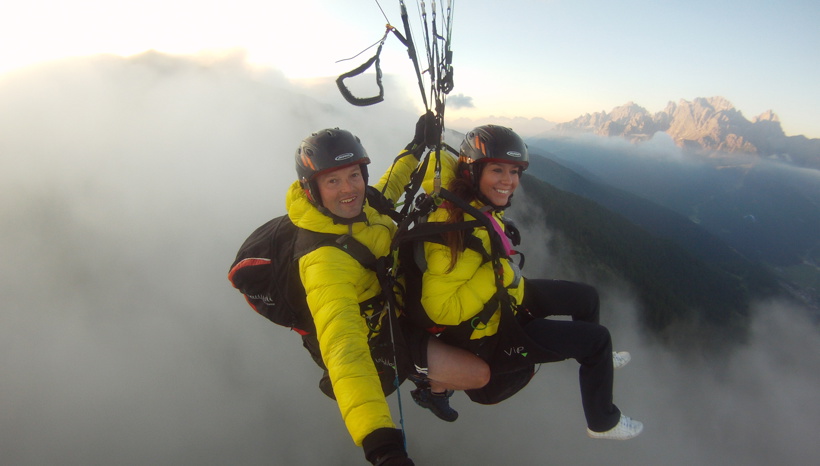 For the brave and for those who are free from giddiness, paragliding is the best activity to see South Tyrol, its valley and mountains from above, free as a bird, to observe the hustle and bustle below. Where everything suddenly seems to be unimportant and small.
Paragliding with pros
There are many structures specialised in paragliding in South Tyrol, with instructors and competent staff to make you live this adventure in complete safety! Here, we offer a list of major structures for paragliding in various parts of South Tyrol:
Seiser Alm
Tandemfly-Dolomiti, Seiser Alm
Tandem-Paragliding, Kastelruth
Tandem Fly Paragliding, Seiser Alm


Southern South Tyrol
Deltaclub Schlern, Terlan
Lee Devils, Kaltern
Paragliding-Schule Beko-Flysystems, Bozen


Gröden
Parapendio Club Gherdëina, St. Ulrich
Paragliding Tandem Gardenafly, Gröden


Alta Badia
Tandemflights Alta Badia, Corvara
Fly 2 Paragliding, Corvara


Hochpustertal
Tandemfly Sexten


Eisacktal
Flying Ducks, Brixen/Plose
Moosfliager, Brixen/Plose
MaSt go-fly, Gitschberg/Rodeneck
Paragliding Tandem Team Südtirol, Brixen
Jochroppn Ridnaun
TandemFly, Brixen
Tandemflüge Gabriel Rainer, Ratschings


Meran and environs
Gleitschirmclub Texelflieger, Partschins
Tirolfly, Dorf Tirol
Fly2Meran
Fly Hirzer, Schenna
Tandemclub Ifinger, Saltaus in Passeier


Mt. Kronplatz
Tandemflights Kronplatz, Bruneck
Kronfly, Reischach/Bruneck
Tandemteam MaSt Go-Fly, Terenten
Selected accommodations in South Tyrol