Motorcycling in South Tyrol
Riding your motorbike, driving through narrow mountain roads, hairpin bends and high mountain passes, feeling the fresh air and the horsepower of the roaring vehicle… Motorcycling is a uniquely amazing feeling, an addictive passion.
In South Tyrol, there are many possibilities for motorcyclists to demonstrate their driving skills. Throughout the whole region, there are countless tours for passionate bikers, leading across singular mountain scenery and offering much driving pleasure and many wonderful panoramic views.
And the range of motorbike tours is vast: In the Dolomites, you have to pass narrow bands and hairpin bends – for example around the mountains of the Sella group, with a marvellous view to the famous Marmolada. The Vinschgau Valley is enticing as well, because there are many pristine villages such as Reschen, Graun or Langtaufers. On the roads between the mountain passes Timmelsjoch and Jaufen you can enjoy varied driving fun, too.
Motorbike tours in South Tyrol – our recommendation
Jaufen Pass by motorcycle
Motorbike tour with 39 kilometres and 20 hairpin bends between 2 valleys: If you love winding roads, meandering trough dreamlike landscapes and leading to airy heights, you will surely like the Jaufen Pass. This mountain pass has a maximum height of 2,094 meters and connects the valleys of Passeiertal and Wipptal. The winding road goes through dense woods and passes along green pastures.
On the highest point, you have a wonderful view over the Vinschgau, Stubai, Zillertal and Sarntal Alps. Having reached the top, the mountain inn Jaufenhaus is a well-known rest point, offering also overnight accommodation. The Jaufen Pass is closed between 6 pm and 8 am, but the road isn't cordoned off. In the winter, it may be closed to traffic depending on snow conditions.
Images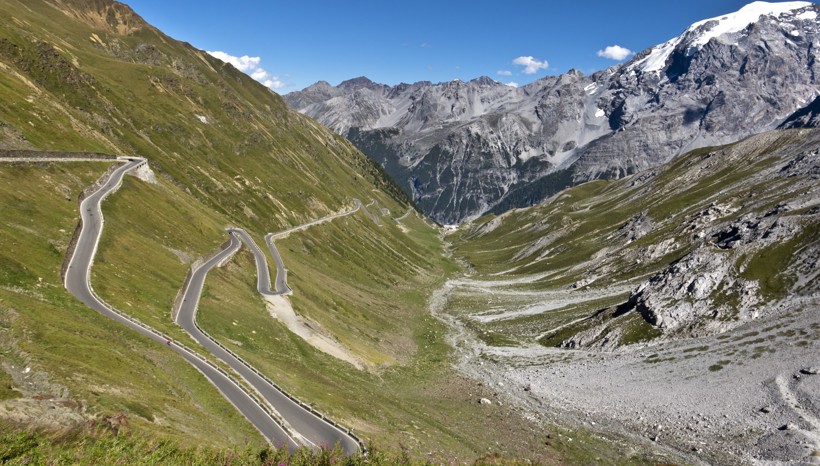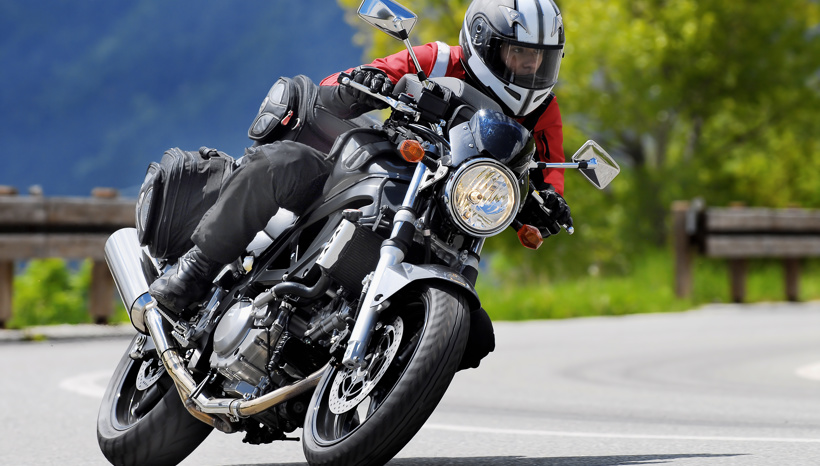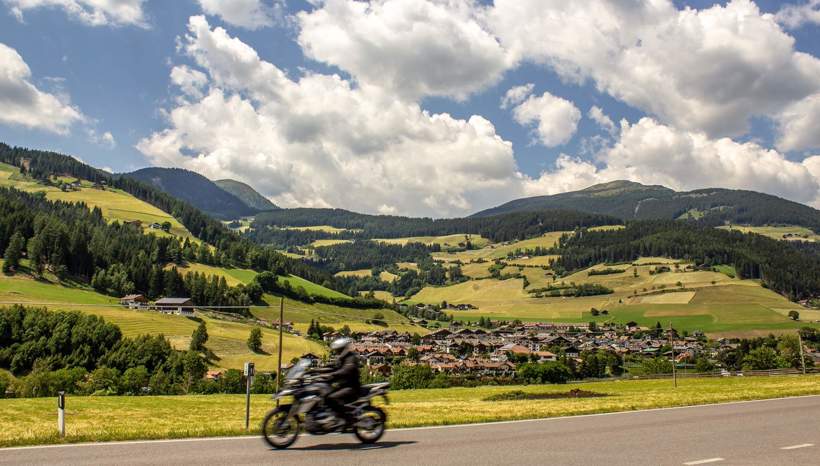 Selected accommodations in South Tyrol