Hiking with a stroller
Many families – with big and small kids – would like to spend their holidays in the mountains not only relaxing in the hotel or walking through the village, but discovering the surrounding landscape.
Indeed, it may be a great way to discover new routes and to breathe healthy air with all the family. Particularly with newborns and small kids until two years outdoor activities and hikes are not very easy to make. Luckily, South Tyrol has many paths in the woods and cycle paths, that are ideal for trekking or outdoor strollers. These buggies with adequate tires, shock absorbers, brakes and safety systems will allow you to make pleasant excursions to the mountains with babies too.
Hikes for kids and adults
If you are spending holiday in Vinschgau, there is a pleasant hiking tour to Schliniger Alm. From the village centre of Schlinig, you can reach the hut on a partially asphalted forest trail within about two hours.
In the holiday region of Meran and environs, the hiking tour to Leadner Alm can be done with strollers, starting from Hafling on path no. 16. The roads are again partially asphalted and the forest has several more exhausting parts. Arrived at the hut, you will be awarded with a magnificent view and when going back, you can also go to the famous Cinema Knottn, another beautiful viewpoint. This tour lasts about four hours in total.
In the surroundings or Bozen, we recommend the hike to Gschnofer Stall. From Jenesien, you first drive to Restaurant Edelweiß and leave your car there. A forest paths leads to Salten high plateau and Gschnofer Stall, where path no. 7 begins. This path is a bit steeper and goes back to Restaurant Edelweiß (three and a half hours in total).
Also, the valley of Pustertal offers several hiking tours that are possible also with kids, such as the path to Grünwaldalm hut starting at Lake Prags.
Images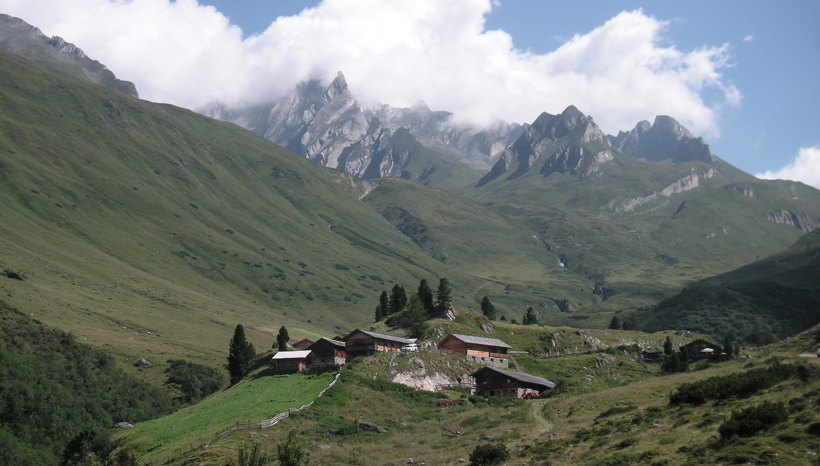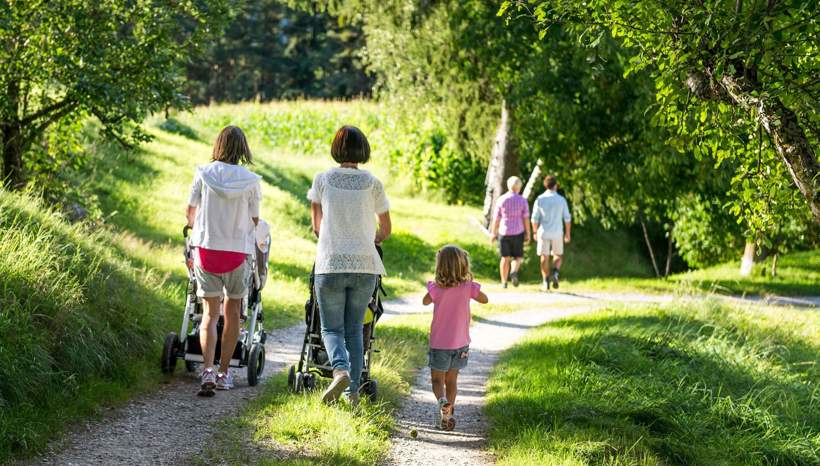 Selected accommodations in South Tyrol