Holidays in St. Jakob
The more you enter the valley of Ahrntal, the more you the landscape becomes traditional and untouched. The village of St. Jakob is situated only a few kilometres before the end of the valley and offers numerous surprises guaranteeing you unforgettable holidays.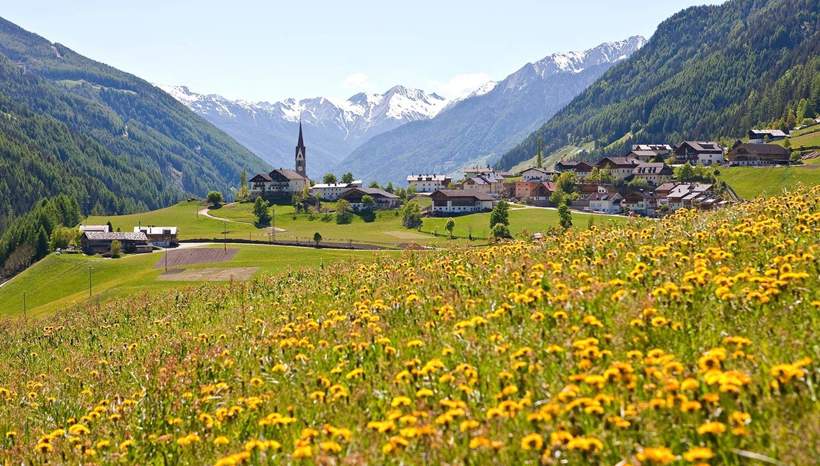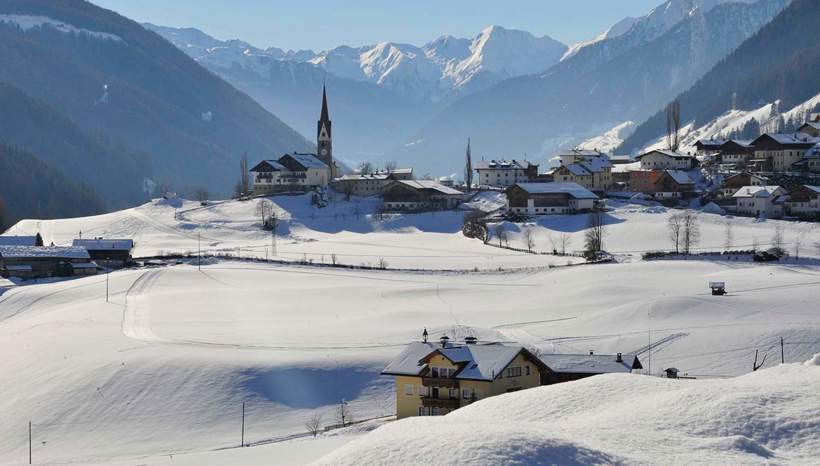 St. Jakob is a small village taking part of the municipality of Ahrntal. Embedded in a unique mountain world, the village is situated at almost 1,200 m. Here, you are surrounded by 3,000 m high peaks as well as by an incredible number of cabins and mountain huts, which you can discover by hiking.
However, this does not mean that holidays in St. Jakob only means seeing mountains, pastures and woods. The village also offers some artistic and cultural goods, which are always worth a visit. For instance, these may be the Gothic parish church at the village centre, consecrated to eponymous St. Jakob. In the close surroundings, you can find a statue of the saint erected a few years ago.
If you prefer making a walk along Leonhardi path, going through the environs of St. Jakob, you can make a short stop at the sculpture garden by artist Oberhollenzer. As well, Ahrntal offers many outdoor activities for active vacationers – from passionate hikers and cyclists to adventure loving winter sportsmen. The family-friendly hiking and ski area Klausberg is located only within a few kilometres and can be reached easily and quickly by bus.
Woodcarving art from St. Jakob
Primarily, Gröden valley is the most famous place for woodcarving art. A little bit less known, but equally skilful, are the woodcarvers from St. Jakob in Ahrntal, passing their craft from generation to generation, just as their colleagues in the Dolomites.
It is assumed that the shepherds, spending the entire summer on the pastures, had begun with woodcarving. When coming back to the valley in autumn, they sold small statues and figures or decorated their own houses with them. In the course of the years, this pastime activity has become a proper profession, also practised in the village.
The most loved motifs of the Ahrntal woodcarvers are, in addition to religious works such as cribs, crucifixes and holy figures as well as everyday objects, were mainly witch and devil masks for the traditional carnival and Krampus runs in South Tyrol and beyond.
Images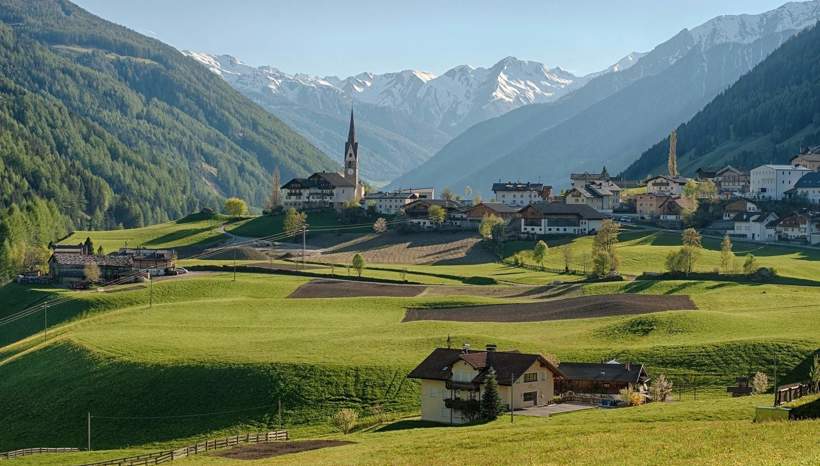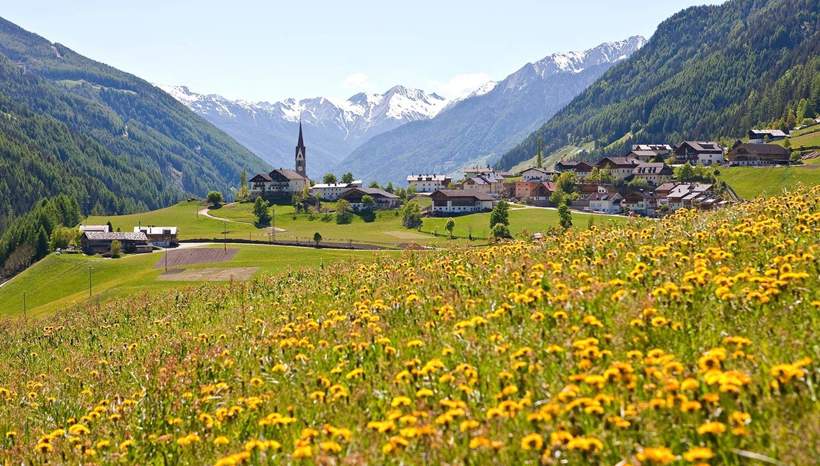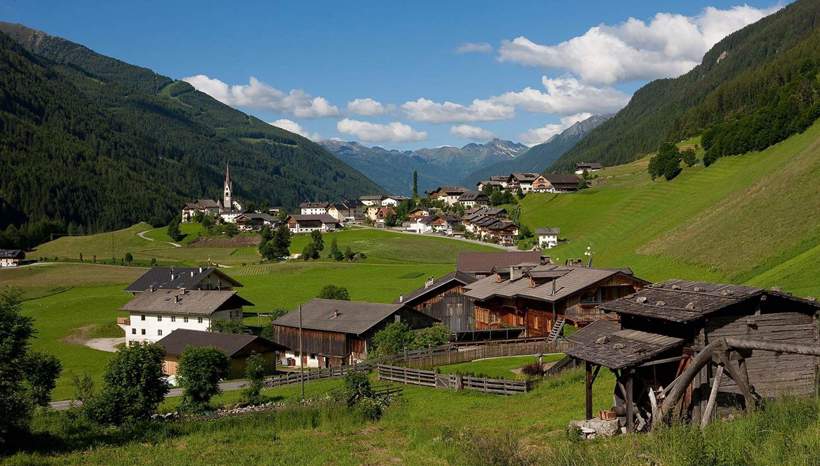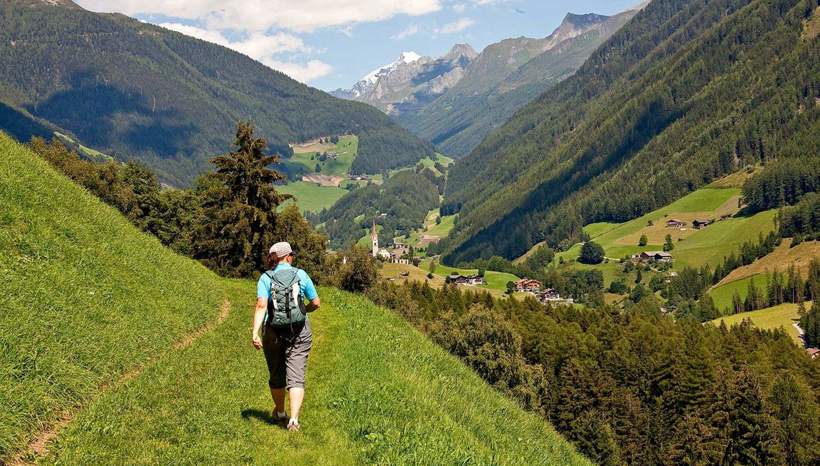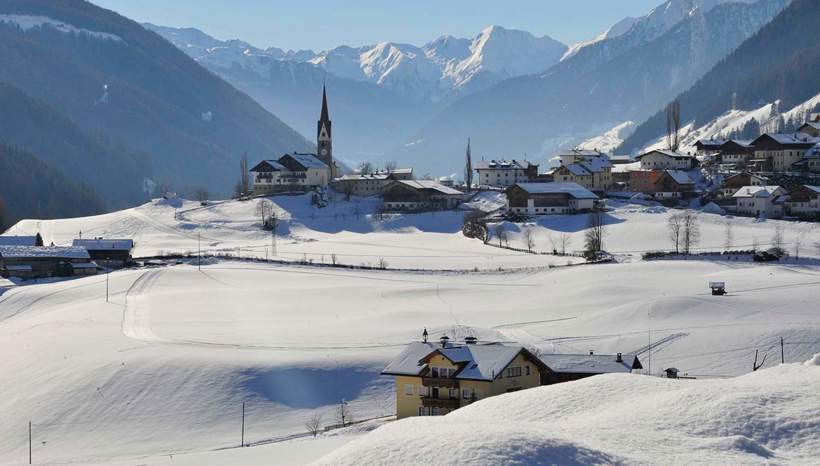 Localities in Tauferer Ahrntal
Selected accommodations in St. Jakob