The 10 best-known ski runs in South Tyrol
Many ski areas in South Tyrol are well-known for being easy-going and idyllic. But you will not merely find the classic, wide, prepared ski runs for easy swinging and agreeable carving.
If you prefer something steeper and sportier, if you love extreme slopes and terrific deep-snow variants, you will also be in the right place. Where? Here you will find the 10 most challenging and attractive slopes, demanding off-runs, classical ones and insiders' tips.
Top 10 slopes in South Tyrol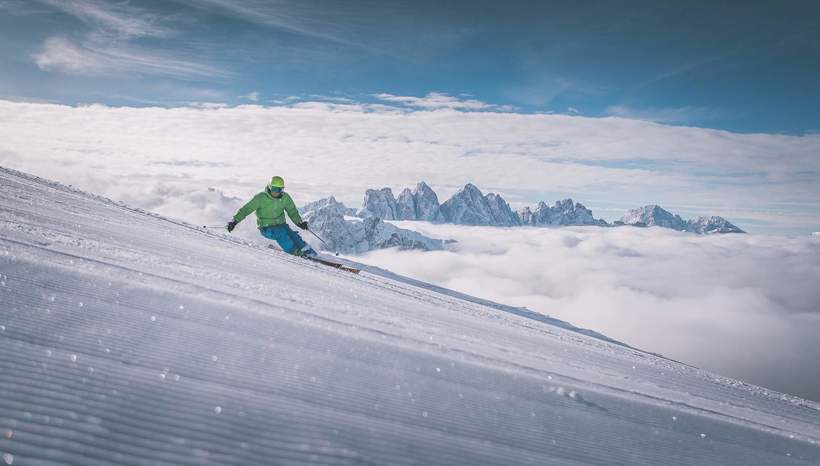 Trametsch (ski area Plose): With a length of 9 km and an altitude difference of 1,400 m, the downhill from Plose is the longest ski run in South Tyrol. There may well be steeper and more spectacular ones, but its many bends require this much technique and stamina, that you could easily miss the marvellous view of the Eisacktal Valley. Valley station: St. Andrä near Brixen.
Herrnegg (ski area Kronplatz): This slope is part of the "Black Five", the five black ski runs of Kronplatz and nothing for the faint-hearted. Herrnegg includes some really steep passages, with a maximal gradient of 68 %. After 5 km and an altitude of 1,298 m, even experts' thighs start to tremble. Valley station: Reischach.
Holzriese II (ski area Rotwand/3 Zinnen Dolomites): The Holzriese descent at 3 Zinnen Dolomites ski area is a real insider tip. And it is a test of courage, including the steepest descent in South Tyrol, with a gradient of 71 %. Altogether, the Holzriese is 790 m long at a difference of altitude of 265 m. Valley station: Sexten/Moos.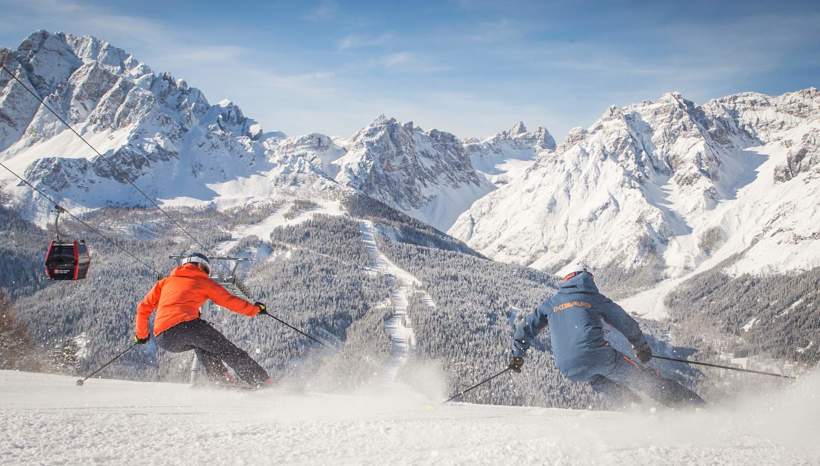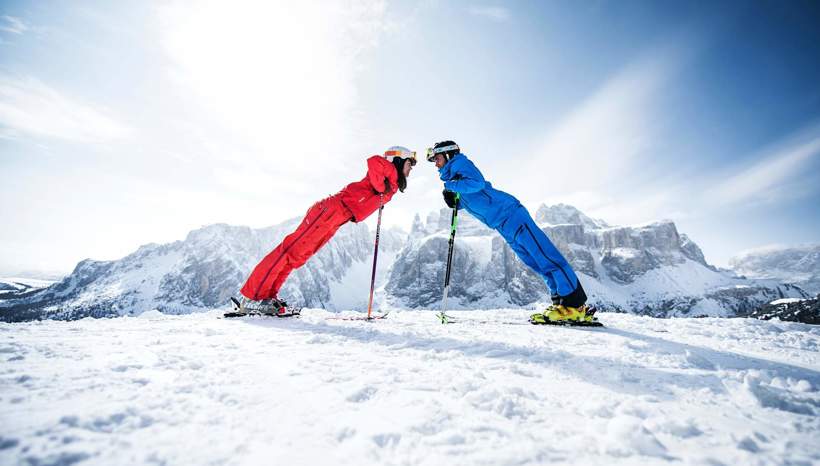 Raut-Vierschach (ski area Helm/3 Zinnen Dolomites): This stupendous descent on the north side of Mt. Helm includes challenging carving slopes with a length of 3.3 km and a difference of altitude of 910 m. Valley station: Vierschach.
Gran Risa (ski area Alta Badia): The famous World Cup slope in La Villa is a classic. Where the pros battle out the giant slalom in December, you can make your turns on the same slope – on steep and well-prepared, 1.25 km long slopes with an altitude difference of 448 m and a maximum gradient of 53 %. Valley Station: La Villa.
Mittagstal/Val Mezdì (Sella massif/Dolomites): This is the ultimate free-ride and ski tour descent! From the mountain station of the Pordoi cable car, you go up on foot until you swing down through the narrow valley at an altitude of 1,300 m to Kolfuschg. Depending on the snow conditions, the descent is moderately difficult to demanding; the accompaniment of a local ski guide is recommended. Valley station: Pordoi pass.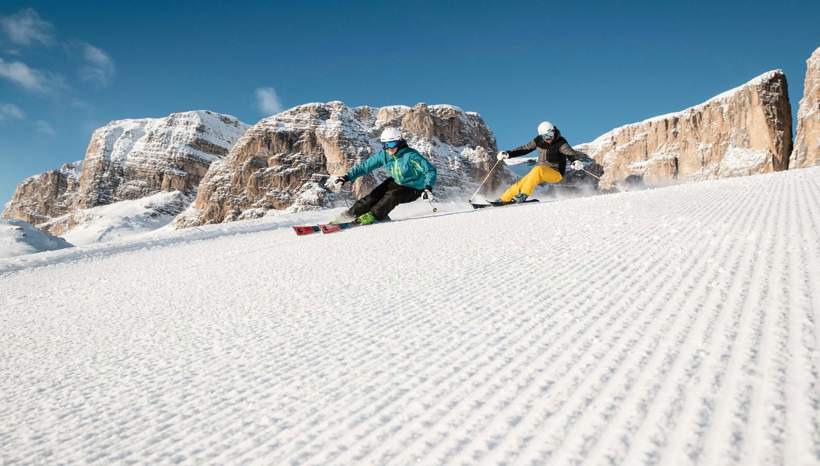 Pordoi saddle (Sella massif/Dolomites): Doubtlessly it is the most spectacular free-ride descent in the Dolomites, even though it begins quite harmlessly. But then it descends extremely steeply down to the Pordoi pass, 700 m below. Valley station: Pordoi pass.
Saslong (ski area Gröden): One of the great classic world cup downhill runs. From Ciampinoi, you go down 3.5 km and 800 m in altitude to St. Christina. What is impressive: not only the maximal gradient of 57 %, but also the famous camel's hump and the Ciaslat meadows, that are a real challenge, even for the best downhill skiers. Valley station: St. Christina.
Schmuggler descent (Schnals Glacier): The majority of the slopes in the glacier area of Schnals are easy-going, but this 8 km downhill to the valley is quite challenging, including some varied and demanding passages. Therefore, you should well organize your energies for the 1,200 m height difference down to Kurzras. Valley station: Kurzras.
Gran Zebrù I (ski area Sulden): The challenging panoramic descent with a length of 1.8 km offers a magnificent view of Mt. Königspitze, Gran Zebrù and Mt. Ortler. As the highest slope in South Tyrol, located between 3,250 and 2,820 m, skiers make a descent of 400 m on the slopes of Mt. Schöntaufspitze. Valley station: Madritsch hut.
Selected accommodations in South Tyrol