Snow park Kronplatz
For freestylers and boarders Mt. Kronplatz – South Tyrol's skiing area number 1 – offers four snow parks with different focusses. Here, especially those, who would like to become great snow acrobats, will feel like in paradise.
On Mt. Kronplatz, the superlative ski mountain in Pustertal, offers suitable set-ups for all levels. For practicing and learning, the four snow parks are the right place. In order to guarantee spick and span parks with perfect training conditions, professional shapers see about every detail.
Fun without any limit
Between the ski runs Belvedere and Plateau orientated towards Olang at 2,230 m, freestylers and snowboarders will find an easy line, a medium rail line and a medium kicker line as well as a family fun line.
On Pedagà slope in St. Vigil in Enneberg, there is playgroundSNOW. For instance, the snow park guarantees a lot of fun with a horizontal gate, with quarter pipes and roller coasters. Freaks and clubs will look forward to loads of adrenaline kicks as well as to a chill area.
Snow parks for kids
Beginners and advanced – most of all kids – can try out their cool grabs and jumps at Korer Park next to the valley station of Bruneck/Reischach. Five boxes and a sliding tube are perfect for children, who are able to have fun twice a week also in the evening.
Safety training with a high fun factor: At the kids safety park, a delimited section of Olang 2 slope, ski instructors familiarise children with the correct behaviour on the ski runs in a playful way.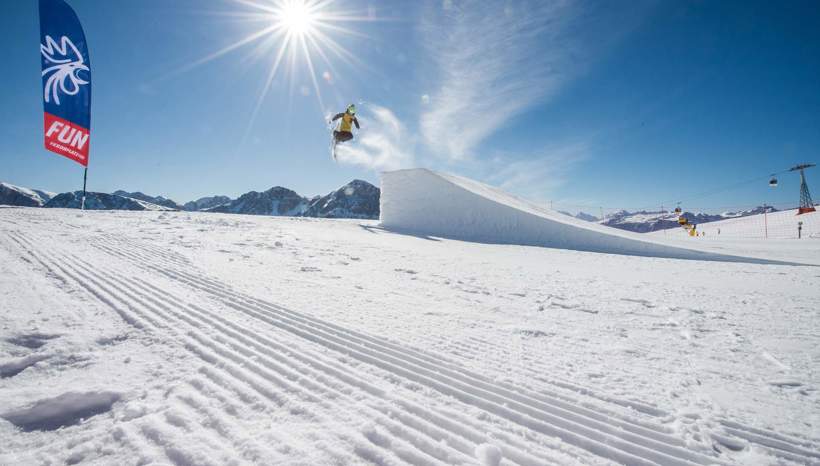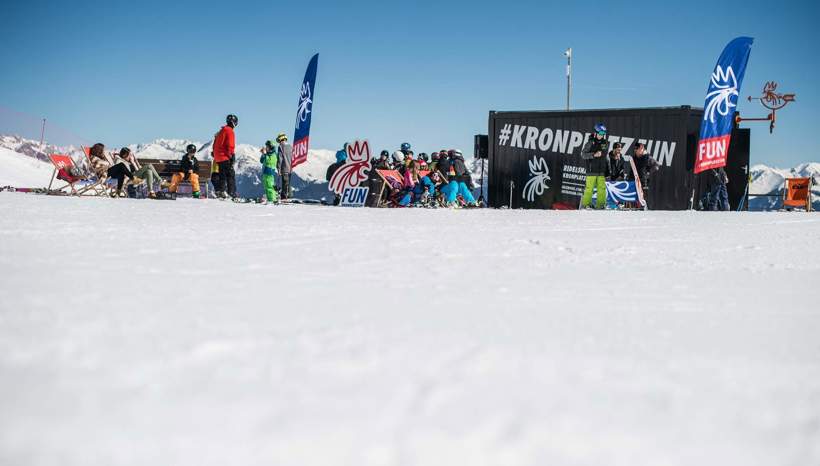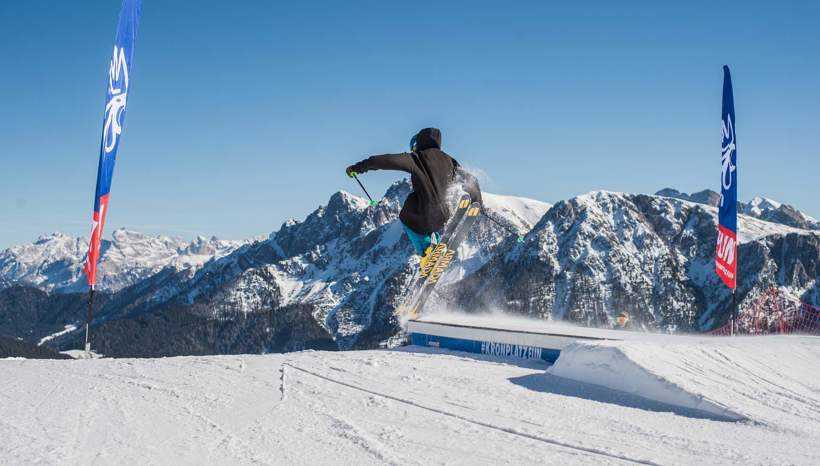 Popular accommodation at Mt. Kronplatz