Holidays in St. Christina
Century old farms on one hand, modern ski lift on the other hand, contemporary architecture and luxurious hotels. In St. Christina in Gröden, tradition and focus on the future go hand in hand.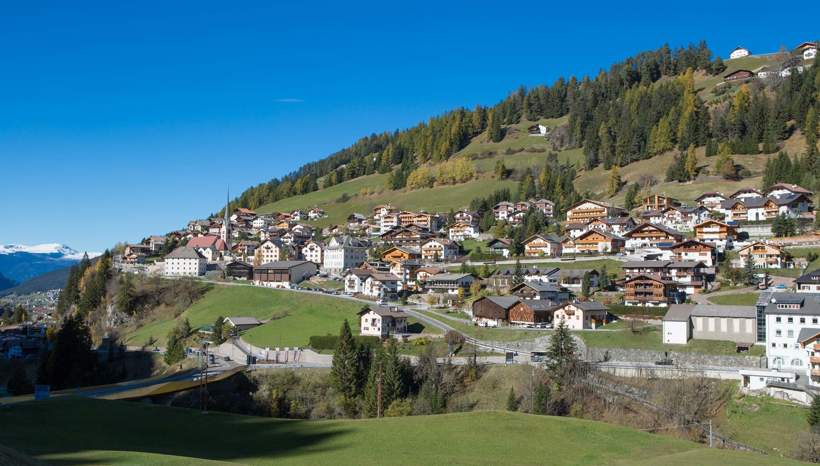 St. Christina lies surrounded by the impressive peaks of Geisler and Langkofel Group, at 1,428 m in the heart of Gröden valley. Most of the 2,000 inhabitants are part of the Ladin language group and mainly lives on tourism.
Active holidays in summer & in winter
Passionate winter sports fans will feel like in paradise in St. Christina in Gröden: Seceda, Monte Pana, Ciampinoi and Col Raiser are the most renowned ski territories in Gröden, that can be reached directly from St. Christina. A connection to the nearby ski area on Seiser Alm is available too.
The giant ski carousel Dolomiti Superski, including the descents of Gröden, is known by ski fans too. As well the Saslong slope, which is the setting for spectacular world cup races every year. The snow-covered mountains surrounding St. Christina are worth-seeing destinations not only for skiers, but for snowshoe hikers and cross-country skiers too. Monte Pana high plateau offers excellent snow conditions for cross-country ski runs with any level of difficulty.
In summer, the unique mountain landscape around St. Christina invites making extensive hikes and peak experiences to the nearby Mt. Langkofel. A breath-taking panorama, fresh mountain air and the feeling to be close to heaven are the reward for exhausting tours.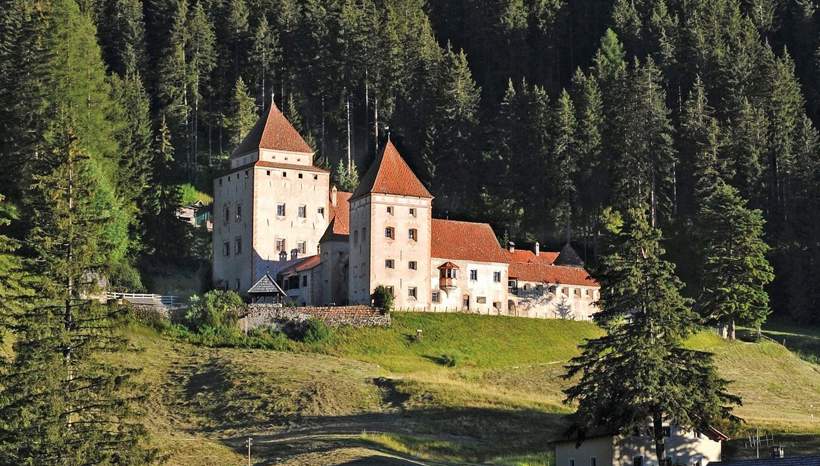 Sights in St. Christina
In addition to pastures and mountains, St. Christina offers many other highlights you should not miss during your visit in Gröden. These include, for instance, the parish church with artworks of renowned sculptors from the region as well as Fischburg Castle, a summer and hunting castle in the Renaissance style that is in private hands today.
Also, the sundial on Monte Pana high plateau is worth a visit. It is a spherical equatorial sundial indicating the real local time for St. Christina and 60 other cities as well as the Central European time. Another sight that confirms Gröden to be the "valley of woodcarving" can be found in the village centre of St. Christina: Since 1989, the local woodcarvers are creating the world's biggest crib – adding new sculptures every year.