Saunas in South Tyrol
The sweating room tradition has its origin in Finland and is a constant part of wellness culture in many countries. In South Tyrol too. Popular adventure pools, as well as large and small wellness hotels invite you to relax with heat and steam.
Enjoying the warmth after a long day on the ski slopes, after countless hiking kilometres. Breathing in soothing aromatic scents, recharging your energies… Those who have once entered a sauna, just love it. Sweating is not only relaxing but healthy as well. It flushes out toxic substances, the whole body feels clean down to the pores, the respiratory tract is free. The cold bath afterwards is beneficial for the circulation and immune system.
What does South Tyrol offer for sauna fans?
From mild steam baths with salt and honey peeling to show infusions with 90 °C: The sauna experience in South Tyrol is extremely varied. The most common are the classic Finnish sauna, the cooler bio sauna as well as the steam bath. And there are other options too: Alpine herb sauna, lake event sauna, panoramic clay sauna, Alpine rose and pine wood sauna, stuben sauna and crystal steam bath – there are no limits to fantasy.
Always important: sufficient cooling afterwards! Here, you can frequently choose between ice-cold water basins, natural bathing pond, ice grotto or simply a cold shower. A note at the end: Going to the sauna naked is usual in South Tyrol too. What you have to bring are two large sauna towels – one to sit on in the sauna and one to wrap in afterwards.
Our sauna tips in South Tyrol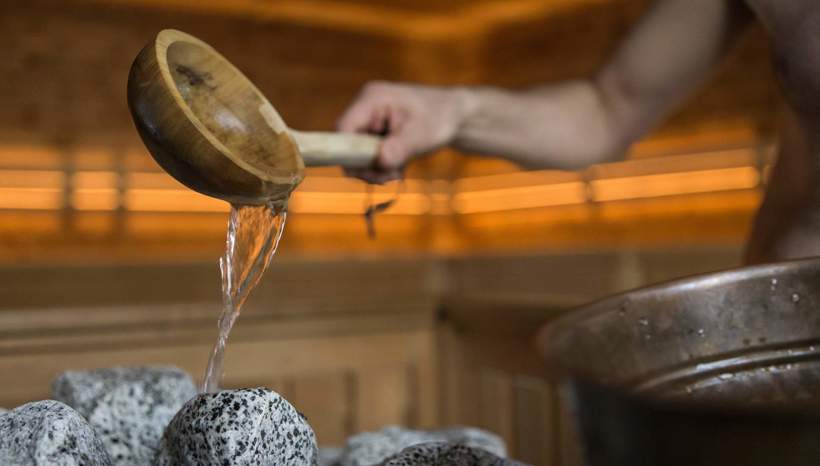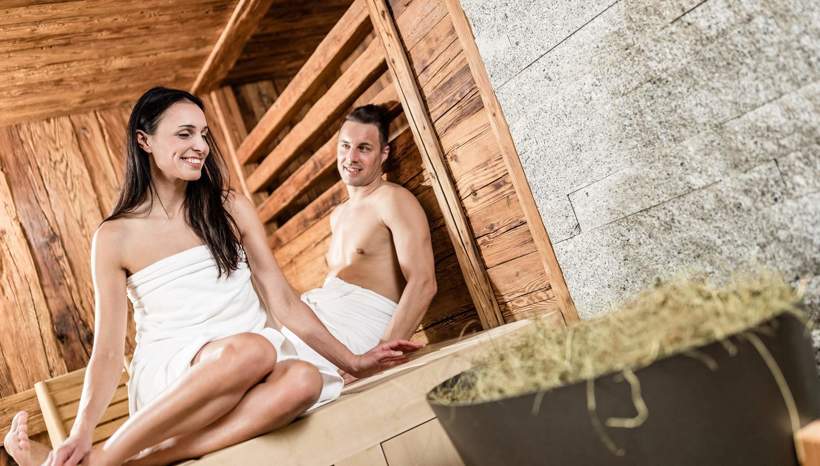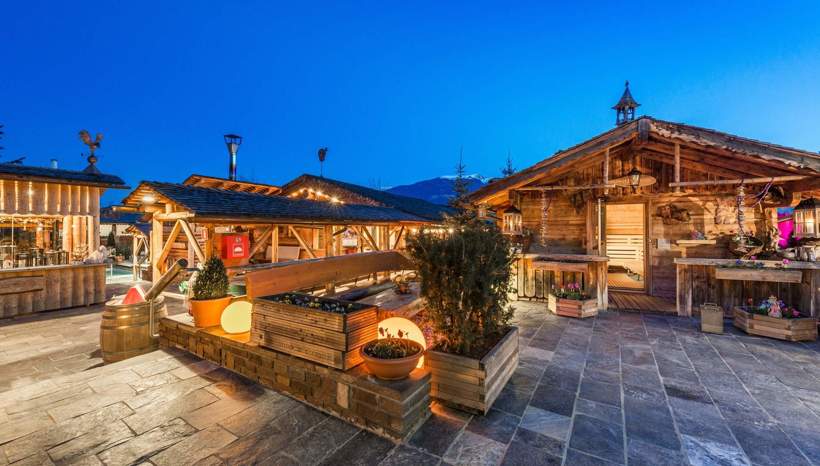 Recommended public saunas
In addition to the spacious and luxurious sauna areas of wellness hotels, many adventure pools offer sauna areas. Cron4 in Reischach at the foot of Mt. Kronplatz, for instance, offers a vast selection of saunas. The 3,000 m² sauna landscape with indoor and outdoor area is a paradise for wellness lovers.
The sauna offer by CASCADE in Sand in Taufers as well as Balneum in Sterzing are highly recommended too.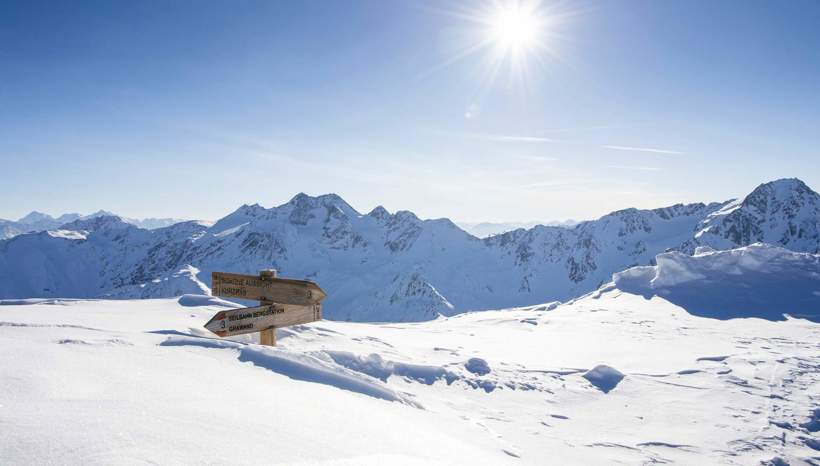 Sweating room with glacier view
If you are looking for a really special sauna experience, you can have it event with a direct view to the glacier in Schnals. The highest, free-standing sauna house in South Tyrol is located next to the "Schöne Aussicht" (beautiful view) hut on 2,845 m of altitude – high up on the icy Hochjoch glacier in Schnals.
In order to offer a curious sauna adventure for the guests, the owner has imported a giant wooden barrel from Lapland. When refreshing in the outdoor pool, that has the shape of a wooden tub you will finally understand why the hut bears this name.
Selected accommodations in South Tyrol