Riding in Vinschgau
The valley of Vinschgau in the west of South Tyrol is a popular destination for riders, too. Those, who spend their riding holiday in Vinschgau, will not only like the professional riding stables, but also the unique landscape between the glaciated mountains of the Ortler Group and the Ötztal Alps.
Be it a tour on a guided pony, qualified riding lessons or day rides in the beautiful Stilfersjoch National Park – Vinschgau offers the suitable offer for kids and adults, for beginners and passionate riders:
Bio-Bauernhof Vill, Schlanders
Rooms and apartments at Landhotel Anna, riding farm with ponies and Haflingers
info@vill.it, Phone: +39 0473 621267
Bio-Reiterhof Siglgut, Tarsch/Latsch
Apartments on a farm, guest boxes for holidays with your own horse, guiding pony and lessons
info@siglgut.it, Phone: +39 347 6082777
Tuberis Nature & Spa Resort, Taufers im Münstertal
Riding stable with riding hall, accommodation of guest horses in the paddock, Western riding
info@tuberis.com, Tel. +39 0473 832168
A great possibility for riding holidays in Vinschgau are accommodations such as the horse farm Ansteingut in Prad am Stilfserjoch, offering riding only for their guests, or the Hotel Martellerhof in Martell, offering accommodation for guest horses. Depending on the season, sleigh and carriage rides are offered in Vinschgau too.
Home of the Haflinger horses
The Vinschgau valley is the homeland of the world-famous Haflinger horses. In 1874, the magnificent colt 249 Folie was born on the farm of breeder Josef Folie in Schluderns. Folie, the son of an oriental stallion and of a Galician mare, impressed by the harmonious connection of power and elegance. All the 7 stallions of the breed are descendants of Folie.
Impressions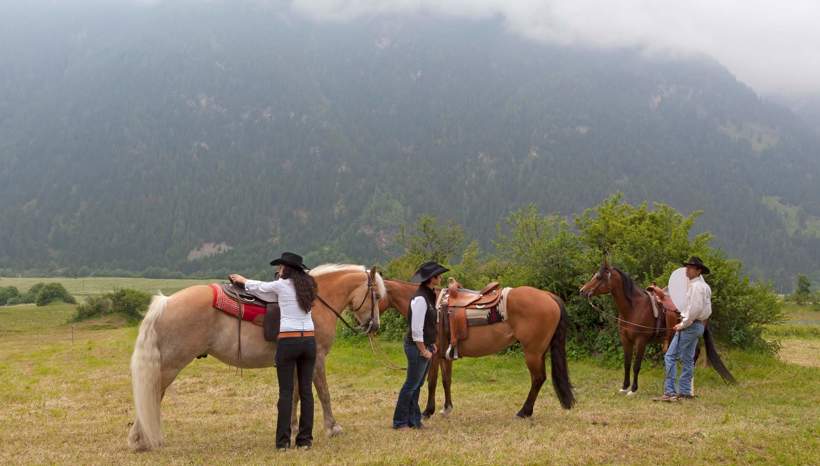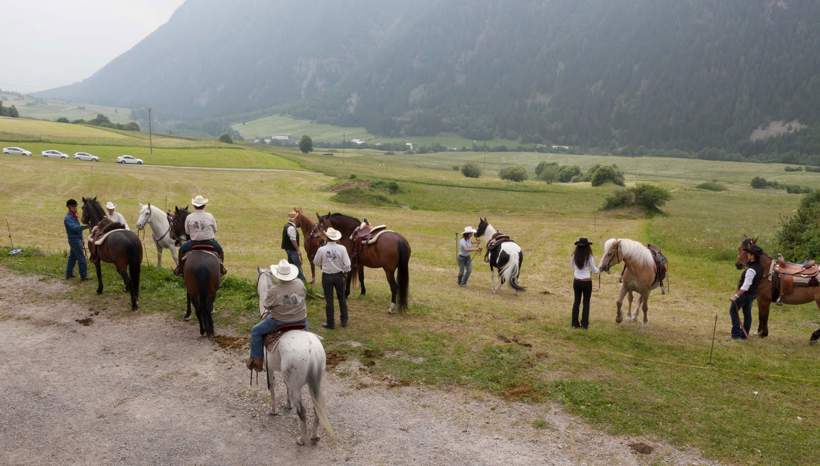 Selected accommodations in Taufers in Münster