South Tyrol for everybody
The initiative "nature experience for everybody" wants to make it possible for everyone to experience South Tyrol free of barriers and to scout out the wonderful natural landscape of the region – without natural or artificial obstacles.
Majestic high mountains with fantastic panorama, lush blooming willows, rustic alpine huts and varied walks… Nature lovers and passionate hikers have 1,000 reasons for roaming the wonderful nature in South Tyrol.
But for families, which are on the move with a pram, wheelchair users and other physically disabled people often it is not possible to have this experience, because steep and stony paths, barriers or high steps are partly insuperable obstacles.
In South Tyrol there is a working group for fully accessible tourism in order to counteract these barriers. It investigates barrier-free accommodations, fully accessible itineraries, restaurants and bars, sights, sports and leisure activities, which are accessible for families with children, seniors and handicapped persons.
What distinguishes the hiking trails for seniors in South Tyrol?
South Tyrol offers an ideal environment for carefree hikes, especially for seniors. The carefully designed hiking routes are adapted to the needs of older people, which means that hiking for seniors in South Tyrol also offers you the opportunity to experience the breathtaking panoramic trails in their full glory.
Fully accessible hikes in South Tyrol: Nature experience for everyone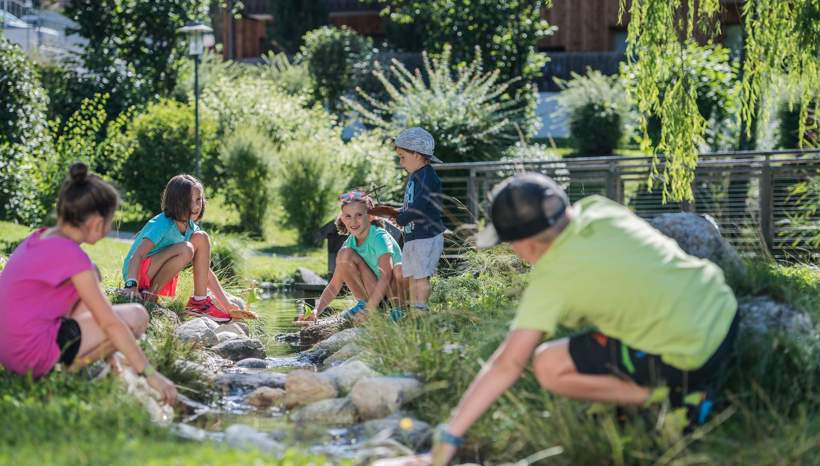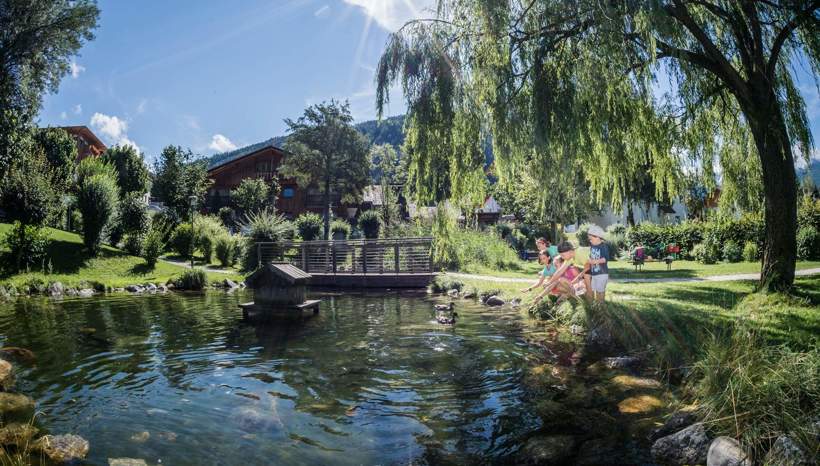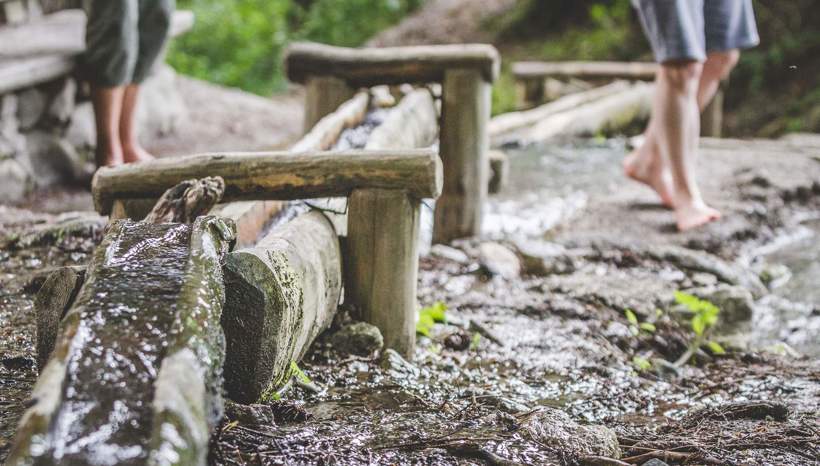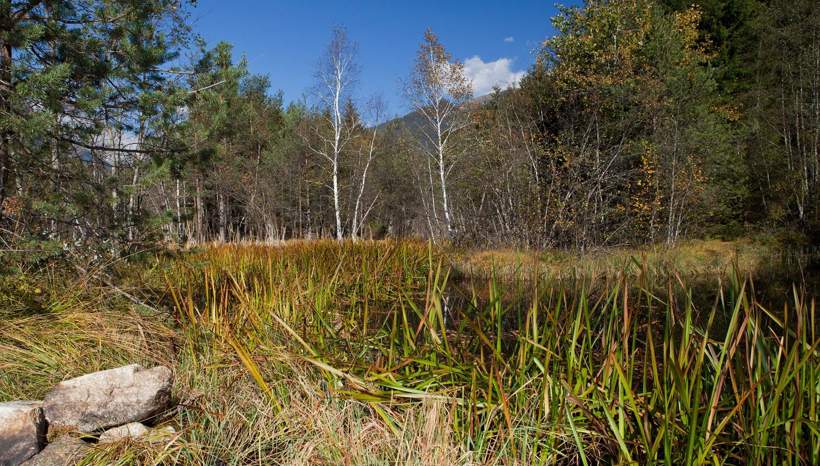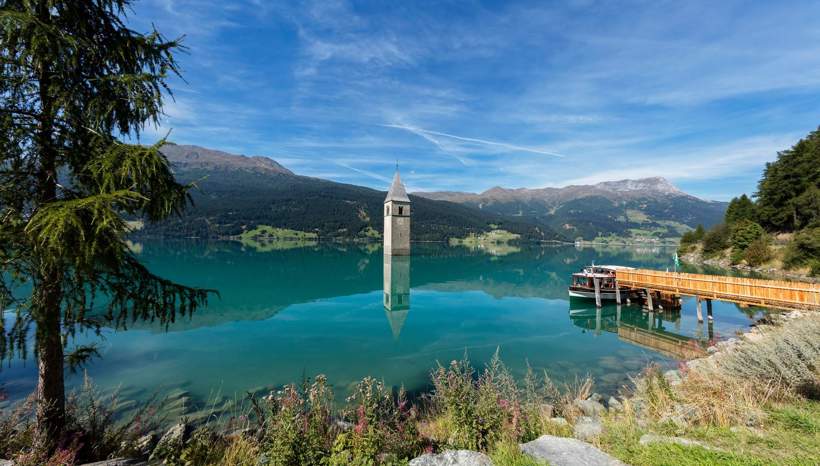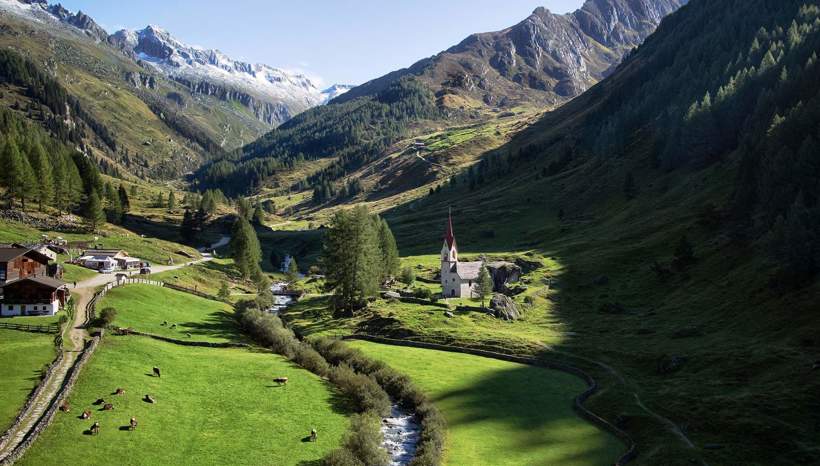 Would you like to receive information about barrier-free hiking trails in South Tyrol?
In this context in 2011 there was published the free hike guide "Naturerlebnis für alle" (nature experience for everybody), reviving the idea of an older book with the title "Heidi – destinations without obstacles". It contains 45 proposals of barrier-free and whellchair-accessible hiking tours in all parts of South Tyrol, provided with detailed explanations, colourful images and a map.
Consistent consistency of the soil, for instance tarred paths or forest roads without roots, gravel or bigger stones and little ascent are essential conditions of hiking trails for wheelchair users that is feasible for everyone. Solar irradiation and shades, accessible huts, cafés, restaurants and toilets are important selection criteria, too.
This goes for the hike around Lake Reschen in Vinschgau, the Falschauer gorge in Lana, the stroll between Eppan and Kaltern, the nature path Zans in Villnöss, the biotope Rasen or the tour from Kasern in Ahrntal to the Adler alp, to name just a few examples for fully accessible walks.
The hike guide was published by the social cooperative Independent L., which work hard for the elimination of discriminatory norms and barriers for physically disabled since 1997. The book "nature experience for everybody" is available in German and Italian. It is obtainable free of charge in the headquarters of the cooperative (Laurinstraße 2d-6a Meran) and retrievable on the internet on www.suedtirolfueralle.it (German and Italian only).
Selected accommodations in South Tyrol