SummerPark La Crusc
Near the top station of La Crusc 1 chairlift there is a varied summer paradise for kids and adults: The SummerPark La Crusc in Alta Badia offers many game and adventure stations for the whole family as well as breath-taking views of the Dolomites, in a sunny position above the valley.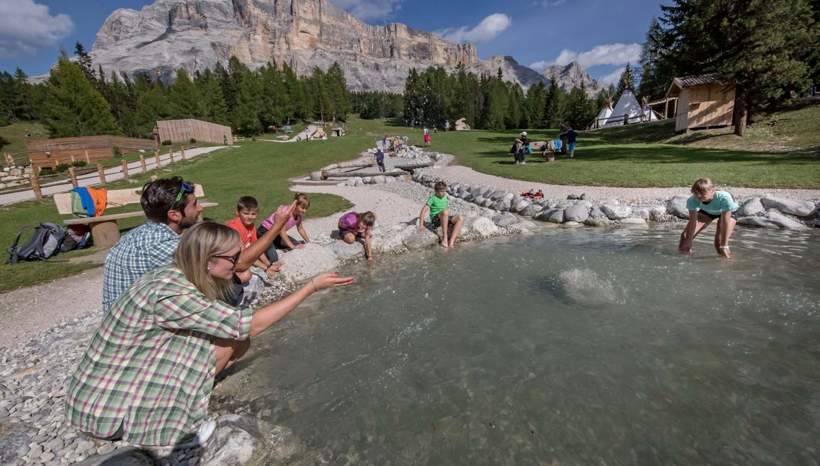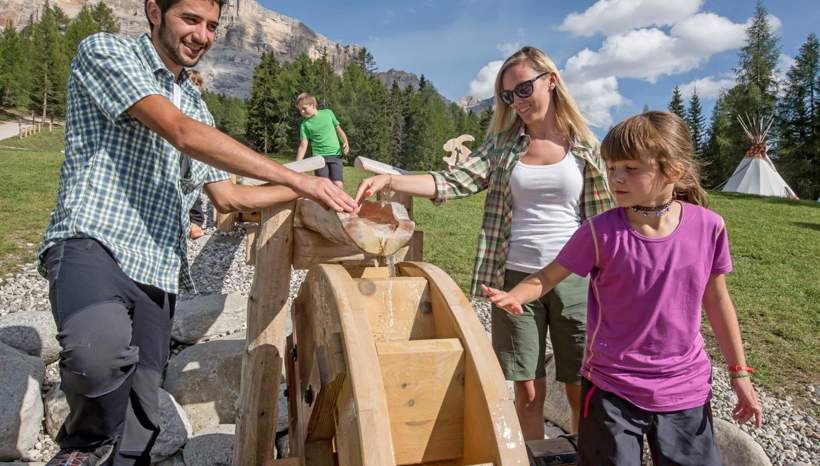 The SummerPark can be reached easily with the La Crusc1 chairlift (free ascent for kids), taking you from Abtei to a height of 1,850 m. Alternatively, there are several walking paths to the playground. When you get off the chairlift, you will be offered a legendary mountain world and an exciting adventure land.
Via a wooden portal, you can access the SummerPark La Crusc, where kids and adults can play together, rest their dexterity and have a lot of fun. Also, kids can learn more about the legends and fauna of the Dolomites.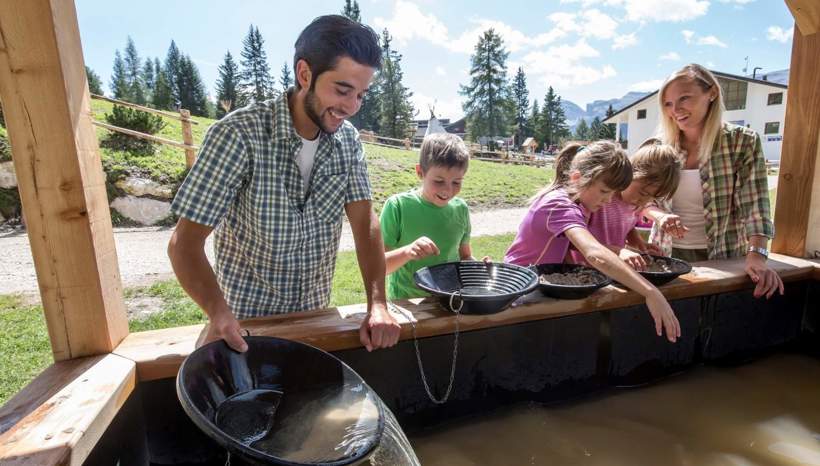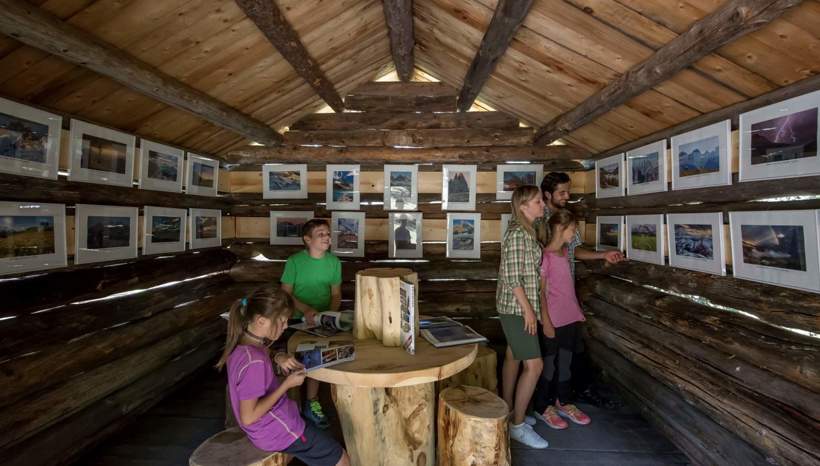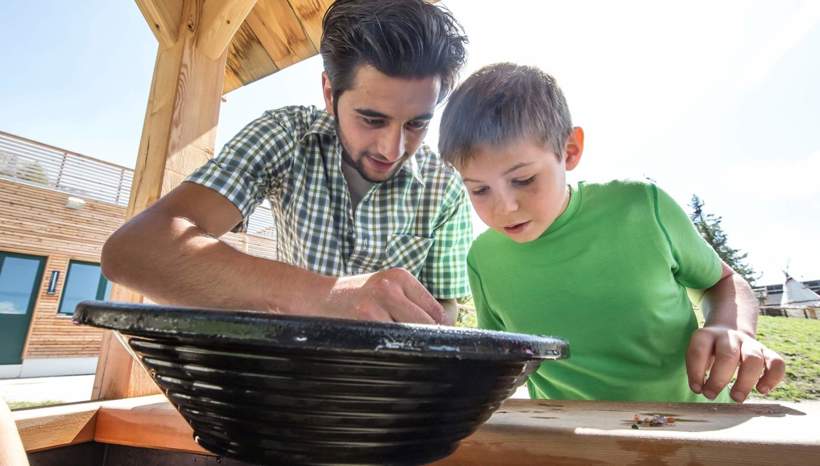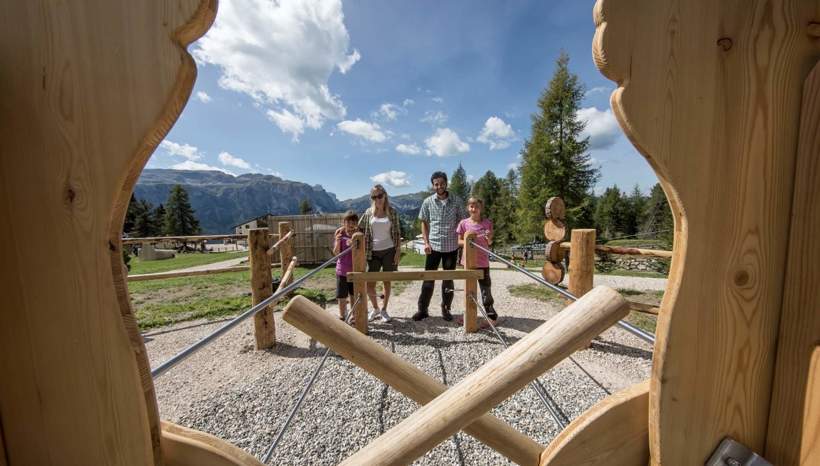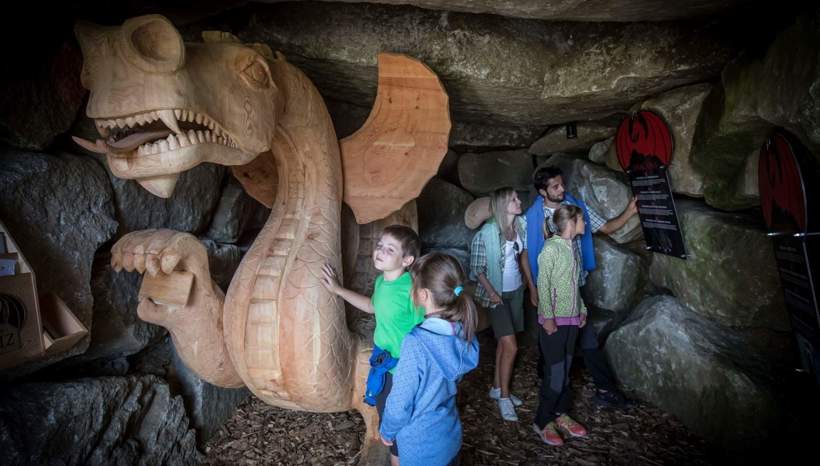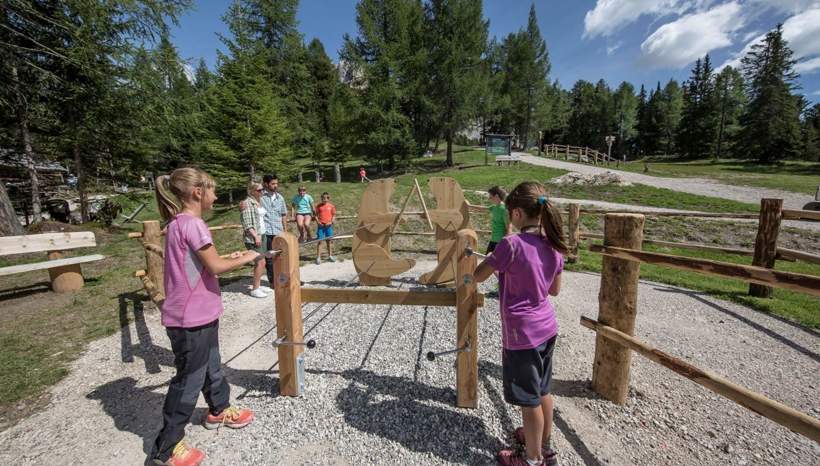 Game stations & more
The SummerPark offers a dragon's cave and a gold washing area. The throwing games, marmot fights and the extra long wooden ball track, require a lot of dexterity. Particularly refreshing on hot summer days: the water games with mill wheel and floodgate. Between the game stations, you can sit on the giant chairs (perfect for panorama pictures), watch the yearly changing photo exhibition in a small hut or visit the mini zoo with alpacas, donkey and rabbits.
After the water and dexterity games, we recommend the thematic walking path "On the traces of wild animals": It goes from the Lee hut on a nearly flat path through the wood to the Lè mountain lake (400 m of distance). Along the path, you can see wooden sculptures, such as eagles, bears and many more. And interesting panels will allow you to learn more about the wild animals.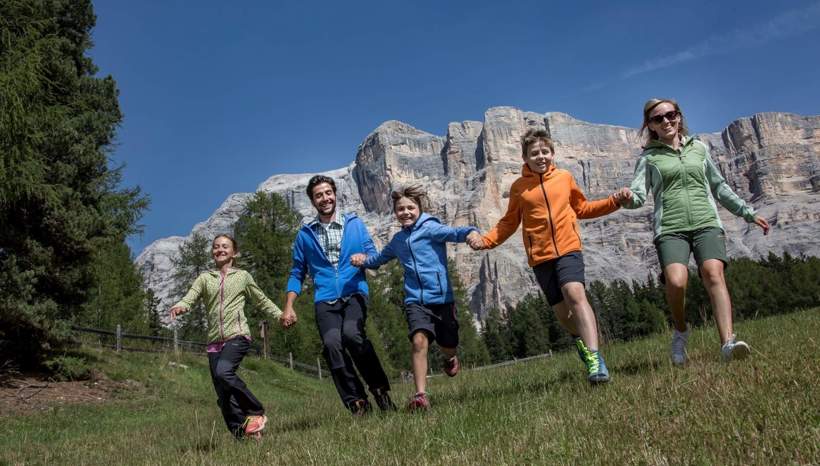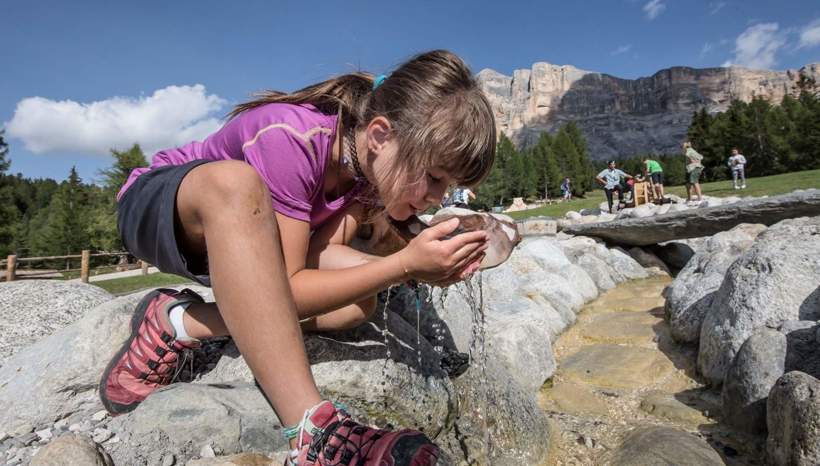 Adventure & relaxation
While the children play, their parents can enjoy the sun and the views lying on the wooden sunbeds, with the shape of animals. The circular path connecting the game stations, goes along two cosy huts.
The game stations at the SummerPark are symbolically connected with the Ladin legends. If you are fascinated by the mystic worlds of legends around the Empire of Fanes, you can get three small booklets at the lift station: They are about the popular princess and archer Dolasilla, the underground empire Aurona and its gems as well as about a feared dragon.
The access to the SummerPark is free and guarantees and adventurous experience for the whole family in the incomparable mountain world of Alta Badia. For active travellers, there are many hiking and MTB trails for families with kids to experts level.
And if you are interested, you can get even higher with the La Crusc 2 cable car, to a height of 2,050 m. At the foot of Mt. Heiligkreuzkofel there is the small pilgrimage church Heilig Kreuz (La Crusc) as well as the homonymous hut.