Raiffeisen Motorikpark® Niederdorf
In Niederdorf, embedded in a dreamlike park near river Rienz and with a gig children's playground, there is the new Motorikpark®. Here, you can exercise at new devices and stations and prove your motoric skills.
The stimulation of motor capability is essential at all ages. In fact, this requires new and unusual stimulations which have to be mastered. In the Motorikpark®, visitors can train and improve strength, speed, endurance and mobility; playfully and aimed at increasing the physical and psychological performance.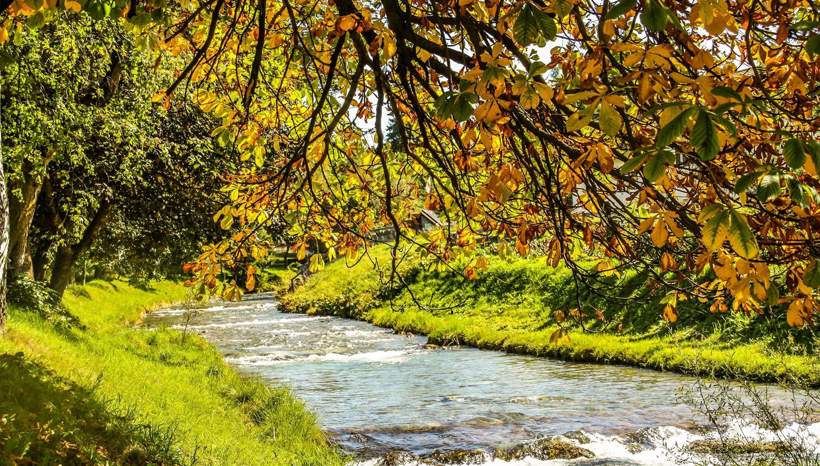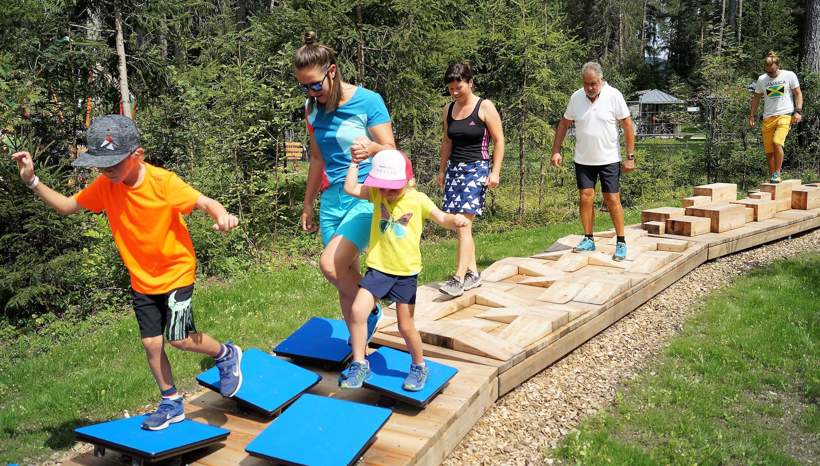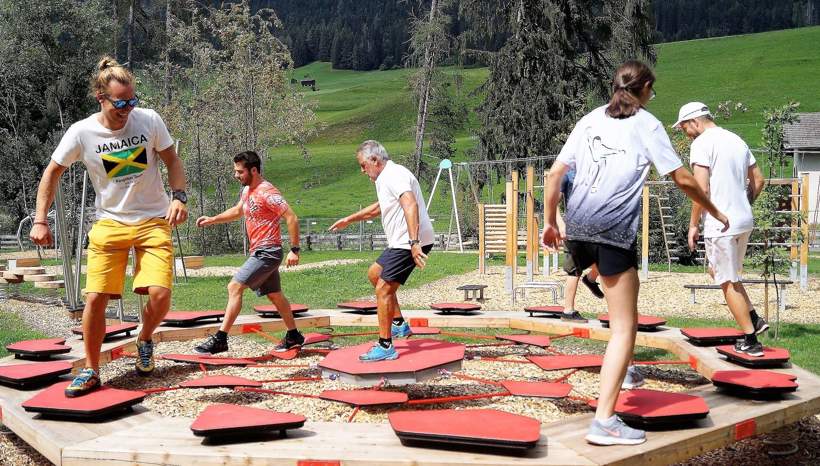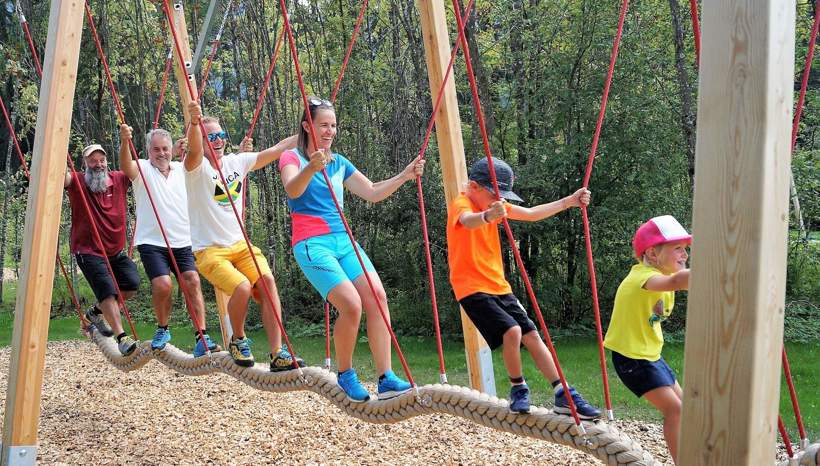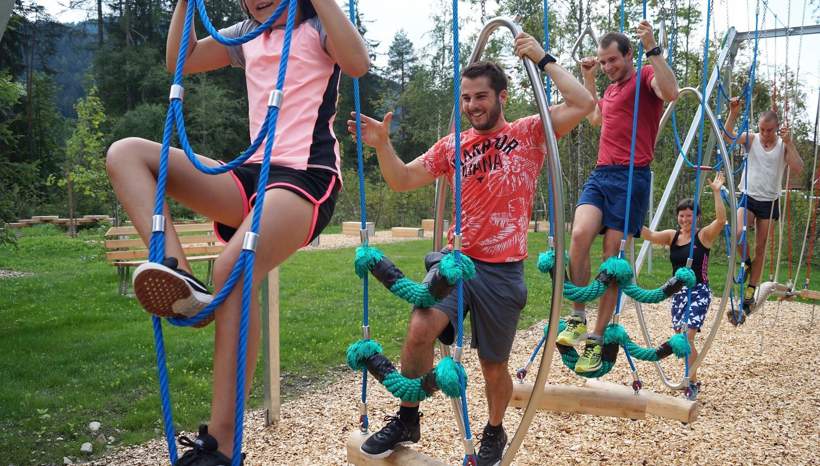 Training at 12 stations
The Motorikpark® has a surface of 5,000 m² and offers 12 stations with challenges for kids and adults:
Stretching oasis: increases general mobility and stretching ability of the muscles. Relieves muscle tension and increases blood circulation.
Different walking: used for avoiding injuries, increases leg coordination. Proprioceptive warming up (responsiveness of the senses inside the body).
Proprioception paradise: activates the senses inside the body, improves balance and strengthens the muscles from the foot to the knee.
Balancing course: improves multidimensional coordination competence, balance and control ability.
Target fishing: improves coordination skills, precision, tridimensional vision and strengthens stabilizing musculature from the foot to the hand.
Wobbling platform and labyrinth: increase proprioception, coordination and strengthens the stabilizing musculature.
4-hand double pull: improves coordination (precision and peripheral vision), mobility and strengthening of the arm musculature.
Standing rope swing: improves coordination, orientation, balance and differentiation, and strengthens the stabilizing musculature (legs and torso).
Agility tunnel: improves dexterity and strength of hands and fingers.
Climbing route: improves the sensory and coordination of arms-legs. Strengthens arm and torso musculature.
Rhythm section: improves running coordination (rhythm), anticipation, speed and strength.
Power/ Calisthenics: improves, depending on the workout, the reactive and maximum strength of the relevant muscle groups.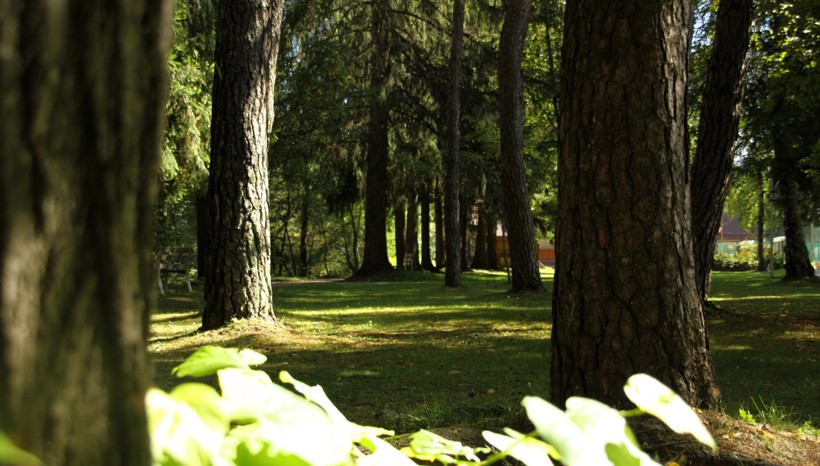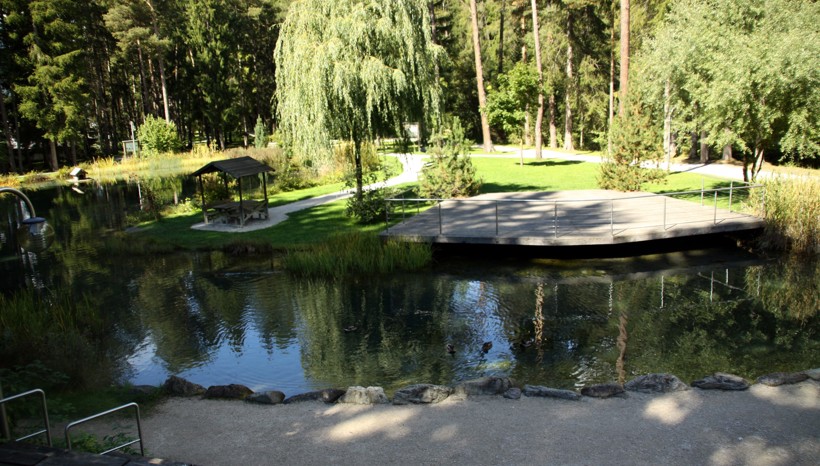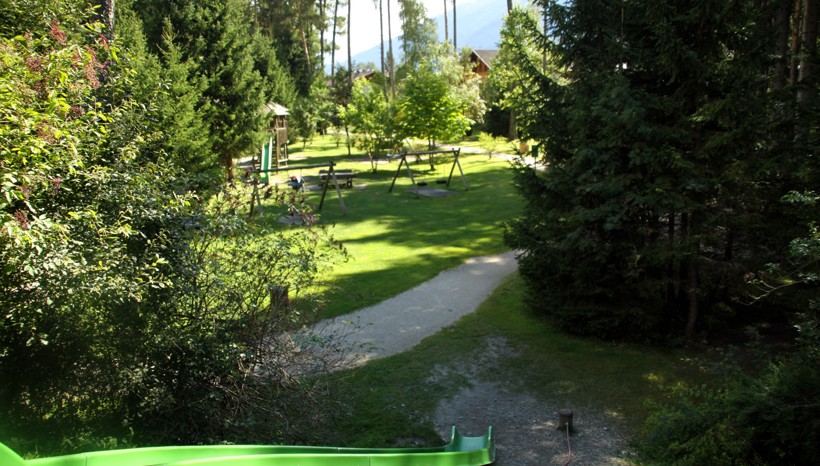 Not only fitness
Visitors can choose by themselves how to practise on the parcours and of course it is possible to select only single stations. The park is open all day and access is free.
While adults exercise in the Motorikpark® in Niederdorf, kids can do the same or play on the nearby playground with slides, swings, rope slides and much more.
After these exciting activities, there is nothing better and more relaxing than a cosy picnic under the shady trees with the whole family.