The arcades in Bozen
They are one of the most popular emblem of the city Bozen: the arcades of the old town. Wrought-iron crest and illuminated panels, showcases and shop-windows...
If you walk through the arcades in Bozen - in German called "Lauben" - you will surely be impressed. Shops, restaurants, cafes and stores: the arcades represent everyday life in Bozen.
And this was so already in the 12th century, when the arcades were built from the bishops of Brixen, to start up the trade in Bozen. In fair times, the arcades were hired to traders from the North and the South and even today they serve the same purpose: in the arcades, the traders show their goods and store them in the arches.
What not everyone knows: the arcade houses have an open patio, which provides light and the houses are 3 or 4 floors deep. The cellars were and are used also for storing different goods.
The arcades are going through Bozen from West to East and are the main attraction of the old town. The arcades are architecturally singular, and they are the most extraordinary and at the same time traditional shopping street of South Tyrol.
Side note: through the arcade streets, even today flows the subterranean river Ritsch, which once gave water to the arcade houses. Today, you can notice the river only because of the paving of the street.
If you want to know more about the history of the arcades please visit the merchandising museum of Bozen in Southern South Tyrol.
Images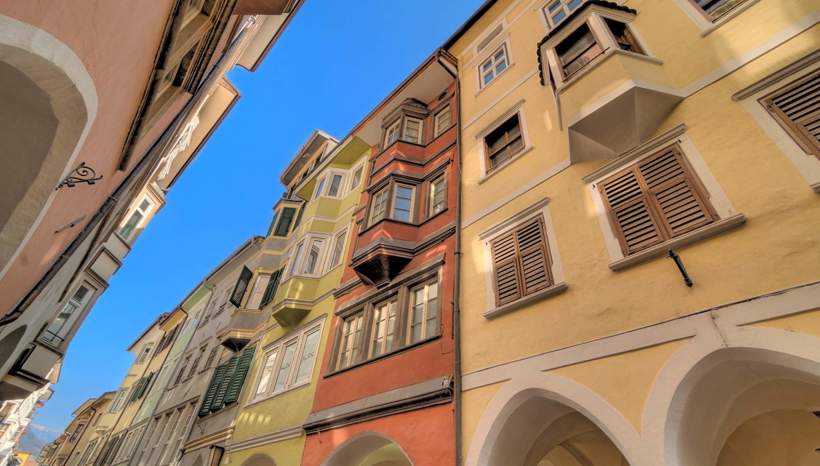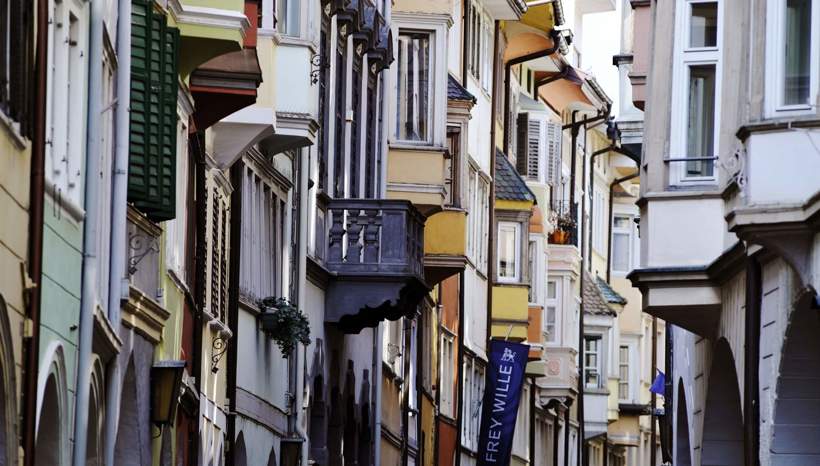 Selected accommodations in Bozen