Tips for bikers in Vinschgau
Tips for bikers in Vinschgau
If you spend your holidays in Vinschgau and if you love cycling, you will look forward to a large selection of beautiful bike tours and professional bike schools as well as to great infrastructures regarding bike transport, shuttle services and bike rentals.
Bike transport in & along Vinschgau railway line
Basically, transporting your bikes with Vinschgau railway is allowed with a corresponding ticket. In case of a big number of cyclists, there is no guarantee that the bike is transported – despite valid tickets – just as in other local trains in South Tyrol.
In order to avoid such difficulties, there is a separate bike transport by truck from 1st July to 30 September 2021. From 9:00 am to 1:00 pm and from 3:00 pm to 5:30 pm it is not allowed to load bikes on the trains of Vinschgau railway in the train stations of Meran, Algund and Marling.
Departure times of the bike transport in Meran:
9:16 am
10:16 am
11:16 am
3:16 pm
4:16 pm
5:16 pm
The acceptance of the bikes starts 30 minutes before the departure of the shuttle. Larger groups can book the bike transport beyond these times too. The bikes can be picked up afterwards at the train stations of Naturns, Latsch, Schlanders, Spondinig or Mals.
As well, Vinschgau offers different private bike shuttles that can travel with a minimum number of persons to certain times to selected destinations. These private shuttles also offer an individual shuttle service.
Through Vinschgau by rental bike
With the combined ticket bikemobil Card, you can rent a bike at numerous rental stations by Südtirol Rad and Papin Sport in the entire holiday region of South Tyrol: This allows you to combine a bike excursion and means of public transport perfectly.
Opening hours of the Südtirol Rad bike rentals at the train stations in Vinschgau and Meran:
Reschen (from 1st July - 30th September): 9.00 am - 1.00 pm and 2.00 pm - 5.00 pm
Mals (from 1st July - 1st November): 8.00 am - 1.00 pm and 2.00 pm - 4.00 pm
Naturns (from 1st July - 1st November): 9.00 am - 12.00 am and 1.00 pm - 6.00 pm
Meran (from 1st July - 1st November): 8.00 am - 12.00 am and 1.00 pm - 7.00 pm
Eurocenter - Lana (from 11th May - 1st November): MO-FR 8.00 am - 12.30 pm and 1.30 pm - 5.30 pm
Impressions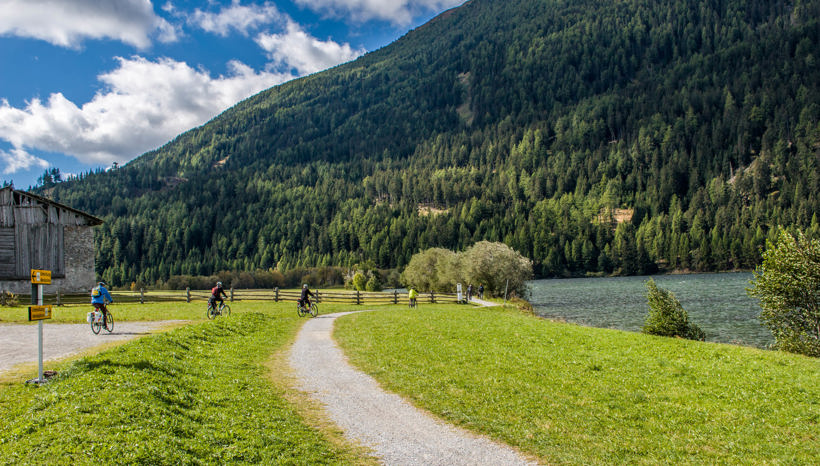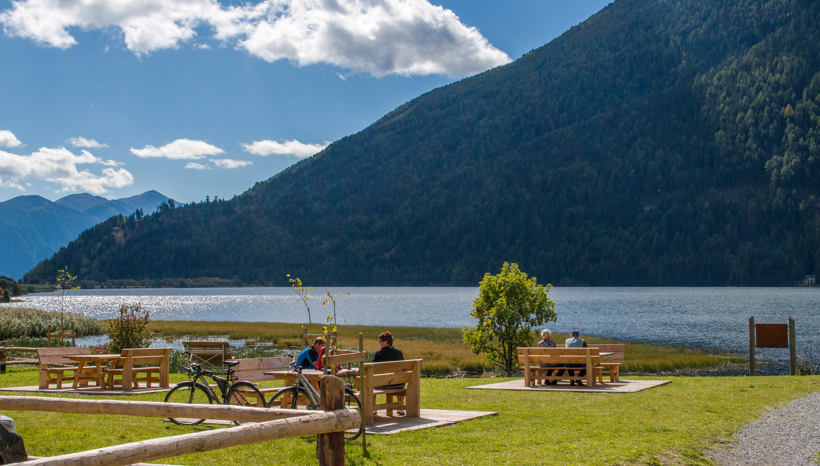 Selected accommodations in Vinschgau