Basic rules for cyclists
Mountain passes in the Dolomites, wide bike paths for families, adventurous trails between mountain and valley: Mountain biking in South Tyrol is a special experience. To ensure that every tour is fondly remembered, you just have to follow a few simple rules.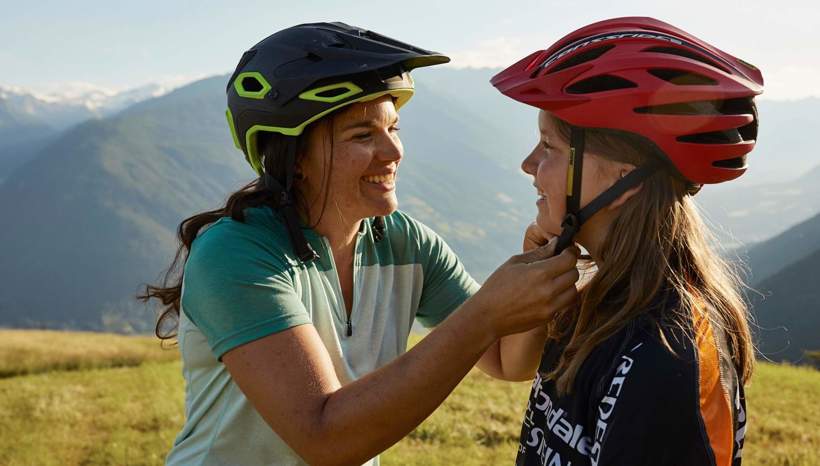 Planning & equipment
The basis for untroubled cycling fun is already set when choosing the tour. The length and degree of difficulty as well as the weather forecast must be taken into account.

A helmet is part of the basic equipment – for children as well as for adults. Even the best biker can have a crash.

Are the lights, brakes and gears working properly? Is the tyre pressure correct? Whether city bike or mountain bike, every bicycle should be checked regularly and serviced by a professional.

A repair kit in your backpack also makes it possible to do small repairs on the road.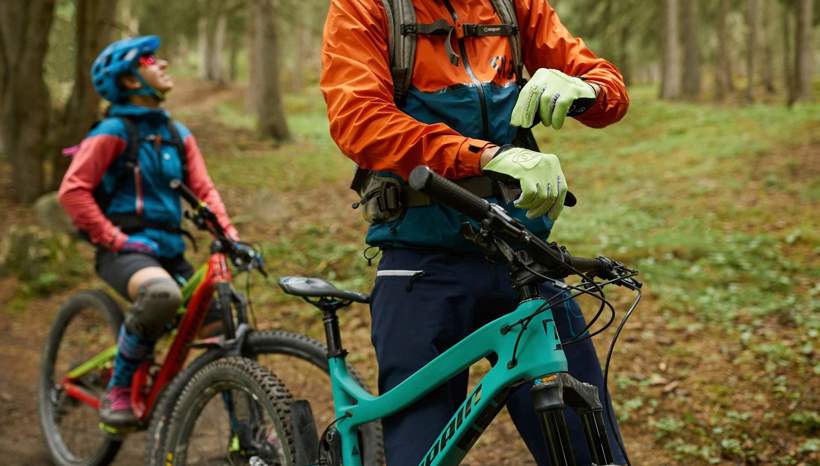 Ride safe
On cycle paths, you should always ride on the right-hand side, leave space on the left for oncoming traffic and overtake only on clearly visible sections of the road.

Whether it is a low-traffic side road, cycle path or footpath: The safest way to ride is behind each other and with sufficient distance to the person in front.

It is also safe to adjust your speed to your personal abilities as well as to the condition of the ground, the traffic situation and other road users.

When riding uphill, a higher saddle helps you to move forward. When riding downhill, however, it may be an obstacle. In this case, it is better to adjust the saddle and place the centre of gravity on the rear wheel to avoid falls.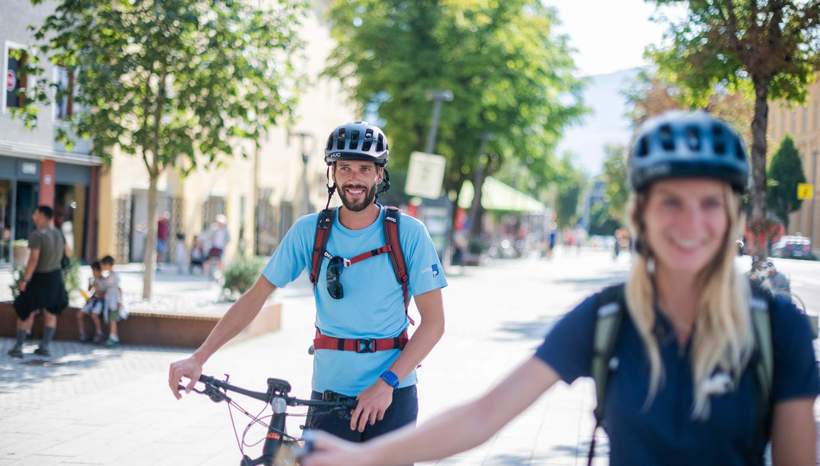 Ride fair
Respectful coexistence between cyclists and hikers, walkers etc. is desirable in any case. Pedestrians have always priority. Pass slowly and use the bell if necessary.

Traffic must always be expected on secondary roads and tractors, forestry vehicles or barriers can also block the way on forestry and freight roads.

To protect meadows and forest floors and show respect for wildlife at the same time, bikers should always stay on the marked paths if possible. Also, pavements and pedestrian zones are not cycle paths, and driving bans and barriers are seldom in place for no reason.

If you ride through pasture gates, you should always close them again after passing through.

Litter has no place in forests, on meadows or cycle paths. Therefore, take all waste with you – for the benefit of the environment.
Selected accommodations in South Tyrol