Snowkiting in South Tyrol
It is a trend that is spreading in many sports, to unite with each other completely different disciplines, such as flying and skiing! First with water skiing and now with the snowkiting!
Whether you are lovers of skiing or snowboarding, you will have the possibility of using the wind as engine and move without much effort from side to side, exploring inaccessible mountains and admiring beautiful panoramas.
The sport certainly unusual and spectacular, promises lots of fun and boundless freedom, you can ski off-piste, using only the power of the wind, your skis and your kite.
Ideal terrain for snowkiting practise are huge open spaces, with plenty of snow, in addition to good wind conditions, possibly away from the slopes, electrical and telephone wires.
In South Tyrol snowkiting can be practised at Lake Reschen, in Vinschgau, on 1,470 m above sea level. There, you can also find instructors who will give you the information to safely practise the discipline. Every year, there is the International Snowkite Championship. The participants show spectacular jumps and compete in a speed race.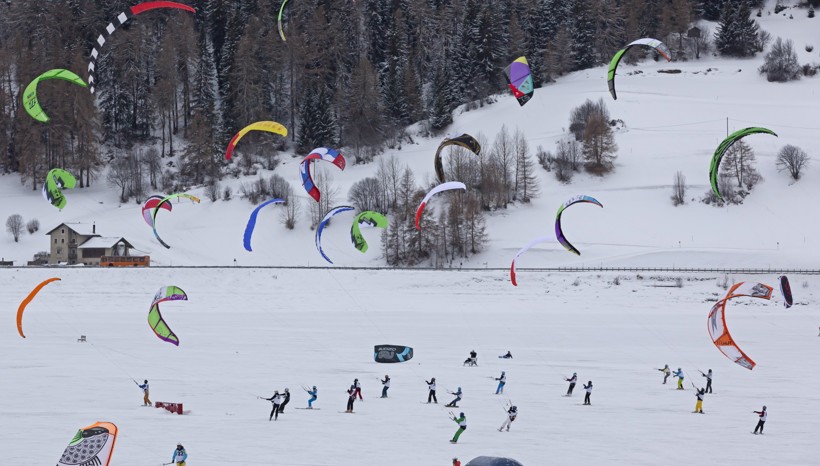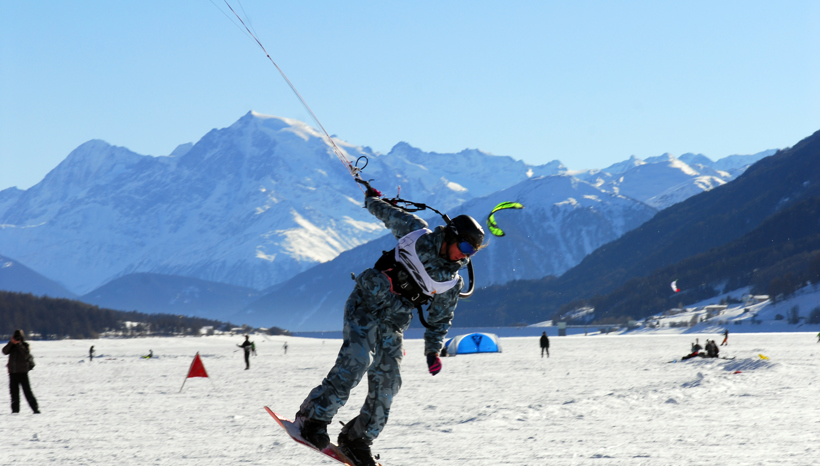 Popular accommodations in South Tyrol