Equipment for climbing
What you need for climbing on the climbing walls
With the beginning of spring begin not only the excursion-season, but also the climbing season. Others than on the mountain peaks, the climbing walls in the valley are snow less and provide excellent conditions to climb.
In South Tyrol exist hundreds of climbing walls. Read here what equipment you need for your first experiences on a climbing wall.
Climbing rope & harness
Don't get a harness that you can do up the waistbelt as tight as it can go - buy the next size down so that there is always room to tighten it further. You do not want to risk sliding out of it in a head first fall. Check your waist measurement well above the hips at your thinnest bit!
For sports climbs you need a single rope. This rope is one that has been tested as safe to use on its own. Currently they can range in diameter from 9.1 mm to 11 mm.
Karabiners & belay device
You need special belay devices for climbers, webbing loops and quickdraws. Quickdraws are available in several lengths. For sports climbs and walls though there is no chance of the bolt lifting out (at least one hopes not!), so short 10 cm quickdraws are fine, and are easier to clip.
Climbing boots
At least you need climbing boots. Please note that there exist hundreds of different rock shoes and that you have to try them in the shop before using them on a wall. For beginners we recommend taking the Sportiva Mythos climbing boots an excellent shoe, which doesn't hurt.
Impressions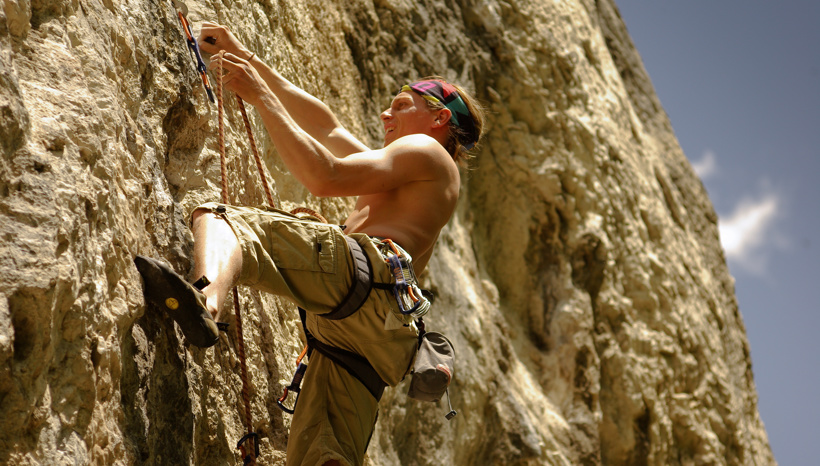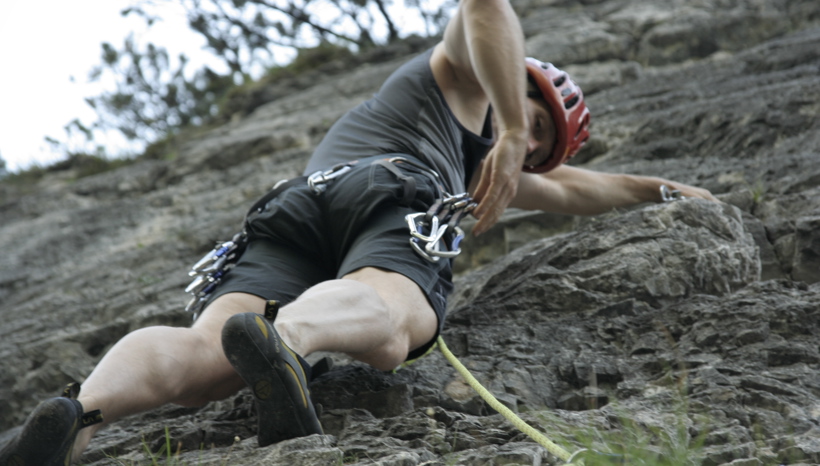 Selected accommodations in South Tyrol