King Laurin's rose garden
In fact, it is almost an antagonism if a hard, grey rock has such a lovely and tender name like Rosengarten. But the well-known South Tyrolean Dolomites massif bears this name because of a special and legendary reason.
The century-old folk legend from Eggental has it that once the dwarf king Laurin lived with its people in this region. In the mountain he dug for crystals and precious ores and he had a wonderful rose garden, of which he was very proud. He lacked only one thing: a wife.
So he was very glad when he found out that the king on the Etsch was searching for a groom for it beautiful daughter Similde. Therefore, he arranged a kind of knight tournament for potential candidates. All peers of the environs were invited, excepting king Laurin. He felt angry about this exclusion and so he decided to go there all the same – but by means of a magic cap he was an invisible guest.  
As the dwarf king saw Similde, he immediately fell in love with her and without further ado he lifted her on his horse and rode away. Shortly after the knights noted the disappearance of the princess and under the leadership of prince Dietrich of Bern they started out to bring her back. King Laurin awaited them in his rose garden with another ruse: He was wearing a magic belt, which made him as strong as twelve men.
But his power didn't yet suffice to beat Dietrich of Bern and so the crafty dwarf used once again the magic cap. But thanks to the movements of the roses the knights detected where king Laurin was bopping around and finally they managed it to break open the magic belt and to capture the king of the dwarfs.
Laurin felt betrayed by its rose garden and so he execrated it: No one should every see its beauty again – neither by day nor at night. In his bane he had forgotten about the dusk and dawn. Therefore during these times of the day king Laurin's rose garden blooms again and again: in the shape of the famous alpenglow, which in this country is called also Enrosadira.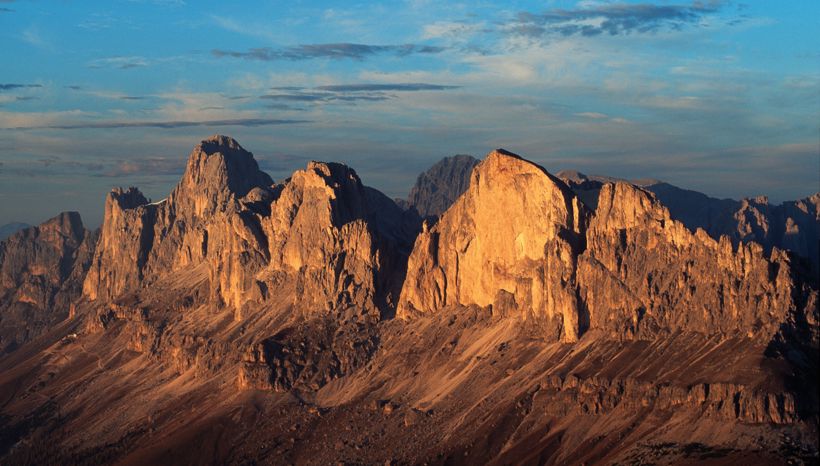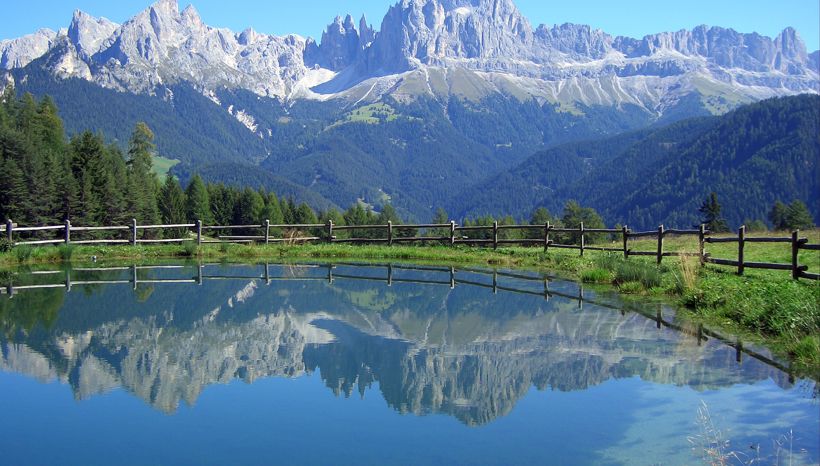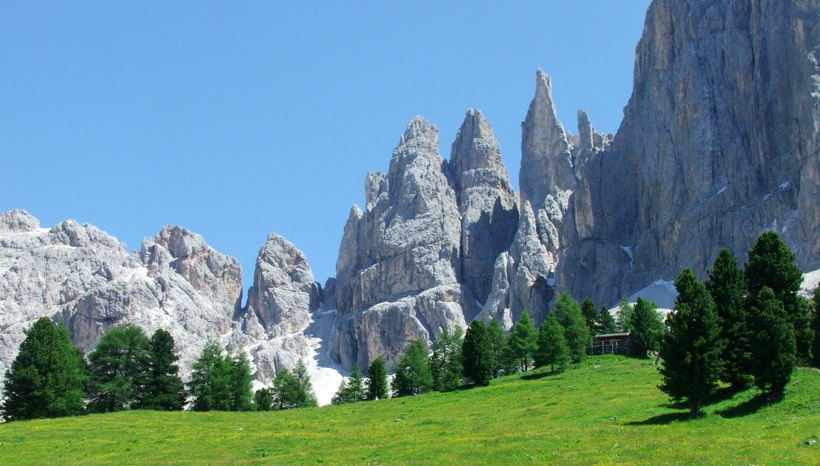 Für weitere Infos fordern Sie unseren kostenlosen Online-Katalog an!
Popular accommodation in Eggental