Woodcarvings ALRA
In South Tyrol there are also many craftsmen who are dedicated to working with wood as their fathers and grandfathers did before them.
The wood carving tradition in South Tyrol is living since 1700 and also nowadays in many families. In the beginning carving was practised, especially in winter, to compensate for the poor performance of farms in the cold months. Today one of woodcarving has become an art itself and there are several companies mainly in Gröden that do it.
In Lajen, Eisacktal, there is a small family business that since 1992, produces beautiful statues and wooden objects, and that despite the relatively short history, has an excellent reputation in the market.
The company in question is called ALRA and produces figures like crib, Madonnas, crucifixes, angels, religious or secular figures obtained in natural wood, painted wood or coloured, depending on customer preferences.
Rabanser Albert, the sculptor, can also perform pieces for special occasions.
For more information:
Alra by Rabanser Albert
Lajen / Ried
Phone: 0471 655 794     
info@holzschnitzerei-alra.it
www.holzschnitzerei-alra.it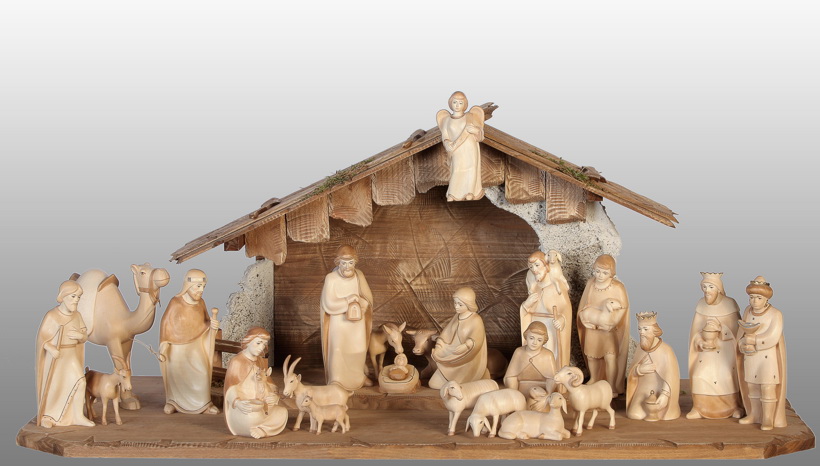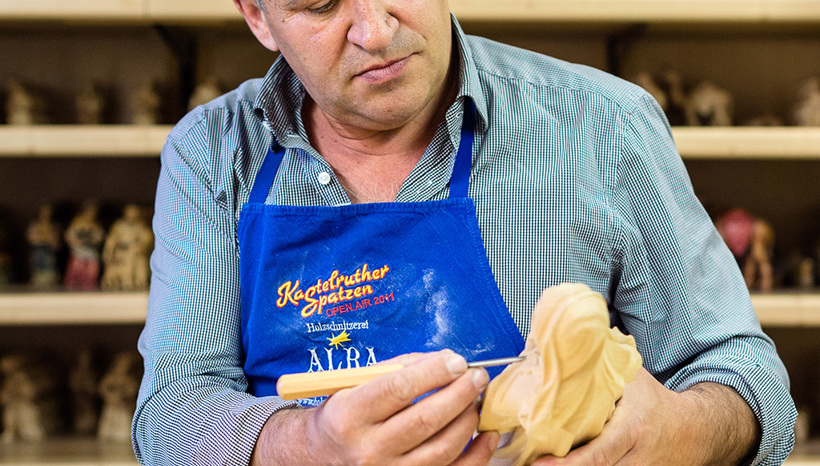 Popular accommodation in Lajen